5 Things We Learned About Anne Curtis' Blood Ransom
Some fun facts from Anne Curtis about her film with Alexander Dreymon
(SPOT.ph) Anne Curtis knows a thing or two about acting in a drama. She's even done her fair share of comedies along the way. Her newest movie, Blood Ransom, is something she says she has never done before. It's a horror and thriller hybrid with a love story also thrown in the mix, and we have to admit, the trailer is kind of intriguing.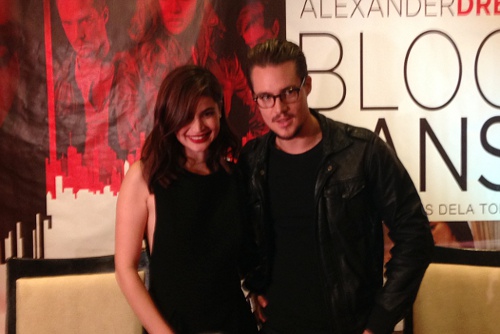 She works alongside actor Alexander Dreymon, who is no stranger to horror. (He had a season-long arc in the third season of American Horror Story, so if you're interested, best to do a rewatch.) We rounded up five interesting things you need to know about Blood Ransom.
1. Anne Curtis auditioned for her role two years ago.
Her friend Sam Richelle sent her a script asking if she'd be interested to shoot a film in the U.S., and if she'd be willing to audition for the part. "I auditioned here [in Manila] about two years ago, and they sent over the tape to the director, Francis dela Torre," explained Anne.
ADVERTISEMENT - CONTINUE READING BELOW
2. The supernatural creature she plays is still a mystery.
Anne's character, Crystal, turns into a supernatural creature at some point in the movie. "When I was reading the script, I didn't know what I was because it didn't say in the script," admitted Anne. "I guess that added to when I was building my character, because she doesn't know what she's turning into either." Her best guess? A vampire.
"It just gives you more room to play around, especially because most of the films I've done have been drama. I really had fun," she said.
CONTINUE READING BELOW
Recommended Videos
3. The main difference in shooting a film in the Philippines and the U.S.? The working hours.
"They're very strict over there. Even when they would say na medyo umo-overtime na sila ng kaunti, for me it still wasn't that much. Alam mo naman kung paano tayo dito. I've gotten used to that," said Anne.
Alexander added, "The hardest part was the hours, because we were shooting at night. Sometimes, we'd do overtime so we'd be operating with three hours of sleep a day."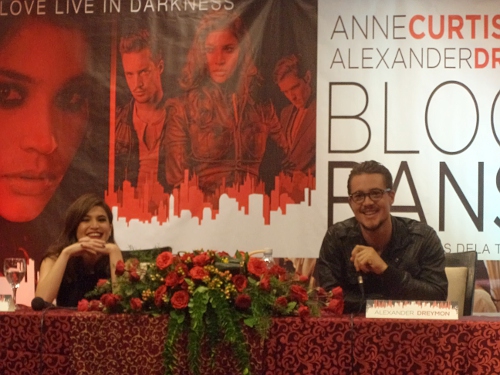 ADVERTISEMENT - CONTINUE READING BELOW
4. Expect some, er, interesting scenes.
Anne said that her love scene in No Other Woman was the farthest she had gone, but it was in Blood Ransom that she took it a step further...with a little tongue action. "Normal naman sa kanila 'yung ganun na kissing scenes. Eh tayo, hindi pa naman ganun," she said.
In case you haven't already figured it out, it gets steamy. "The scene was just as sexy as Anne is," joked Alexander.
"I'm a little bit more daring than I ever have been in any of my other films," said Anne. She described the scene as "different" and she was glad she didn't look awkward in it. She continued, "It was difficult! Even just making those...noises that the director wanted me to make."
5. Their first impressions weren't exactly stellar.
"Hindi siya masyadong namamansin noong una eh," laughed Anne. "Just a little bit, though! You know that awkward stage of 'Hi, hello, nice to meet you.'"
Alexander clarified, "You've got to know that at that moment, I was just chilling. I was sitting out in the sun, and when I met her, she walked on with these huge shades and her assistant in tow, carrying her bags. I don't know if I was the snobbish one!"
Once Anne "took her shades off," however, she was "sweet." When the cast and crew all started talking and hanging out, the two main leads developed a friendship and have kept contact in the two years between shooting and promoting the film.
ADVERTISEMENT - CONTINUE READING BELOW
Check out some behind-the-scene photos on the next page.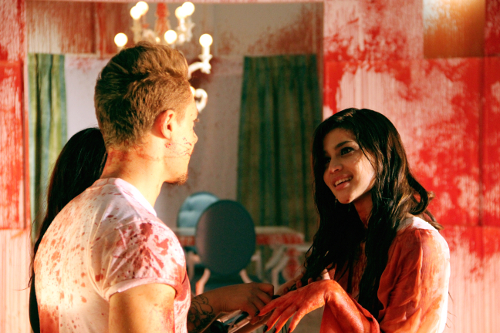 There's a lot of blood in this movie.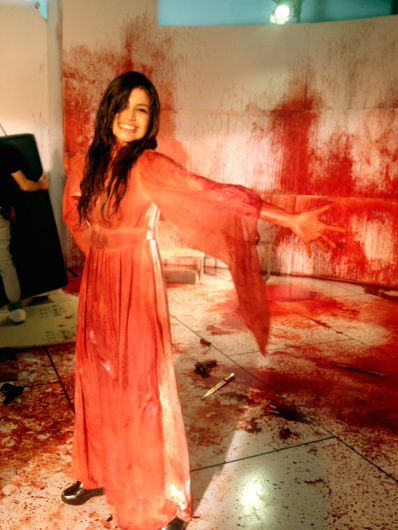 Anne doesn't seem to mind, though.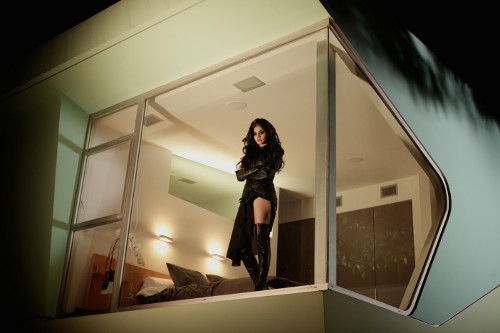 ADVERTISEMENT - CONTINUE READING BELOW
Is she a sexy vampire? A sexy monster? Nobody really knows.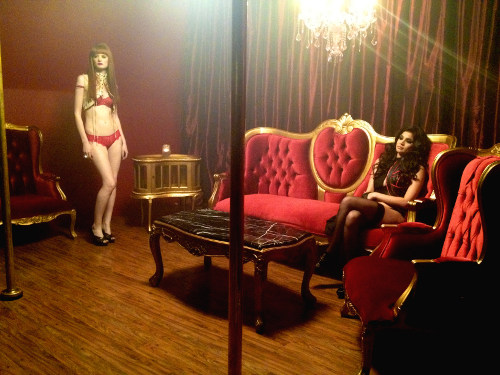 One thing's for sure: It is sexy.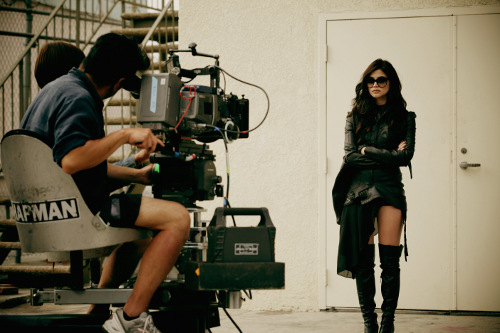 See?
Blood Ransom is set for local release on October 29 and will be out in the U.S. on October 31.
Behind-the-scenes photos courtesy of Tectonic Films
---
Help us make Spot.ph better!
Take the short survey
Load More Stories