(SPOT.ph) Robert Downey Jr. is Hank Palmer, a slick, self-centered defense lawyer who travels back to his rural Indiana hometown to mourn the passing of his mother. Joining him are his two brothers: Glen (Vincent D'Onofrio), who has a grudge against Hank over a freak accident; and Dale (Jeremy Strong), who's mentally challenged and cannot be left without adult supervision.
Hank's trip down memory lane becomes extra awry with the presence of his estranged father, the strict and argumentative Judge Joe Palmer (Robert Duvall). On the eve of his wife's interment, Joe goes for a ride to the grocery store while his boys drink at a local pub. The next morning, a huge dent is found on Joe's car with blood samples matching the DNA of a dead biker found on the side of the road. It was a hit-and-run and Joe cannot remember a thing-only that the victim was a man he formerly sent to jail, who got out prematurely.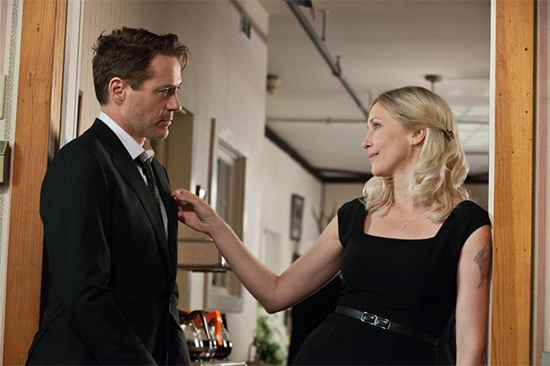 ADVERTISEMENT - CONTINUE READING BELOW
When Hank relucantly defends his father in court, everything spills out in the open-their suppressed anger, Joe's secret sickness, and the years that were lost between them. And oh yes, Hank is getting divorced from his soon-to-be ex-wife and a tornado happens somewhere in the movie. Hank also tries to rekindle his previous love affair with a high school ex who never (ever) left town (played by Vera Farmiga).
And that is what David Dobkin's The Judge suffers from: too much stuff happening in one story. With the charismatic Robert Downey Jr. taking on a role he's born to play and the great Robert Duvall with him, it should be quite easy to say that this film is bound to be a great courtroom drama. The problem, however, is that it doesn't quite deliver. Dobkin (the same man who gave us Shanghai Nights and Wedding Crashers), with the help of Nick Schenk and Bill Dubuque, pens a script that allows his central characters to excel and stand out-but not grow.
As for everybody else, they just fade into the background. Farmiga is horribly underused despite her transformative efforts as a rugged, independent mid-Western woman. D'Onofrio looks lost in a story that fails to utilize his undeniable talent. The film is just too over-stuffed with substories that could have worked well as separate films. Certain things are not explored enough and the story plateaus after it starts to become genuinely interesting.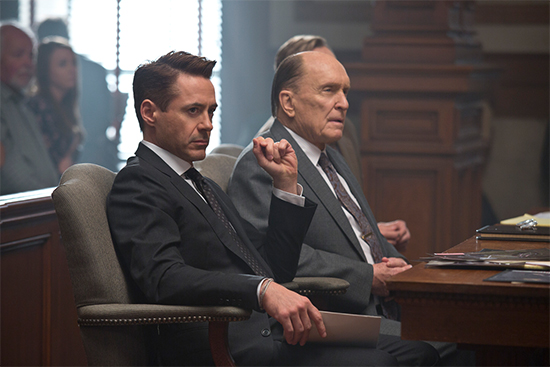 ADVERTISEMENT - CONTINUE READING BELOW
Recommended Videos
But for RDJ fans, this movie is worth watching. There are huge laughs here and there-only because Downey Jr. can carry an entire scene just by his improvisational talents alone. As for Robert Duvall, shades of his Godfather days ooze out of every line. He is a force of nature in this film (and it might just get him another Oscar nod).
Altogether, The Judge is a good date-night movie. The humor is fantastic but the drama is highly predictable; the acting is superb but the story is not solid enough to hold everything together.  This film delivers heart-felt laughter and conventional (but borderline cliché) drama that ultimately reminds us that stellar acting can still save a sub-par film.
RATING: •••. 3 1/2 out of 5 spots
Share this story with your friends!
---
Help us make Spot.ph better!
Take the short survey
Load More Stories