Where Are They Now: The Cast of Palibhasa Lalake
Talk about #Throwback Thursday: Here's what happened after the last bucket of water was thrown.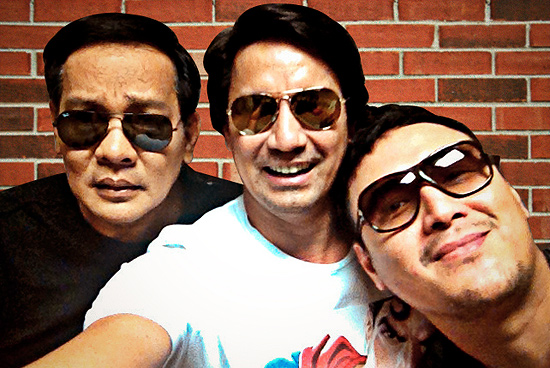 (SPOT.ph) The opening notes to Hagibis' "Katawan" may not mean much to today's teens, but if you're in your mid-20s or older, it's inseparable with one of the last few great sit-coms on Pinoy television. You may have the fuzziest memory in the world, but buckets of water, the term gwaping, and Tita Minerva's patent alcoholism float around your subconscious. Palibhasa Lalake rings bells...or, as the song goes, you snap to attention at the mention of its name.
If you haven't heard yet: Joey, Ricky, and Johnny were back on the tube in October on Jeepney TV. Do the jokes still fly? And now that we're older, will we figure out some lines that went over our heads as kids?
We thought we'd take a walk through memory lane and check out what happened to the cast after the show ended.
Also read:
B-List Mascots: Where are they now?
Tabing Ilog: Then and Now
10 '90s Child Stars Who Are Now Playing Parents
Boy Bands and Girl Bands of the '90s: Where Are They Now?
Stars Then and Now: Disney Edition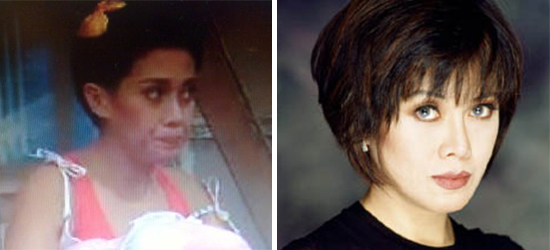 ADVERTISEMENT - CONTINUE READING BELOW
Cynthia Patag (Cynthia)
If you had to pick a character to portray for Halloween, Cynthia was the easy choice. All it takes is a ribbon and you're halfway done with your costume. Patag didn't stay in showbiz after Palibhasa, focusing instead on more political work. In 2000, she became a consultant for the Department of Local and Interior Government, where she wrote speeches for then-secretary Alfredo Lim. A year later, she celebrated her birthday on the campaign trail with Bayan Muna and though her involvement with activists raised a few eyebrows, Patag remained a vocal critic of the government. However, it was a gaffe that put her name in headlines again. June this year, Patag posted a controversial status on Facebook about Yolanda survivors, whom she called squatters. The comedienne was quick to delete the post and apologized for her outburst.
CONTINUE READING BELOW
Recommended Videos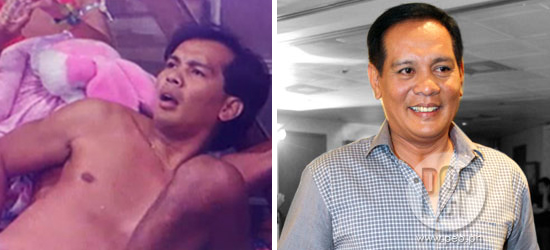 Joey Marquez (Joey)
He has more clothes on now...but there are certain parts of his life we choose not to remember. Once upon a time, we learned that someone grabbed his genitals and wanted to crush them out of rage...but, again, let us focus on the now. Marquez was never really out of the limelight. He was the mayor of Parañaque from 1995 to 2004. He tried to run for higher office as a district representative and then back to city mayor, but lady luck turned her back on him. Marquez continued to play supporting roles in various shows but notably gained traction after appearing in Erik Matti's TikTik: The Aswang Chronicles and On the Job. It has to be said that we're glad he's getting roles that suit him. (Showbiz reporting? What was that about?)
ADVERTISEMENT - CONTINUE READING BELOW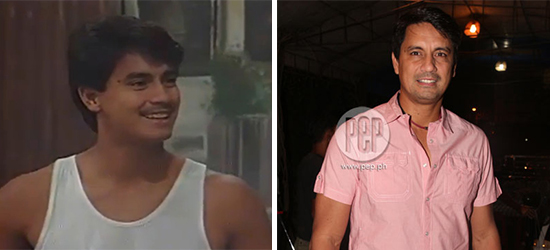 Richard Gomez (Ricky)
Maybe there are a few more lines on his face...but come on, look at that. That's not fair. Maybe this is what happens when you say no to drugs: you live to look young forever. Post-Palibhasa, Goma stuck it out with Bench, made a baby with Lucy Torres, failed to land a seat in politics, won a gold medal at the 2005 SEA Games, opened a restaurant, and started making movies again. He appears in four films this year. To put that in perspective, John Lloyd only has one film credit for 2014.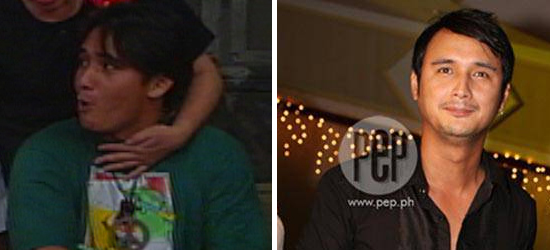 ADVERTISEMENT - CONTINUE READING BELOW
John Estrada (Johnny)
Several failed noontime shows later, John Estrada is still pushing for relevance in the entertainment industry. The "acheche" humor is inescapable in certain theaters (his PSA with Randy Santiago gets on some people's nerves) and for a while, he continued to show off his bod on runways. He played supporting roles in various drama programs but he's been recently inching his way to lead roles (see: A Beautiful Affair and Trophy Wife). Maybe getting married to Priscilla Meirelles was a lucky move for him.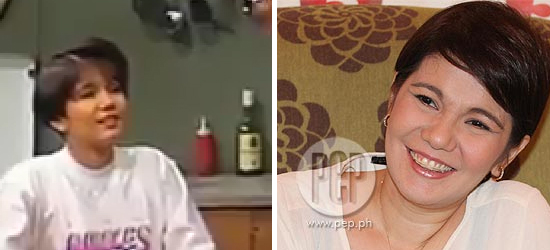 Amy Perez (Amy / Amelia)
If there's proof that Asians don't age, it's Amy Perez. We always picture her with the trademark pixie cut, but through the years, she has sported a variety of looks that never really did much to make her look older. Would you like to borrow a few of our crow's feet, Amy? How do you not have laughlines if your main job is to make people laugh? After Palibhasa, Perez made a name for herself as a host, toured the network circuit (ABS-CBN, GMA, and TV5), and appeared in a couple of odd roles in TV and movies.
ADVERTISEMENT - CONTINUE READING BELOW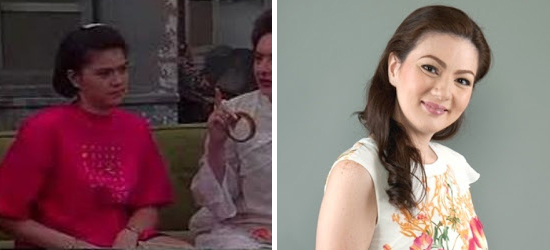 Carmina Villaroel (Cathy)
She was prematurely written off the show because, well, the cast and crew didn't quite approve of her relationship with Rustom Padilla. Now, she's the face of a happily married woman in several commercials. She's impossible to miss.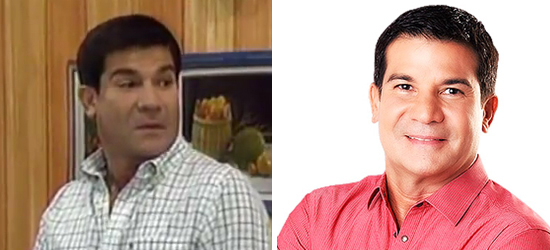 Edu Manzano (Budoy)
He hasn't appeared in a film for more than a decade, but he's a mainstay on the small screen. In 1998 (the year Palibhasa Lalake ended), Manzano became the vice mayor of Makati. He tried to level up and ran a campaign to become the mayor, but lost to Jejomar Binay. He ran against Binay again in 2010 as Gilbert Teodoro's running mate...and he lost once more. Similar to Amy Perez, Manzano's main gig seems to be hosting and he has taken her place as the face of TV5's Face the People. Most people still associate him with the Optical Media Board, where he sat as a chairperson from 2004 to 2009.
ADVERTISEMENT - CONTINUE READING BELOW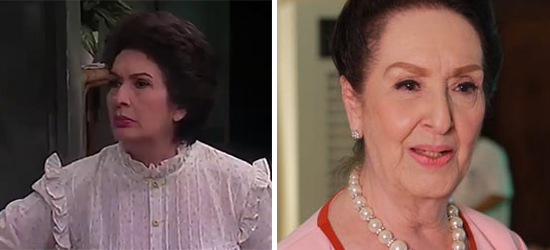 Gloria Romero (Tita Minerva Sanchez)
It's very hard to forget Tita Minerva. Old lady telling men how to drink properly? She was the best. Gloria Romero has always been endearing. She started her career in showbiz in 1952 and, at 80, she's still acting. She's not as prominent as she was before but she's proof that the entertainment industry doesn't make monsters out of everyone. She entered showbiz when she was 19 and look at her now-playing every kind of Lola imaginable, from cool to classy.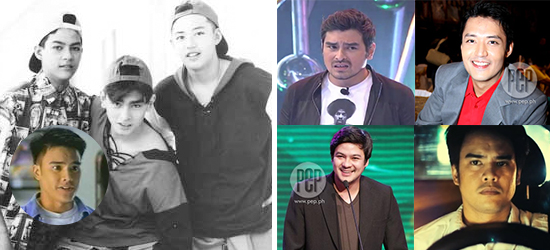 ADVERTISEMENT - CONTINUE READING BELOW
The Gwapings (Mark Anthony Fernandez, Eric Fructuoso, Jomari Yllana, and Jao Mapa)
Mark Anthony Fernandez was most famous for getting tattoos with Claudine Barretto...and then going to rehab. He stayed out of showbiz until 2005 and without much fanfare, went back to acting and doing his thing.
Eric Fructuoso never trimmed his eyebrows and developed a flair for playing villains.
Jomari Yllana formed Fearless Productions with Ronald Singson, a concert production company. Like Fructuoso, Yllana plays mostly villanous roles (see: Sigaw).
Jao Mapa appears on TV here and there, but had a noteworthy appearance in the Dalena sisters' The Guerilla is a Poet. And, as a fine arts graduate, Mapa is also a painter. He put up an exhibit last month.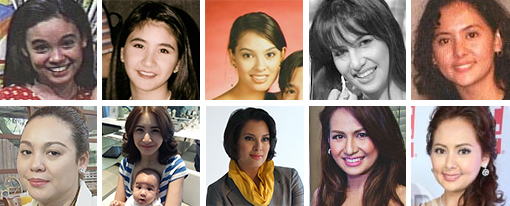 The Kutings (Claudine Barretto, Rica Peralejo, G. Toengi, Regine Tolentino, and Lindsay Custodio)
Claudine Barretto: It's complicated. On the bright side, we feel as though there's a beautiful recovery story waiting to happen for her. She was a Primetime Princess! Her acting credentials were phenomenal. Now...she just needs a bit of rest.
ADVERTISEMENT - CONTINUE READING BELOW
Rica Peralejo is now married to Joe Bonifacio and is also a momma. Balahibong Pusa is in the distant past and she's reinvented herself as a columnist for Manila Bulletin.
G. Toengi disappeared from the scene briefly, got hitched, and then came back with a passion for theater. She appeared as a blonde bombshell in Repertory Philippines' The Producers and transformed into Marlene Dietrich for the local production of Piaf. This year, she appeared...or rather, lent her voice to the staging of Full Gallop starring Cherie Gil.
Regine Tolentino danced her way through several shows and was the host during Quezon City's bid to set the world record for the largest Zumba class (unfortunately, the weather did not cooperate).
Lindsay Custodio simply opted out of showbiz and settled for a quiet life. She is now married to politician Julius Caesar Platon.
Also read:
B-List Mascots: Where are they now?
Tabing Ilog: Then and Now
10 '90s Child Stars Who Are Now Playing Parents
Boy Bands and Girl Bands of the '90s: Where Are They Now?
Stars Then and Now: Disney Edition
Share this story with your friends!
---
Help us make Spot.ph better!
Take the short survey
Load More Stories