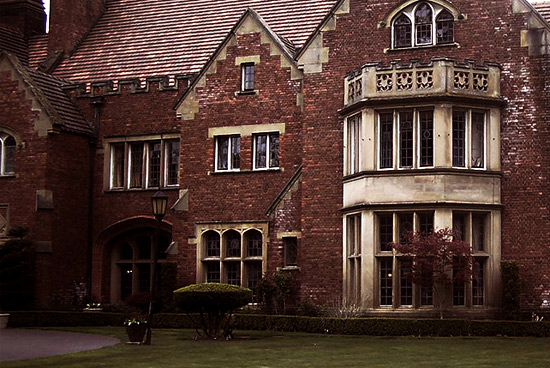 (SPOT.ph) Here's a rule of thumb when you're in the market for a new house: if it already looks haunted, don't move in. It's that simple. And yet, these folks still brave the foggy landscape, creaking floorboards, and mysterious entities that come with the real estate. When the ghosts won't leave you alone, it's time to pack up and go. For good.
Disclaimer: Houses that look pretty decent and/or liveable were not considered. That means you, Poltergeist and The Exorcist.
This list is not ranked.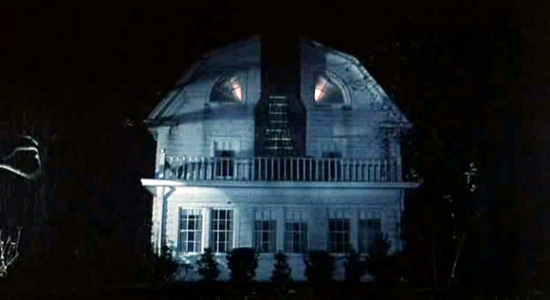 1. The Amityville Horror (1979)
Directed by Stuart Rosenberg, the film is based on the alleged true story of the Lutz family after they purchase a new home on 112 Ocean Avenue in Amityville, New York. It's believed that the property was the site of a mass murder in 1974, hence the subsequent series of paranormal events.
House amenities: Other than being located along Long Beach, it features a Dutch roof design and front windows that eerily look like eyes when illuminated. Residents also experience persistent cold weather, a malevolent imaginary friend, and strange substances oozing out of walls and toilets.
ADVERTISEMENT - CONTINUE READING BELOW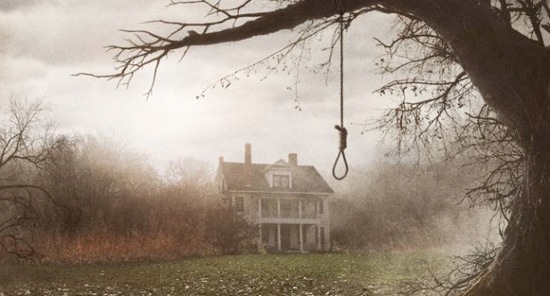 2. The Conjuring (2013)
Patrick Wilson and Vera Farmiga star as Ed and Lorraine Warren, paranormal investigators who aid a family terrorized by disturbing events in an old Rhode Island farmhouse. It turns out that the house once belonged to an accused witch who cursed all who would take her land.
House amenities: Why move into a brand new farmhouse when you can go for a dilapidated one? It even comes with a haunted tree on the front lawn, doors that open and close by themselves, and a wardrobe with a super cool secret passage that leads to an unseen but evil force.
3. Dalaw (2010)
Kris Aquino plays Stella, who marries Anton (Diether Ocampo) and moves into her new husband's ancestral home. After her wedding, she experiences a series of frights that she believes stems from her vengeful late husband, Danilo (Richard Quan).
House amenities: This rickety home doesn't seem to come with light switches, but homeowners will get creaking door hinges, antique furniture that move, a cemetery conveniently located next door, and a strange, mud-covered entity.
ADVERTISEMENT - CONTINUE READING BELOW
Recommended Videos
4. Ju-On: The Grudge (2002)
A man brutally murders his wife and son, setting off a curse on any poor soul who decides to live or even visit their haunted house in Nerima, Tokyo. It gets so bad that ghosts will even follow people out of the house.
House amenities: Don't be fooled by how nondescript this place is. Residents will experience cat noises, a terrifying child hiding in the closet, and a bloody woman on the stairs and under the sheets. Fun times.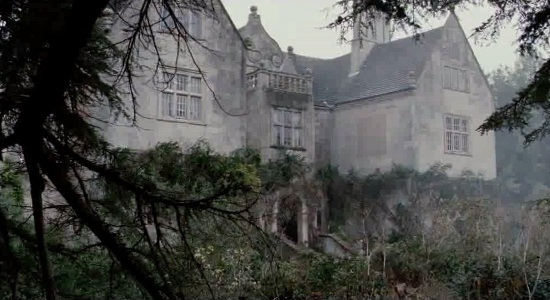 5. The Woman in Black (2012)
Okay, so lawyer Arthur Kipps (Daniel Radcliffe) is only at the sprawling mansion for a job and he really needs the money. We still think he should've made a career switch. He even decides to stay there for a night, which just screams terrible life choices.
House amenities: The derelict Eel Marsh estate is located in the middle of a foggy and not-so scenic marsh. Step into the property and you'll be greeted by unkept landscaping and a tide that rises upon nightfall, effectively trapping would-be visitors. It also comes equipped with odd noises, interiors that badly need repair, an attic with a mysterious history, and a vengeful mother out for children's blood.
ADVERTISEMENT - CONTINUE READING BELOW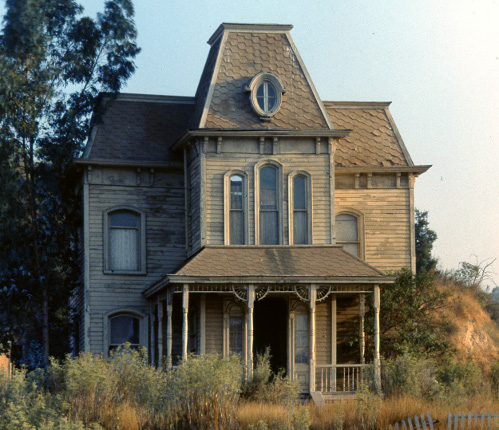 6. Psycho (1960)
Alfred Hitchcock's cinematic masterpiece mainly revolves around a secretary, Marion Crane (Janet Leigh), who ends up at a secluded motel after embezzling money from her employer, and the motel's disturbed owner-manager, Norman Bates (Anthony Perkins).
House amenities: Perched on a hill overlooking Bates Motel, this spooky-looking home features tall windows (perfect vantage points for sinister entities), a fruit cellar, and the rotting remains of Norman Bates' mother.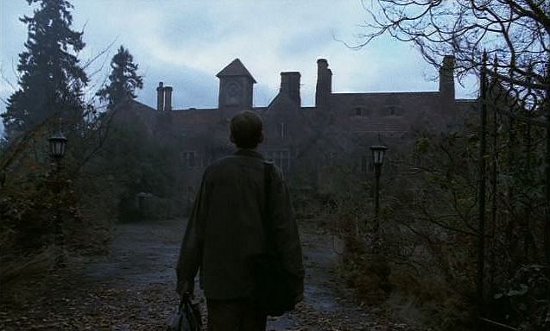 ADVERTISEMENT - CONTINUE READING BELOW
7. Rose Red (2002)
Stephen King's miniseries unfolds in a sinister Seattle house where weird paranormal activities occur. In the hopes of getting some answers, a Psychology professor and her team of gifted psychics move in for a weekend.
House amenities: Vines adorn the facade of this sprawling but broken-down red-bricked mansion built in 1906. Inside, you can explore an upside-down room and a library with a mirrored floor. You'll also be joined by deadly apparitions, skeletal monsters, and corpses that have come to life. Just be careful-most visitors disappear without warning in Rose Red.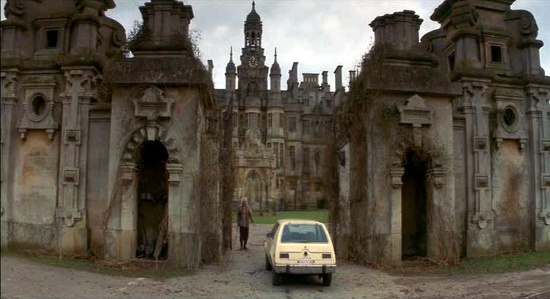 8. The Haunting (1999)
At this point, it's pretty obvious that if a house is secluded, watched over by strange caretakers, and the site of a so-called "study," it's best to steer clear. Dr. David Marrow (Liam Neeson) conducts an experiment to determine the psychological response to fear, intending to expose his subjects to increasing amounts of terror.
ADVERTISEMENT - CONTINUE READING BELOW
House amenities: Have your fill of freak accidents, bloody messages written on walls, and murderous statues that come to life. But wait, there's more. Get your fright on with a slew of creepy inanimate objects, including a fireplace, a giant painting, and bronze statuettes of children. Hey, at least the house is huge?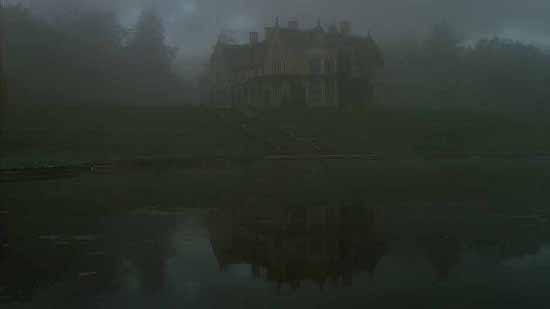 9. The Others (2001)
In horror movies, fog is never, ever a good thing. Even if it is in a scenic location beside a lake. Grace Stewart (Nicole Kidman) lives with her two small children, who are both photosensitive and thus, cannot be exposed to sunlight.  The new arrival of three servants at the house-an aging nanny, an elderly gardener, and a young mute girl-ushers in a series of paranormal events.
House amenities: This residence features dark rooms and dim hallways, with candle-lit lanterns as the only source of light. Then there's a piano playing in a locked room, doors that are mysteriously left ajar, and frightening Victorian Era photographs.
ADVERTISEMENT - CONTINUE READING BELOW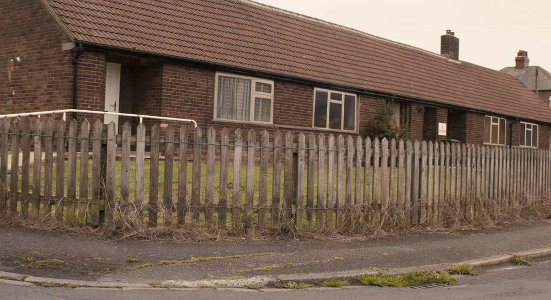 10. When the Lights Went Out (2012)
Set in West Yorkshire in 1974, this spooky tale is based on true events from 1968. The Maynard family moves into their dream home, only to find that the house is already occupied by a violent poltergeist.
House amenities: Any house with a fence and yard as neglected as this should already signal bad news, but hey, if this is the Maynard family's vision of a "dream house," who are we to judge? By the way, the movie was filmed in the same house where the reported poltergeist activity took place.
Share this story with your friends!
---
Help us make Spot.ph better!
Take the short survey
Load More Stories