10 Surprising Celebrity Talents That Will Amaze You
Acting? Nope! How about ping pong and line dancing?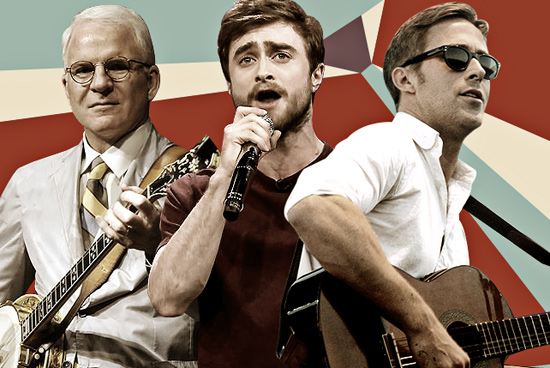 (SPOT.ph) Some celebrities are much more than who they play onscreen. Some run their own fashion empire, while others write books in their spare time. Then there are those with far lesser-known but just as fascinating talents. From the casual juggler to the hardcore banjo-player, these famous faces have some pretty unpredictable skills up their sleeves.
Also read: 10 Favorite Actors-Turned-Authors
This list is not ranked.
1.  Ryan Gosling
Surprising skill: Serious music
Ryan Gosling's talents aren't just limited to acting and making girls swoon. In fact, he is actually half of the rock duo Dead Man's Bones, where he is responsible for the vocals, piano, guitar, and bass guitar. He and  Zach Shields mutually decided to play all the instruments on the record, while limiting themselves to only three takes per song during recording. The result is their 2009 self-titled album, featuring members of the Silverlake Conservatory of Music's children's choir. On second thought, this talent still makes us swoon.
2. Colin Farrell
Surprising skill: Line dancing
Before In Bruges and Miami Vice, Irish actor Colin Farrell was such a good country western line dancer that he actually taught a class. Check out the footage above, which features him in super-fashionable cut-off denim and a cowboy hat.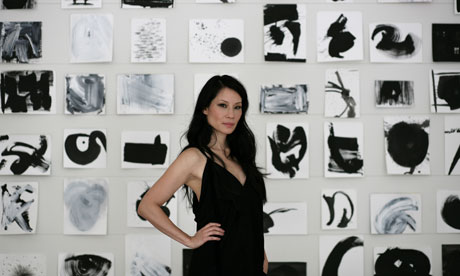 ADVERTISEMENT - CONTINUE READING BELOW
Photo via The Guardian
3. Lucy Liu
Surprising skill: Art
Lucy Liu's played an Angel, Joan Watson in Elementary, and a tough assassin in a Quentin Tarantino movie, but for 20 years, she's been exhibiting her impressive artwork under the pseudonym Yu Ling. She ditched the alias recently with a couple of exhibits, including Seventy Two and Totem. Check out her portfolio here.
4. Steve Martin
Surprising skill: The banjo
Actor, comedian, author, playwright, and...accomplished banjo player. He started playing the instrument when he was 17, and has released two albums, earning him a Grammy Award in 2010. He also won Grammys for other tracks and performances. He later shared the banjo love by establishing the Steve Martin Prize for Excellence in Banjo and Bluegrass to bring more visibility to the art. (Check out his Manila mention in his track, "Late for School.")
CONTINUE READING BELOW
Recommended Videos
5. Christina Hendricks
Surprising skill: The accordion
Christina Hendricks playing the accordion on Mad Men wasn't just for the role, she's actually very good at it. In a previous interview, she explained that she took a few lessons to brush up on her playing. "I always loved that instrument. It's so romantic and it's got this full, rich sound," she said.
6. Bruce Willis
Surprising skill: The harmonica
Joining the list of celebrities who play unique instruments is action star Bruce Willis. He started his career playing harmonica for an R&B band called Loose Goose. Many years later, he still plays the harmonica, occasionally touring with his band The Accelerators. Last year, he showed off his talent on a bigger stage-Saturday Night Live.
ADVERTISEMENT - CONTINUE READING BELOW
7. Patrick Dempsey
Surprising skill: Juggling
Before charming his fair share of audiences, Patrick Dempsey was actually an avid juggler, and he took it very seriously. He joined competitions, and placed third at a National Jugglers' Convention when he was a teenager. In fact, he was so interested in the circus arts, that at one point, he even wanted to go to clown school.
8. Susan Sarandon
Surprising skill: Ping pong
Move over, Forrest Gump. Susan Sarandon is an avid ping pong player, and she showed off her love for the sport in her 2014 film, Ping Pong Summer. In 2009, she and her business partners opened a ping pong club called SPiN in New York City.
9. Kevin Spacey
Surprising skill: Impressions
We all know that Kevin Spacey is a really talented actor, so it probably isn't surprising to know he's an excellent impersonator, too. He recently went on Jimmy Fallon's show where he nails every Halloween-themed impression, including Bill Clinton, Christopher Walken, and Michael Caine.
10. Daniel Radcliffe
Surprising skill: Rapping
Daniel Radcliffe blew everyone's minds recently when he appeared on Jimmy Fallon's Tonight Show. It turns out he's a fan of hip-hop, adding that he was the first kid in his class to memorize Eminem's "The Real Slim Shady." This time, however, he performed Blackalicious' tongue-twisting "Alphabet Aerobics" without stumbling or breaking a sweat.
Also read: 10 Favorite Actors-Turned-Authors
Share this story with your friends!
---
Help us make Spot.ph better!
Take the short survey
Load More Stories