Breakup Songs: 10 Tracks for Situation "Ex"
New breakup anthems courtesy of Taylor Swift, Sam Smith, Banks, and more!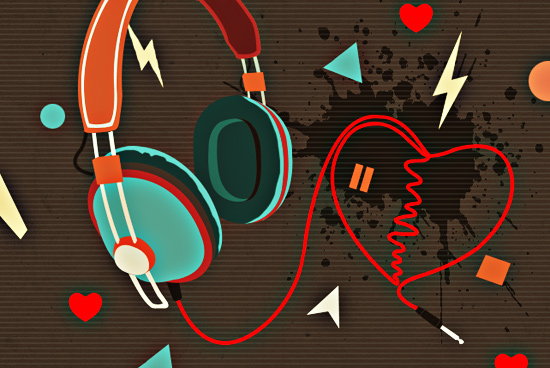 (SPOT.ph) When you start hesitating about the merits of belting out a song about heartbreak, just remember: Singing is more productive than stalking. Over the years, countless breakup singles have been released, slurred out on drunken nights at the karaoke, and looped for hours during indoor cryfests.
Sometimes breakups smell like freedom (Beyoncé's "Irreplaceable"), some are devastating (The Script's "Breakeven"), while some just inspire us to be as gay as possible ("I Will Survive! Hey Hey!"). And though our go-to breakup singles have been nothing but reliable for years, we thought it's about time to put the spotlight on new heartbreak tunes.
We put together 10 of this year's releases, perfect for every ex situation-from crying yourself to sleep to thanking the heavens that you've seen the light.
Also read: 10 Songs for the Scorned: A Kick-Ass Anti-Valentine's Day Playlist
ADVERTISEMENT - CONTINUE READING BELOW
"Out of the Woods" by Taylor Swift
The song: Tay-Tay's second official single off her newly dropped album, 1989, is speculated to be about ex-boyfriend Harry Styles. It seems highly likely, what with all the references to their past relationship.
The lines: "Are we out of the woods yet? / Are we out of the woods? / Are we in the clear yet?"
The ex: The one you liked best but wasn't The One
The situation: You liked him/her. You really did! But while you were together, you had doubts that it would actually work. You just wanted to reach a clearing but sadly, you never did. Trust Taylor to solve the problem for you! (At least for now.)
"I'm Not the Only One" by Sam Smith
The song: This soulful heartbreak track is off UK artist Sam Smith's debut album, In the Lonely Hour. The music video starring Dianna Agron and Chris Messina amplifies the heartache in the lyrics.
The lines: "But when you call me baby / I know I'm not the only one"
The ex: The ex-husband/ex-wife who lied and cheated on you, but still had the nerve to come home to you every night
The situation: S/he gave in to temptation...many times. But being the understanding, loving, self-sacrificing partner that you are, you stayed. But one day, you came to your senses and realized that s/he's an idiot for doing something so cruel...and you don't want to be the bigger fool for staying. Right in the feels!
ADVERTISEMENT - CONTINUE READING BELOW
"Someone New" by Banks
The song: Banks released her first studio album, Goddess, last September and in it is the slow-tempo love track, "Someone New."
The lines: "And please don't fall in love with someone new / I promise one day I'll come back for you"
The ex: The right one at the wrong time
The situation: You finally found the one, but you weren't ready for a relationship. You messed up along the way and needed time and space to be a better person. In the process, you can only hope s/he will be there when you come back. Our unsolicited advice: Don't take too long.
"Don't" by Ed Sheeran
The song: "Don't" is off Ed Sheeran's latest album, x. Rumor has it that this rather daring single is about singer Ellie Goulding, who allegedly cheated on Sheeran with a close friend.
The lines: "And I never saw him as a threat / Until you disappeared with him to have sex, of course"
The ex: The one who cheated on you with your best friend
The situation: You were looking for something real, but your partner was just in it to have fun-and so s/he did, with your best friend. Turn up the volume on this song and realize: Yep, you're definitely much better off with someone else (and with a new best friend).
ADVERTISEMENT - CONTINUE READING BELOW
"Say You Love Me" by Jessie Ware
The song: This heartbreak anthem is the second single off Jessie Ware's new album, Tough Love. Indeed love is tough, as Ware begs for truth and clarity in this track.
The lines: "'Cause I don't wanna fall in love / If you don't wanna try"
The ex: The one who just couldn't say, "I love you"
The situation: Just face it. Was that relationship really worth all your time and effort? You didn't get the answer you wanted, but hey, at least you found out soon enough!
"Unkiss Me" by Maroon 5
The song: The pop-ballad track is off Maroon 5's fifth studio album, V. Front man Adam Levine gets more serious than sexy in "Unkiss Me," an unassuming gem in the new album.
The lines: "I lied to my heart 'cause I thought you felt it / You can't light a fire, if the candle's melted / No, you don't have to love me if you don't wanna"
The ex: The one who fell out of love with you
The situation: Your ex-significant other outgrew the relationship, and as much as you wanted to keep going, you knew it had to end. Trust us, this is a good thing!
"Never Gonna Love Again" by Lykke Li
ADVERTISEMENT - CONTINUE READING BELOW
The song: This year, Swedish artist Lykke Li released her third studio album, I Never Learn. In it is "Never Gonna Love Again," a perfect fresh-from-breakup soundtrack.
The lines: "I can't keep running away / 'Cause I'm never gonna love again"
The ex: The one who messed you up real good
The situation: You just broke up, and you've never been so depressed in your entire life, you swear! You can't eat, can't sleep, and are absolutely certain you've had enough of this thing called love. We say just you wait. As cliché as it sounds, time does heal all wounds.
"Another's Arms" by Coldplay
The song: "Another's Arms" is a bit underrated compared to other tracks in Coldplay's new album, Ghost Stories. The songwriting is simple and subtle yet so spot on.
The lines: "Late night watching TV / Used to be you here beside me / Used to be your arms around me"
The ex: The one you can't forget; your one great love
The situation: You've moved on, or so you think. You're with someone else now, but every little thing reminds you of that one great love you had in the past. And though you're with someone great at present, you can't help but wish you were back in time in another's arms.
"No Good in Goodbye" by The Script
ADVERTISEMENT - CONTINUE READING BELOW
The song: It's no "Breakeven," but The Script still tugs at our heartstrings with this breakup track. "No Good in Goodbye" is from the Irish pop-rock band's fourth studio album, No Sound Without Silence, released last September.
The line: "If I could turn back time / Then I would re-write those lines"
The ex: The one who made you regret
The situation: It's only been a few months since you've broken up, and you can't shake the feeling of regret. All you think about are the things you should have done, instead of all the things you should be doing. You still have a life, you know.
"Cigarettes & Loneliness" by Chet Faker
The song: Earlier this year, Australian electronic artist Chet Faker released Built on Glass, his debut studio album. Among the addicting singles is "Cigarettes & Loneliness."
The line: "Well now that you're not the one that I thought you were / And it hurts that I'm done"
The ex: The one you thought you knew
The situation: Months into the relationship you discover things you just cannot accept about your then significant other. You were led to believe he/she was a totally different (almost perfect) person. We say, wallow for a bit with this song in the background, then tell yourself: Good riddance!
Also read: 10 Songs for the Scorned: A Kick-Ass Anti-Valentine's Day Playlist
Load More Stories