MOVIE REVIEW: Interstellar
It looks good
(SPOT.ph) Interstellar has an easy enough premise: The earth has been ravaged by dust (yep) and by accident (spoilers: not really), the faith of humanity suddenly rests on an engineer-turned-farmer's rather scrawny shoulders. Keep an eye out for a scene featuring Matthew McConaughey (as Cooper) crying while driving.
If you're excited to see outer space and new worlds, there are a handful of scenes that could possibly make you feel like you didn't just spend three hours watching a big-budget Lifetime movie. We weren't quite prepared to hear a monologue about the power of (romantic) love while trying to decide which planet is more habitable for a dying species, but there it was. Delivered by Anne Hathaway, who didn't really make for a convincing astronaut. Oh well. Maybe the good ones were back on earth, farming.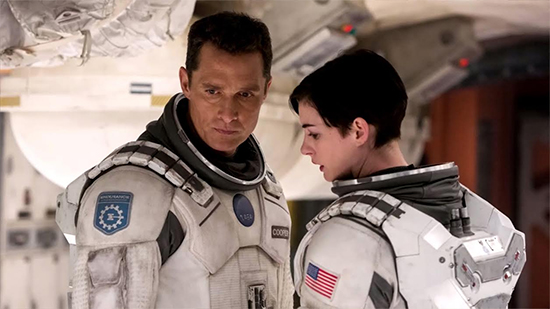 The script makes vague references about what happened-NASA's funding was pulled because of food shortage, fuel doesn't seem to be a problem, people are still civilized and getting education. There's college, but students were discouraged from doing anything other than farming. It's all in the trailer. If you expect more explanation in the three-hour running time, tough luck. There are things in the script that fell into a wormhole. Point A becomes Point E, skipping B, C, and D completely. Don't worry, the enthusiastic scoring will be your cue to feel something. Hans Zimmer (Gladiator, Inception, 12 Years a Slave) is determined to mask the lack of real characters in the film with music.
ADVERTISEMENT - CONTINUE READING BELOW
There are, again, a few scenes that don't fall flat. Unfortunately, most of them involve a sassy robot. The robot, TARS, had much more personality than any other character in the film. Save for maybe his fellow rebot, CASE. Michael Caine (as Professor Brand), for example, was hired to recite Dylan Thomas' Do Not Go Gentle Into That Good Night. Topher Grace was hired so someone familiar can receive a kiss from Jessica Chastain. A few actors were hired to die in an alien setting.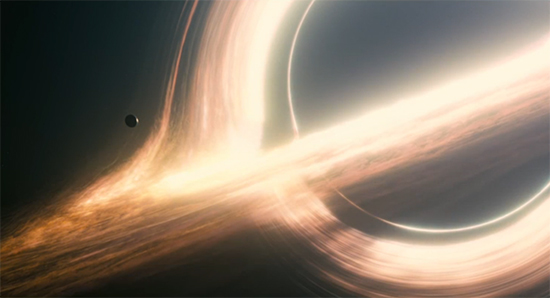 CONTINUE READING BELOW
Recommended Videos
If you're committed to seeing it, you might as well see it in IMAX. The visuals are remarkable, because it is still outer space. A vast expanse of stars, an ocean planet, Saturn, a dying star, and Jessica Chastain's attempts to make the script bearable are all worth seeing on a very big screen. One of the many, many expositions in the movie got it right. The urge to explore is strong. Too bad Christopher Nolan, and his brother Jonathan, got a little lost. The pair forgot the rules of traveling: Pack light, but don't forget the essentials.
ADVERTISEMENT - CONTINUE READING BELOW
RATING: ••• 3 out of 5 spots
Opening across the Philippines on November 6. Interstellar is distributed by Warner Bros. Pictures, a Warner Bros. Entertainment Company. Interstellar is available in four formats: IMAX 70mm Film (at IMAX SM Mall of Asia), 35mm Film (at Glorietta 4, Sta. Lucia East and Trinoma), IMAX Digital (at SM Aura Premiere, SM Megamall, and SM North EDSA), and Digital 2D (most theatres nationwide).
Share this story with your friends!
---
Help us make Spot.ph better!
Take the short survey
Load More Stories