MOVIE REVIEW: Big Hero 6
It's so good, we almost forgot it's just Disney and not Pixar.
(SPOT.ph) Baymax, the impossibly adorable helper robot (see also: marketing mascot, voiced by Scott Adsit), is enough reason to watch the movie. The teaser, which features young genius Hiro Hamada (voiced by Ryan Potter) fitting the huggable white blob with an armor, shows only a fraction of the wonderful mix of physical comedy and wit in Big Hero 6.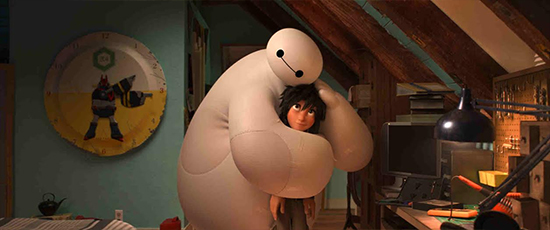 We will literally throw money at people who can build Baymax exactly the way he is in the movie.
There's a lot to drool over, starting from the amazing rendering of San Fransokyo to the inspired unmasking of the villain. We'll let Fred (voiced by TJ Miller) guide you through that, he makes excellent meta commentaries. He's a likeable goof-an enthusiast of science, who puts his resources to good use. We see plenty of cool nerds, hot nerds, tough nerds...but a science nerd who is not a genius dreaming of invisible sandwiches? It's fun to hear someone relatable saying "Science is awesome!"
ADVERTISEMENT - CONTINUE READING BELOW
Mind-blowing inventions in fiction are as common as overpriced projects in the Philippines, so although flying robots are fun, a movie needs to do more than throw gadgets and gobbledygook at the audience for anything to feel refreshing. Screenwriters Robert L. Baird, Dan Gerson, and Jordan Roberts accomplish this through Hiro's older brother, Tadashi (voiced by Daniel Henney) and his savvy programming.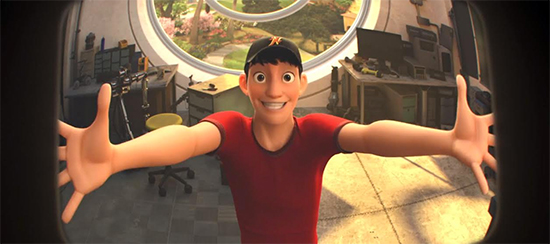 CONTINUE READING BELOW
Recommended Videos
Tadashi, proving once and for all that big brothers are the most awesome beings on the planet
Tadashi is the kind of (male) character we want to see: affectionate to his family, never gives up on being good, builds cuddly medical bots, and doesn't objectify women. He's supportive, believably so, and the audience is shown explicitly why it pays to be good and leave good memories.
He's the perfect influence to an accessible main character-young and impressionable Hiro, whose decisions in the film show that having-sometimes even acting on-"evil thoughts" shouldn't be a measure of a person's "goodness." The subtlety with which Big Hero 6 illustrates that the world isn't made of clear absolutes is sublime.
ADVERTISEMENT - CONTINUE READING BELOW
Big Hero 6 is reminiscent of underrated, non-romantic, coming-of-age, pro-science Disney movies Treasure Planet and Meet the Robinsons. Perhaps the audience is ready for that now.
RATING: ••••• 5 out of 5 spots
Big Hero 6 is now showing in theaters in Metro Manila.
Share this story with your friends!
---
Help us make Spot.ph better!
Take the short survey
Load More Stories