MOVIE REVIEW: Penguins of Madagascar
DreamWorks Animation's latest release is visually stunning, but fails to soar plot-wise.
(SPOT.ph) Fresh off the heels of the creatively satisfying How to Train Your Dragon 2 is DreamWorks Animation's Penguins of Madagascar-the studio's action-packed spinoff featuring those scene-stealing penguins from the earlier Madagascar films.
This time, they explore the backstory of the butt-kicking espionage quartet, all the way from their humble and adorable beginnings in Antarctica. The leader, Skipper (Tom McGrath) is as daring as ever, Kowalski (Chris Miller) establishes himself as the brains of the group, and wild card Rico (Conrad Vernon) displays his penchant for eating, well, pretty much everything. Only Private (Christopher Knights), the cute runt of the team, struggles to find his place among his peers.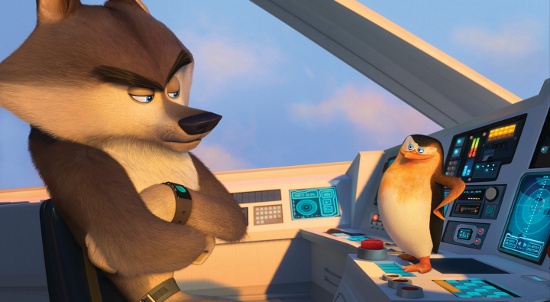 The film's antagonist is Dr. Octavius Brine (wonderfully voiced by John Malkovich), an octupus disguised as a scientist who harbors a grudge against penguins for stealing his shine at zoos. We also see some new faces in the form of an elite task force dubbed North Wind, led by an effective and no-fuss leader named Agent Classified (Benedict Cumberbatch).
ADVERTISEMENT - CONTINUE READING BELOW
Their thrilling adventures take them from the canals of Venice to the bright lights of Shanghai, but like the birds that carry this feature film, its plot unfortunately doesn't take flight. It delivers plenty of laughs, but that's really all there is to it. The attempts at injecting emotion between characters feel lacking-perhaps due to the frantic and hyperactive pacing of directors Eric Darnell and Simon J. Smith. There's simply no time to build relatable and developed characters that tug at heartstrings.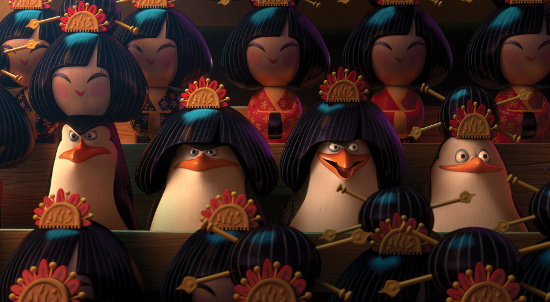 CONTINUE READING BELOW
Recommended Videos
What it lacks in storytelling and characterization, however, it makes up for in stunning visual effects. The action sequences make full use of the film's 3D platform, with high-quality animation that effectively wows onscreen. The in-your-face editing and graceful camerawork are also worth a mention, as the penguins seamlessly extricate themselves from one tricky bind to the next.
There's a good deal of antics in the film, enough to charm and delight moviegoers of all ages for a good hour and a half. Just don't expect the same level of storytelling from previous animated works we've seen this year.
ADVERTISEMENT - CONTINUE READING BELOW
RATING: ••• 3 out of 5 spots
Penguins of Madagascar opens on November 26 in 2D, 3D, and IMAX 3D.
Share this story with your friends!
---
Help us make Spot.ph better!
Take the short survey
Load More Stories