10 Must-have Songs for Your New Year's Eve Party
Songs for your every need this coming New Year, featuring Queen Bey, Tay-Tay, Kool & The Gang, and more!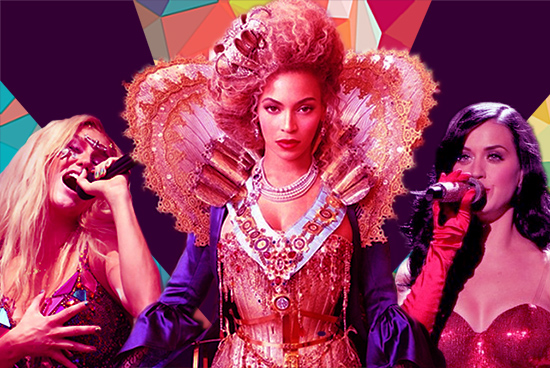 (SPOT.ph) There are a few essentials to a kick-ass New Year's Eve party: family, friends, food, booze, and a carefully curated playlist. When it comes to music, no matter what the party theme, there will always be New Year tunes you cannot do without. If you're in charge of the beats for your upcoming New Year gathering, give your guests a great time by including the must-haves. For this playlist, we've put together New Year's Eve party tune staples-from the classic "Auld Lang Syne" to the favorite "Celebration" and recent hits like "Shake It Off." Happy listening!
The Classic
Song: "Auld Lang Syne"
Artist: Robert Burns
Best for: A traditional celebration with the family
No New Year festivity is complete without "Auld Lang Syne." The traditional folk song we know today is actually a poem written by Robert Burns in 1788. Its contemplative tune about days gone by couldn't be more apt for bidding 2014 goodbye.
ADVERTISEMENT - CONTINUE READING BELOW
The Viral Hit
Song: "All About That Bass"
Artist: Meghan Trainor
Best for: Making silly videos with friends
New Year's Eve is the holiday you can choose to spend with friends, whether indoors or at one of the many parties around the city. It's also the time to get a tad crazy and record silly videos that you can look back on, and laugh at, years from now. Meghan Trainor's viral hit "All About That Bass" can be the perfect soundtrack to your New Year's music video filled with colossally embarrassing dance moves.
The Flirty Club Anthem
CONTINUE READING BELOW
Recommended Videos
Song: "Timber"
Artists: Pitbull feat. Ke$ha
Best for: Dancing with a hottie at a New Year's countdown party
Off to a countdown party and hoping to kiss a hottie come midnight? "Timber," Pitbull and Ke$ha's playful club ditty should warm you up and release your sexy/hunky dance floor moves.
ADVERTISEMENT - CONTINUE READING BELOW
The One By Your Spirit Animal
Song: "Bow Down / I Been On"
Artist: Beyoncé
Best for: Z-snapping to your jam
It's your party, and you can channel Queen Bey if you want to. There's no fiercer way to welcome 2015 than to sing and dance to your jam. Let Queen Bey's feisty "Bow Down" get you ready to conquer the New Year. We want to hear you say, "Bow down, bitches. Bow, bow down, bitches."
The Motivational Track
Song: "Firework"
Artist: Katy Perry
Best for: Getting your fab on
Katy Perry's 2010 hit doesn't get old, especially for the New Year. "Firework" is filled with hopeful, you-go-girl lyrics that will help you kiss your insecurities goodbye. As Katy sings, "Make them go, 'Aah, aah, aah,' as you shoot across the sky-y-y."
The OPM Guilty Pleasure
Song: "Kilometro"
Artist: Sarah Geronimo
ADVERTISEMENT - CONTINUE READING BELOW
Best for: Bringing out your inner popster
Last year, it was "Ikot-ikot." This year, it's definitely "Kilometro." As a proud popster, you can't be happier that Sarah G came out with another danceable tune, with a music video complete with lyrics! It's a must-have track for karaoke New Year parties.
The Spunky Ditty
Song: "Shake It Off"
Artist: Taylor Swift
Best for: Saying bye to all the drama
Welcome the New Year with a gutsy attitude inspired by Tay-Tay. Seriously, there's no need to carry all the baggage of 2014 into 2015. Start with a clean slate, and let the haters hate, hate, hate.
The House Party Favorite
Song: "Young, Wild and Free"
Artists: Wiz Khalifa and Snoop Dogg feat. Bruno Mars
Best for: A carefree night of booze and beats
If booze and other, er, indulgent things are on your mind to celebrate the New Year, you have to blast "Young, Wild and Free." Although we fully support having your own brand of fun on New Year's Eve, we do feel compelled to say take it easy and drink (and smoke) moderately.
ADVERTISEMENT - CONTINUE READING BELOW
The Mandatory Celebratory Tune
Song: "Celebration"
Artist: Kool & The Gang
Best for: Looking back at and celebrating the year that was
Kool & The Gang have been a staple at New Year parties the world over since they came out with "Celebration." The '80s disco-funk track is a hit with the young as well as the old. It's all about celebrating the good times of the past year and carrying them over to the next.
The One for Ringing in the New Year
Song: "One More Time"
Artist: Daft Punk
Best for: Living in the moment
Daft Punk has come up with other pretty sick French house beats, but nothing's more perfect for the New Year than "One More Time." The hypnotic track is all about letting loose and enjoying the moment. There's no other way to celebrate the New Year, anyway!
Share this story with your friends!
---
Help us make Spot.ph better!
Take the short survey
Load More Stories