10 Quick TV Show Recaps to Help You Catch Up Before the New Episodes Start
Usher in the New Year with new episodes of your favorite shows.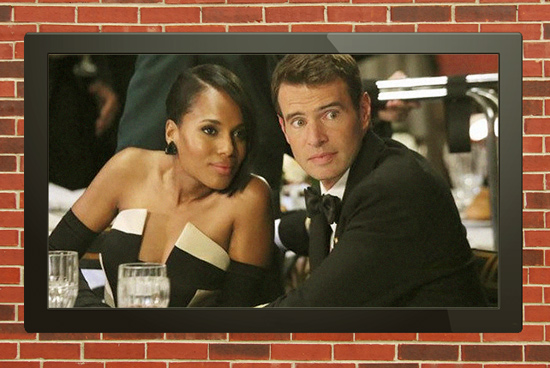 (SPOT.ph) There's plenty to celebrate about the new year. It's all about new beginnings, new resolutions, and yes-the  long-awaited return of your favorite TV series. We're sure you're eager to sink your teeth into a new episode but before you do, refresh your memory with our quick recaps on where your favorite shows last left off. Oh, and spoilers abound so proceed with caution.
Also read: TV Roundup: January Premiere Dates for Your Favorite Cable TV Shows
Brooklyn Nine Nine
Returns on: January 4
The show is well into its second season, but we still can't get enough of the hilarious antics of Jake Peralta (Andy Samberg) and the rest of the 99th Precinct. Detective Rosa Diaz (Stephanie Beatriz) is still head of the successful drug task force, but faces some awkward tension with Captain Holt (Andre Braugher) after dating his nephew. Meanwhile, Jake's newfound relationship with Sophia (Eva Longoria) is strained after Amy (Melissa Fumero) dumps her boyfriend. The rest of the gang? As entertaining as ever.
Gotham
Returns on: January 5
Who doesn't love a good origins story? Gotham has delivered this in spades, interweaving the stories of various Batman villains from Penguin to the Riddler and Two-Face. After James Gordon (Ben McKenzie) finds an ally in Harvey Dent (Nicholas D'Agosto), the latter's plan to uncover the person behind the Wayne murders backfires, sending a much-younger Bruce Wayne and Selina Kyle running for their lives. Gordon is later reassigned to Arkham Asylum after another citizen dies on his watch...all while the threat of a war among Gotham's mafia looms.
ADVERTISEMENT - CONTINUE READING BELOW
Elementary
Returns on: January 8
Last season's biggest shake-up was when Joan Watson (Lucy Liu) moved out of the house she shares with Sherlock Holmes (Jonny Lee Miller). Season 3 tackles the return of Sherlock to New York with a new protégé named Kitty Winter (Ophelia Lovibond). Instead of clashing with Joan, the latter forms a friendship-slash-partnership with her as the three take on new and intriguing cases for the New York Police Department.
Parks and Recreation
Returns on: January 13
All good things must come to an end and this includes comedy Parks and Recreation, which will be airing its seventh and final season this year. Last season's finale does a daring leap into the future....three years, to be exact. In the preview, Leslie Knope (Amy Poehler) is now running a regional branch of the National Parks Office. Her triplets with husband Ben Wyatt (Adam Scott) are now older, and she's firing an incompetent employee played by surprise guest Jon Hamm. What happens in those three years, you ask? Season 7 will be the answer.
CONTINUE READING BELOW
Recommended Videos
The Americans
Returns on: January 28
In the true heart-pounding fashion the show is known for, The Americans ended Season 2 on a very high note. The season finale involved two big reveals. The first was the identity of the murderer behind two Soviet spies' gruesome deaths: their own son who had been groomed as a second-generation spy behind their backs. The second was Russia's efforts to recruit the American-born offspring of KGB agents, including Philip (Matthew Rhys) and Elizabeth's (Keri Russell) young daughter, Paige. When the two later discuss the possibility of revealing their true identity to Paige and recruiting her, Philip is vehemently against it, but Elizabeth seems more open to the idea.
ADVERTISEMENT - CONTINUE READING BELOW
Suits
Returns on: January 28
The first half of Suits' fourth season has been a rollercoaster ride for Louis Litt (Rick Hoffman). A series of events leads him to resign from the law firm, with a non-compete clause in his contract forbidding him to take any of his clients with him. Mike's (Patrick J. Adams) attempt to cheer Louis up backfires completely. His question about a key-a key that he would have recognized had he really gone to Harvard and gotten the grades he claimed to have earned-gives Louis the ammo to leverage a deal with Jessica (Gina Torres). It's either he becomes a partner at the firm, or Mike's secret (which has threatened everyone since day one) is out.
How to Get Away with Murder
Returns on: January 29
The thrilling legal drama finally comes full circle as we find out how Sam (Tom Verica) was killed. Things get ugly after the students face off with a drunken Sam. When Sam strangles Rebecca (Katie Findlay), Wes (Alfred Enoch) comes to her rescue and bashes his head in with the trophy. With Sam now dead, the familiar night which we have seen played out in parts throughout the season begins. The biggest twist is when Wes goes back to get the murder weapon, apologizes over the dead body, and-gasp, Annalise (Viola Davis) is there, telling him not to be sorry. How long has she been there? Did she play any role in the cover-up of Sam's death? You'll just have to wait and see.
ADVERTISEMENT - CONTINUE READING BELOW
Scandal
Returns on: January 29
In true Shonda Rhimes fashion, the winter finale of Scandal was, in a word, insane. There's a price on Jake's (Scott Foley) head, and a thrilling showdown between Olivia (Kerry Washington) and her father (Joe Morton) is just one of a long list of shocking events. Cyrus' (Jeff Perry) sex scandal with a male escort is leaked to the press. To lessen the backlash, Olivia convinces him to marry Michael because hey, everyone loves Pretty Woman. The episode ends with Olivia getting kidnapped by none other than the Vice President.
The Walking Dead
Returns on: February 8
Some have criticized The Walking Dead for falling back into old, lethargic habits, but its latest episode brought a much-needed jolt to the season. The episode was largely about Rick (Andrew Lincoln) and company coming to save their friends from the hands of Dawn (Christine Woods). Rick displays a more violent side, but the biggest shocker was the death of fan favorite Beth (Emily Kinney). The final scene sets the stage for the fifth season's latter half, which suggests the characters will likely be moving away from Atlanta and onto bigger, scarier things.
House of Cards
Returns on: February 27
There's really nowhere else to go for Frank Underwood (Kevin Spacey) but the Oval Office. He and his wife Claire (Robin Wright) are hands down the most ruthless and ambitious couple in Washington, cleverly orchestrating the resignation of President Walker (Michel Gill). It's not an entirely happy ending, though. Frank's trusted Chief of Staff, Doug Stamper (Michael Kelly) scrambles to move Rachel (Rachel Brosnahan), one of two people who can link Frank to the murder of a congressman from Season 1. Fearing harm, Rachel attacks Doug, leaving his fate still unclear.
ADVERTISEMENT - CONTINUE READING BELOW
Also read: TV Roundup: January Premiere Dates for Your Favorite Cable TV Shows
Share this story with your friends!
---
Help us make Spot.ph better!
Take the short survey
Load More Stories