10 Hot Bodies to Aspire for in 2015
Looking for some inspiration to keep that resolution going? This list is it.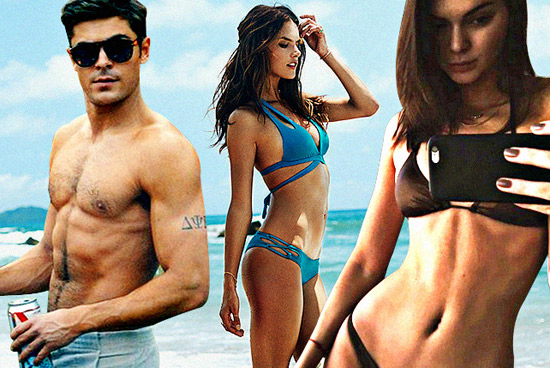 (SPOT.ph) January is about to come to a close, and if your resolution to stay fit is still going strong, congratulations! We understand it's easier said than done, which is why we say a little inspiration won't hurt. As unrealistic as some of these might be, it's important to have a goal in mind-whether it's to get healthy or trim off some excess pounds. And if you do end up rocking a body like these celebrities, our hats off to you.
Tell us your celebrity fitspirations in the comments section below!
This list is not ranked.
Also read:
10 Songs for Your Workout Playlist
10 Fitness Trends To Try in 2015
10 Active Wear Pieces That Will Make You Want to Work Out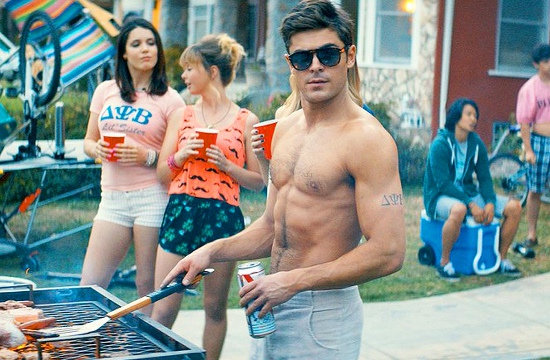 Zac Efron
However you might feel about the movie Neighbors, one thing is for sure: Zac Efron's body is easily one of the best parts about it (other than the Robert De Niro party scene, of course). Gents, if you're looking to tone your body this year, aiming for Zac's is a guaranteed win for the ladies...or men, whatever you're into.
ADVERTISEMENT - CONTINUE READING BELOW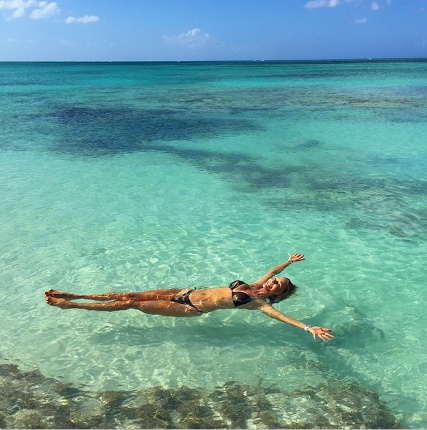 CONTINUE READING BELOW
Recommended Videos
Photo via Christie Brinkley's Instagram account
Christie Brinkley
We're just going to look far into the future and say that if there's anyone we want to look like when we're 60, it's model Christie Brinkley. She took to Instagram to share photos of her island getaway with family and friends, and we only wish we'd look half as good as she does at her age. By the way, she turns 61 in February.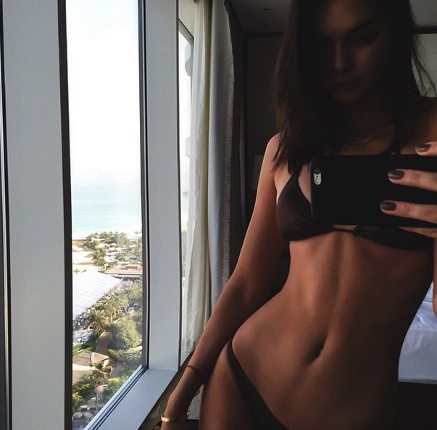 ADVERTISEMENT - CONTINUE READING BELOW
Photo via Kendall Jenner's Instagram account
Kendall Jenner
Kendall Jenner of the Kardashian-Jenner clan has had a very good year. She's scored modeling gigs for Marc Jacobs, Dazed & Confused, Chanel, and even Estēe Lauder. She capped off 2014 with a stunning bikini selfie, which only inspired us to go for our dreams and dream bikini body.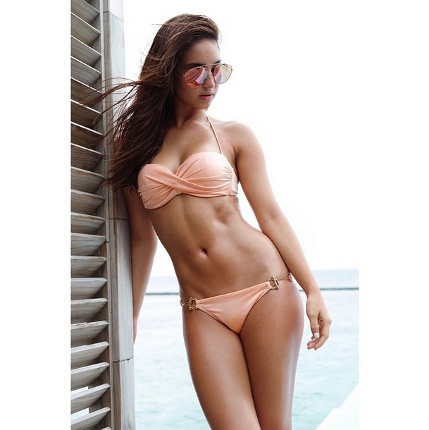 Photo via Coleen Garcia's Instagram account
Coleen Garcia
Looking to tone those abs? Look no further  for "fitspiration" than Coleen Garcia who showed off her toned physique during her vacation in the Maldives. Summer is just around the corner, so you better get started on the diet and training...fast. (See more photos from ABS-CBN News.)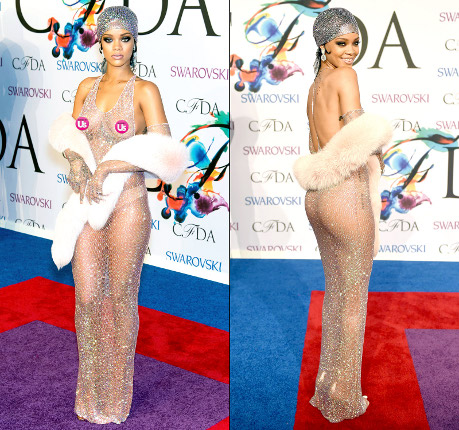 ADVERTISEMENT - CONTINUE READING BELOW
Photo via US Magazine
Rihanna
Singer Rihanna has never been shy about showing off her goods. She turned heads when she donned a sheer Swarovski crystal embellished gown at the Council of Fashion Designers of America Awards where she won the 2014 Fashion Icon Award. With a figure like that, confidence would probably come much easier for the rest of us.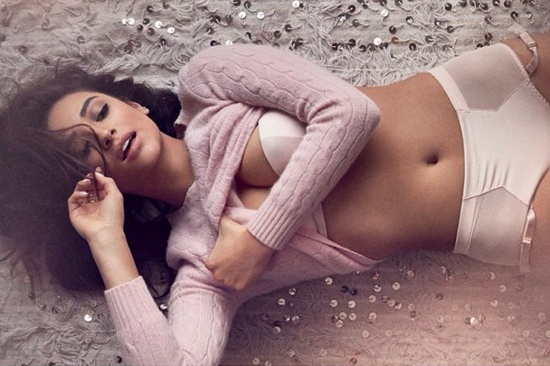 Photo via Maxim's Instagram account
Shay Mitchell
Pretty Little Liars actress Shay Mitchell has graced plenty of pages in men's magazines, so it would almost be a crime not to include her on our list. She's even been chosen as Esquire Philippines' Sexiest Woman Alive. Her latest photoshoot with Maxim is just one of the many reasons why we're saying no to that cheeseburger...for now.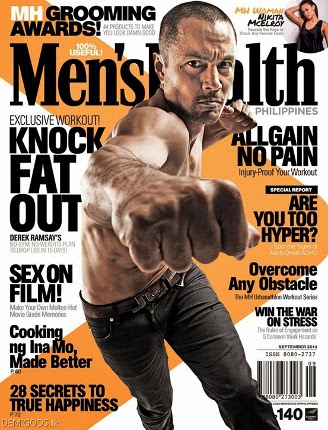 ADVERTISEMENT - CONTINUE READING BELOW
Derek Ramsay
For years, Derek Ramsay has been a consistent mainstay in health magazines, and for good reason. We're pretty sure he's maintained and even improved that sculpted physique over the years. Hey, more reason to check out English Only, Please-as if you needed another one. We hear it's pretty good.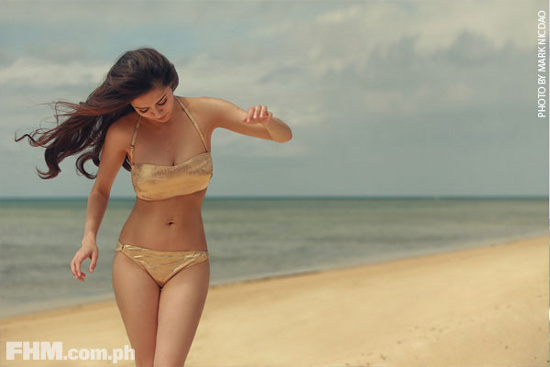 Photo via FHM.com
Marian Rivera
Marian Rivera's lavish wedding may be the talk of the town these days, but it's her enviable figure that has always kept mere mortals like us talking. She didn't top FHM's annual "Sexiest Woman in the Philippines" poll three times for nothing, and she still has us making our way to the gym every chance we get.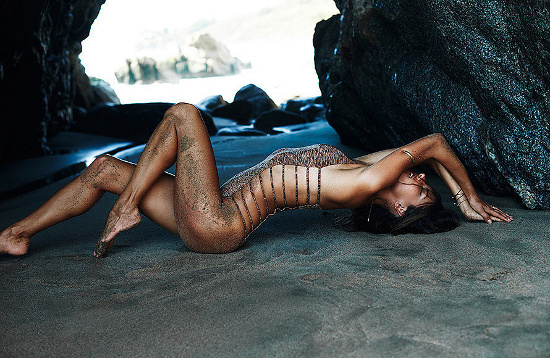 ADVERTISEMENT - CONTINUE READING BELOW
Alessandra Ambrosio
Alessandra Ambrosio is no stranger to swimwear. We've watched her strut her stuff down the runway for Victoria's Secret dozens of times, and it's even more impressive when you realize that she's had two kids already. She recently modeled her new line of swimwear and really, it's just given us more incentive to work harder this year. Those swimsuits are cute!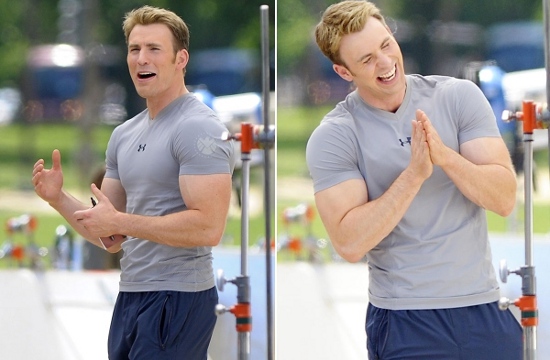 Chris Evans
Dreaming big this year? For the ambitious, set your sights on the ripped body of Captain America himself. For the not-so, Chris Evans as Fantastic Four's Human Torch will do just fine. Either way, you're in for a long haul but it will be worth it. Just look at him.
Also read:
10 Songs for Your Workout Playlist
10 Fitness Trends To Try in 2015
10 Active Wear Pieces That Will Make You Want to Work Out
Share this story with your friends!
---
Help us make Spot.ph better!
Take the short survey
Load More Stories