MOVIE REVIEW: American Sniper
An undoubtedly powerful depiction of war that bleeds red, white, and blue
(SPOT.ph) As a young boy, Chris Kyle learns a valuable life lesson from his father. There are three types of people in this world: sheep, wolves, and sheepdogs-the last one being the righteous folk who protect the innocent from the evil. It's a belief that resonates with Kyle and guides him as he enters his career as a Navy SEAL sniper.
American Sniper is the story of the real-life sniper whose four tours in Iraq made him the most lethal marksman in US history, with 160 confirmed kills under his formidable belt. We first meet Kyle (Bradley Cooper) hunched over on a rooftop, taking deadly aim at a woman and boy who are poised to throw a grenade at nearby Marines. The scene sets the tone for the rest of the war sequences in the film-gruesome, unapologetically brutal, and often painful to witness.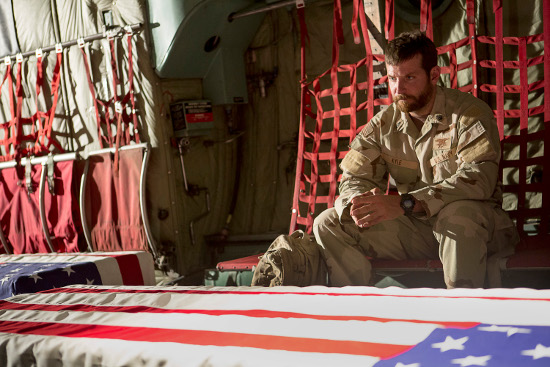 Kyle tends to keep his distance, even with his wife, but he hasn't always been that way. In one of the film's quieter scenes, he first meets Taya (Sienna Miller) in a bar and manages to charm her despite her earlier misgivings about those "arrogant, self-centered" SEALs. And this is where Cooper shines the most: a small handful of minutes that depict him as a human struggling to connect with Taya or even shrugging awkwardly at the word "hero." His overall performance, though restrained, isn't particularly noteworthy-mostly because that's where the characterization ends.
ADVERTISEMENT - CONTINUE READING BELOW
We hardly get to know how Kyle feels about what he does, except for an overwhelming sense of duty to protect his comrades-so much so that he can repeatedly leave his family with disturbing ease. It's a film that could have explored the moral ambiguity that comes with such ruthless violence, given that it takes a no-holds-barred approach to it. Instead, he does his job with a clear conscience and nothing but the sheer need to serve his country. The film doesn't shy away from showing his affected psyche and marriage, but handles the trauma in a matter-of-fact way. His service goes on again and again.
CONTINUE READING BELOW
Recommended Videos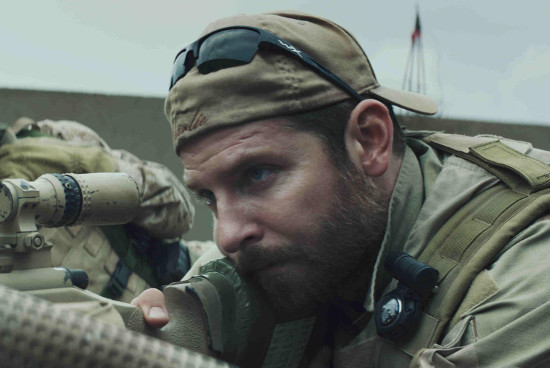 Director Clint Eastwood dexterously depicts war in all its horror, weaving between gritty tight shots and sweeping landscapes marred with death and destruction. A standout sequence is a thrilling, white-knuckled shootout in the middle of a sand storm. Eastwood pulls out all the stops here, keeping audiences at the edge of their seats and squinting through the thick air onscreen. (The same, however, could not be said about a scene where Kyle is holding a visibly fake baby.) The script, penned by Jason Hall, offers little depth or emotion, simply allowing the battle to take center stage. The score is almost imperceptible, giving way to the reverberating pop of gunshots.
ADVERTISEMENT - CONTINUE READING BELOW
American Sniper is ultimately a film meant to evoke feelings-whatever they may be. For some, it's just an entertaining movie. For others, it's a fitting tribute to an American hero. Meanwhile, some may see it differently; less of a complex story exploring how tough choices are made, and more of a pat on the very patriotic back.
RATING: ••. 2 1/2 out of 5 spots
American Sniper is out in theaters today, January 21. Photos courtesy of Warner Bros. Pictures.
Share this story with your friends!
---
Help us make Spot.ph better!
Take the short survey
Load More Stories