10 Local Bands You Should Follow in 2015
Keeping the O and making more M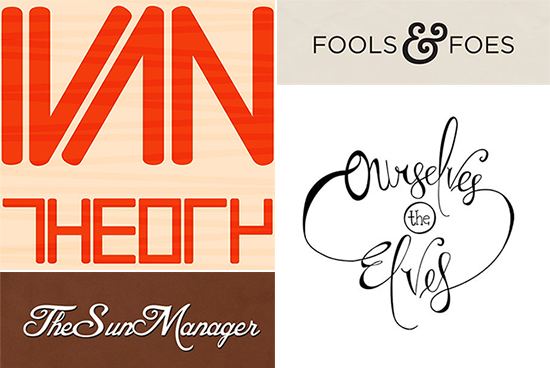 (SPOT.ph) Kamikazee is disbanding and you're surprised? Sadness is understandable, but maybe you need to inch away from the past and feel the fresh breeze of the future. The music scene is teeming with talent and we know this because we've been hit by enough elbows during gigs. People jump to the oddest rhythm now. Mosh pit during a ballad? Stranger things have happened and stranger things will. Plug your headphones into the jack and say hello to your new favorites.
1. Oh Flamingo!
Oh Flamingo! is probably one of the tightest local indie rock bands at the moment. Anyone who has seen them play live is aware of their musical skills and great pop/rock sensibilities. They are no doubt talented musicians who are very good with their respective instruments. With their colorful guitar play and stimulating song arrangements, the band always gives a spot-on show, making the crowd burst into fits of "whoas" and applause.
ADVERTISEMENT - CONTINUE READING BELOW
Follow them on Facebook and SoundCloud
2. Wilderness
Wilderness has been around for a few years now but for some reason, they're still pretty underrated. A 10-piece crew, they are best witnessed live because of their riotous onstage energy. But they're not just about chaos-the band has recently proven their artfulness with their single "Pasaway" which local critics have applauded and some people have labeled along the lines of "progressive kundiman" or "kundiman rock." The song is from their newly released debut album, Ballroom Dancing.
Follow them on Facebook and BandCamp
3. Dragonfly Collector
After Orange and Lemons and The Camerawalls, singer-songwriter Clem Castro has recently embarked on a solo project named Dragonfly Collector. So far, he has put out three singles off his upcoming debut album, The World is Your Oyster, which was released digitally on January 10. His website claims that the album "further present[s] his growth and maturity as an artist." Judging by the three songs, the album is indeed shaping up to be a promising one. His current style isn't far from his older work with his previous bands, but now the words seem to have a stronger resonance. The production is impressive, especially on one of his singles, "Timothy, My Own Timothy," which especially stands out.
Follow them on Facebook and their official website
4. Cheats
There's a certain dryness and simplicity to Cheat's songs, but they can come off in such a good way that the tunes easily grow on you. The beats, keyboard sounds, and the harmony created by their three singers (Jim Bacarro, Saab Magalona, and Candy Gamos) form a sound that is somehow distinctly their own. We give them plus points for their lively shows. It's hard not to move along when Jim, Saab, and Candy are all dancing and jumping in front of you screaming, "Calling out the animal, the animal, inside of you!"
ADVERTISEMENT - CONTINUE READING BELOW
Follow them on Facebook and SoundCloud
5. Ivan Theory
It's very easy to fall in love with Ivan Theory's songs. There should be a saying somewhere that women can best be serenaded with jazz and the blues. If there is, then this band is right up that alley. Though they have a tendency to sound jazzy, some of their songs also contain elements of hybrid genres like ska, soul, pop, and rock. It's clear that the band loves to experiment but the centerpiece of their songs would have to be the wise and captivating lyrics. The proof is in their second EP, Caprice.
Follow them on Facebook and BandCamp
6. Shirebound and Busking
Shirebound and Busking's music speaks for many broken hearts out there. In this day and age where a lot of artists are scrambling to fill up the gaps and holes,we still need a man with only a guitar and honest words, nothing more, nothing less. While heartbreak is the usual theme of Iego Tan's (his real name) songs, a track called "Lloydy" represents his wit and good sense of humor.
Follow them on Facebook and SoundCloud
7. The Sun Manager
The Sun Manager (or officially TheSunManager), a.k.a. April Hernandez, released her self-titled debut EP in November 2014 to favorable feedback. Her music certainly has the potential to express the power of folk music to share the most intimate emotions and experiences. The lyrics invite us to see into her soul and witness her growth as an individual. In the process, she provides us with a little bit of wisdom: "It's in darkness that light shines bright."
ADVERTISEMENT - CONTINUE READING BELOW
Follow her on Facebook and her official website
8. Fools and Foes
It seems as though the local music scene never runs out of new goodies in the indie folk department. Fools and Foes takes the pop folk genre to a more clever level by giving room for more melancholic chords and more creative drum patterns. Their only song on the Internet, "Blindfolded" is a single off their upcoming EP, Underneath the Roots. It's a real, erm, bitch that we can't stream more of their songs, because Isabelle Romualdez's vocals will leave you wanting more-smooth with a catch on all the right notes bonding with the plucking from the guitars!
Follow them on Facebook and BandCamp
9. Ourselves the Elves
The band gets extra points for actually looking elvish. Mellow with just a hint of twee, their music benefits from Alyana Cabral's soothing vocals and sweet lyrics about sharing cheeseburgers. Be warned: You'll have a wicked case of LSS to the melody of the hook on "Shelter"...and it's only the first track from their EP from 2013! The Elves are coming out with new material this year, so better click play and catch up before these kids start going to "Outer Speys" with their music.
Follow them on Facebook and SoundCloud
10. Peryodiko
New year, new line-up! We really shouldn't put Vin Dancel on this list, but now that he's collaborating with his wife Kris (of Cambio and Duster fame), we're even more interested. The band is behind the catchy anthem (of the tired working class) "Bakasyon" and the track that should've been on everyone's playlist, "Ayoko Na Ng Drama." What will Peryodiko sound like with this new permutation? Oh, the possibilites!
ADVERTISEMENT - CONTINUE READING BELOW
Load More Stories