MOVIE REVIEW: Birdman or (The Unexpected Virtue of Ignorance)
A soaring, cinematic joyride from start to finish
(SPOT.ph) When we first see Riggan Thomson (Michael Keaton), the camera is momentarily at a standstill. He is bathed in sunlight, levitating above the ground in a lotus position. It's almost peaceful-until we hear the growling, almost grotesque voice in his head. This is where the calmness ends. For the rest of the two-hour running time, it's an electrifying rush through cramped theater corridors and the blindingly bright lights of Broadway.
Riggan is the deplorable but desperately beating heart of this biting showbiz satire, a washed-up actor best known for his blockbuster role in the fictional "Birdman" superhero franchise. His struggle to earn the respect and credibility he so fiercely craves leads him to star, write, and direct on a Broadway stage.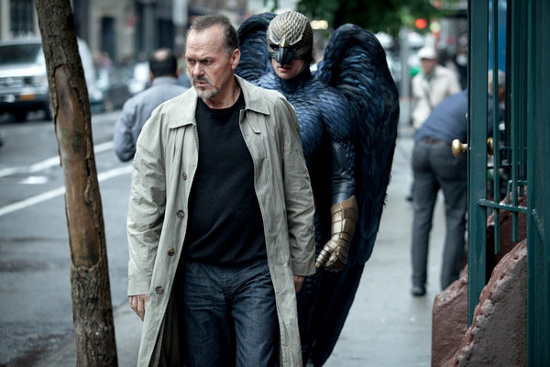 ADVERTISEMENT - CONTINUE READING BELOW
It's a poignant, tour-de-force performance from Keaton, who injects marvelous depth to a character who wants nothing but his former glory back. "You always confused being admired with being loved," he is told, and we watch with utter fascination as Keaton masterfully peels off the many layers that make his complex character. Riggan aches for relevance, but refuses to take part in this alien world of celebrities and social media. Whatever ambition he might have is overshadowed and consumed by self-loathing-the disembodied voice that taunts him when he's feeling vulnerable and often pushing him to the brink of mania.
Edward Norton also turns in a fantastic performance as the volatile Mike Shiner, who steps in just as the play's public rehearsals are about to begin. He's a preening and accomplished theater actor who feels most alive onstage. He is simultaneously the best part about Riggan's play, and the person poised to bring it all crashing down. Emma Stone, meanwhile, shines as Sam, Riggan's world-weary daughter who has demons of her own. She is the lone voice of reason in this mess, her pointed words like knives to the inflated male egos that surround her.
CONTINUE READING BELOW
Recommended Videos
ADVERTISEMENT - CONTINUE READING BELOW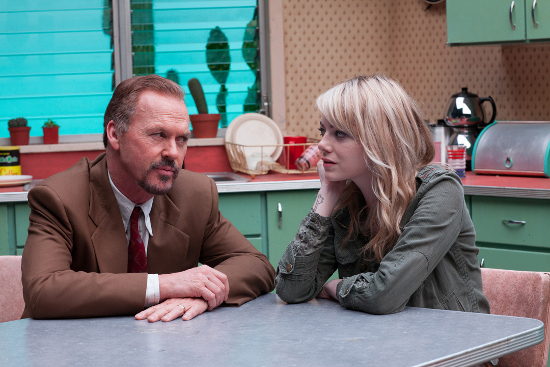 They oscillate among other supporting characters: Zach Galifianakis is noticeably tempered but still deftly funny as the producer who frantically tries to keep everything together, Naomi Watts as a hopeful Broadway debutant, and Amy Ryan as Riggan's ex-wife who gently coaxes a more human side to him.
Director Alejandro González Iñárritu renders his film in a triumphant act of showmanship. He teams up with cinematographer Emmanuel Lubezki to give the illusion that it was all filmed in one continuous take. The camera takes us through cramped hallways, swerving around corners, and into the bustling streets of New York. It flies out for dreamlike sequences, then uncomfortably closes in for intense conversations. The latter forces the impressive ensemble cast to up the ante in their performances, and none of them disappoint. The former, meanwhile, subjects the audience to a surreal marriage of reality and fantasy, with imagery that is not lost on the perceptive viewer.
ADVERTISEMENT - CONTINUE READING BELOW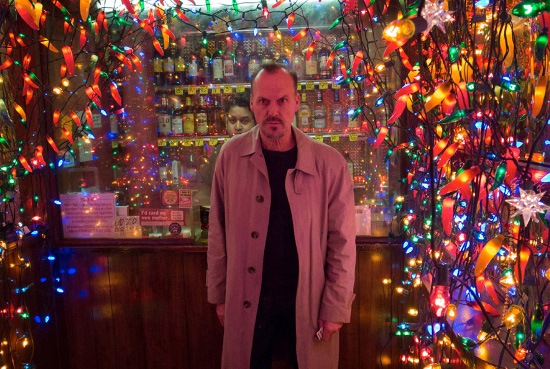 A restless and percussive score from Antonio Sanchez is a fitting accompaniment to the camera's visual twists and turns, propelling emotional scenes to even greater heights. The script-written by Iñárritu, Nicolas Giacobone, Alexander Dinelaris, and Armando Bo-meticulously creates a fully realized world, with clever pop culture references and snappy dialogue that is often laugh-out-loud funny yet unapologetically honest.
ADVERTISEMENT - CONTINUE READING BELOW
Birdman soars much higher than simply a bitingly self-aware tale on fame and Hollywood. At the crux of all its sharp wit and delirious grandeur are its universal themes of validating your existence, finding your place in this world, and leaving a mark on it.
RATING: 5 out of 5 spots
Birdman or (The Unexpected Virtue of Ignorance) is out in theaters January 28, exclusively at Ayala Cinemas. Photos courtesy of 20th Century Fox.
Share this story with your friends!
---
Help us make Spot.ph better!
Take the short survey
Load More Stories