(SPOT.ph) As far as spy thrillers, go, the James Bond films have long set the standard. Debates these days over who the best Bond was tend to focus on Sean Connery, the smooth and suave original, and the darker, more intense reboot version, played by Daniel Craig.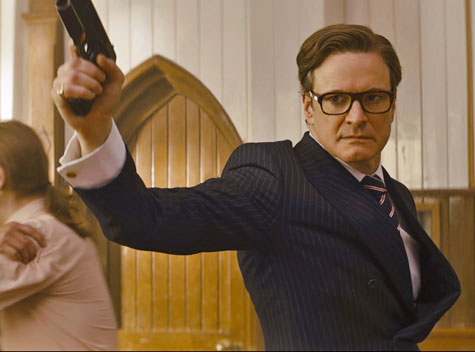 Harry Hart a.k.a. Galahad
ADVERTISEMENT - CONTINUE READING BELOW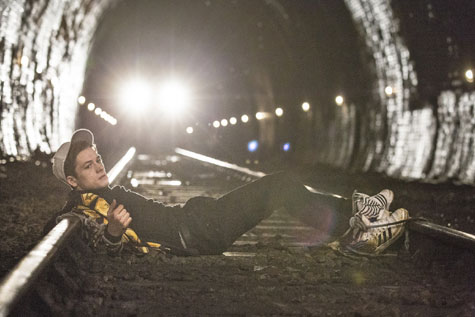 Eggsy, in a bit of a bind
But honestly, the most fun Bond films (with lots of girls, gadgets, cheeky humor, bad puns, and deliciously diabolical villains) were the ones with Roger Moore. If you'd agree to this premise, then Kingsman: The Secret Service, based on the comic book series The Secret Service, will be right up your alley. The opening scene of this British-American film is set in the late 1990s, and depicts a special forces operation led by Harry Hart, aka Galahad (Colin Firth) gone awry, leading to the death of his protégé. Fast forward to the present and the dead agent's son, Eggsy (Taron Egerton), is living an aimless life, getting into trouble with his mother's low-life boyfriend, stealing cars, and causing mayhem in the neighborhood pub. Enter Hart, who recruits Eggsy to become a trainee for an elite, secret secret (yes, two secrets) service team, now led by Arthur (Michael Caine).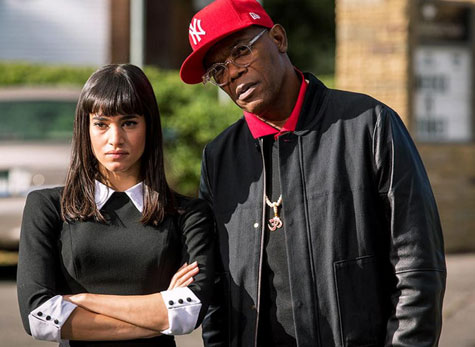 Richmond Valentine and his assistant, Gazelle, make for quite an evil tandem

The team's mission soon becomes clear: to stop Richmond Valentine (Samuel L. Jackson) from, what else, taking over the world. Jackson almost steals the show, playing an evil genius (part Steve Jobs, part Richard Branson, with a massive dose of hip-hop's Flavor Flav) with a plan to "save" the world from global warming. Jackson, one of those actors who seems to play the same character no matter the film, attempts something different by putting on a ridiculous lisp to go with his over-the-top persona. Does he get to say his trademark "motherfucker" in this film? No spoilers here, but he has got to be one of the most endearing and entertaining villains in recent memory. He's one charming motherfucker with a sexy sidekick, Gazelle (Sofia Boutella), a deadly assassin armed with bladed prosthetic legs, to boot.
ADVERTISEMENT - CONTINUE READING BELOW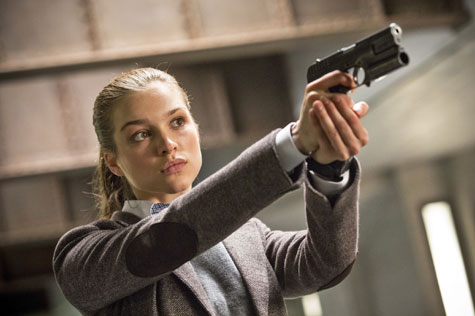 You won't know much about Roxy, but you'll like her anyway

In a nod to spy film tropes, the film's characters openly discuss the usual clichés in crucial scenes, but surprise, surprise, you won't be able to correctly guess what happens next most of the time. The film is marred slightly by rather amateurish green screen work in some scenes, but that shouldn't take away the fun of watching the movie. Don't bother poking holes in the plot, either. It's clever and fast-paced, and you'll be holding your breath as the Kingsman trainees go through a series of challenges overseen by the cool-as-ice operative Merlin (Mark Strong). One by one they drop out until only two recruits remain, Eggsy and the likeable Roxy (Sophie Cookson).
ADVERTISEMENT - CONTINUE READING BELOW
While catching your breath, there'll be a couple of good laughs, mostly from Jackson, but the other cast members also hold their own. Highlights to keep an eye out for include the standard "old guy kicking butt" scene (Firth, in the pub), Firth, again, whooping ass-and more-in a church, and the hilarious 1970s dance music that engages when Jackson operates his "death machine." Oh, and the Swedish princess...well, we really shouldn't say anything more.
RATING: •••• 4 out of 5 spots
Kingsman: The Secret Service opens in Manila on February 18
Share this story with your friends!
---
Help us make Spot.ph better!
Take the short survey
More Videos You Can Watch
Load More Stories