7 Movies Worth Watching This March
Mark your calendars for these release dates.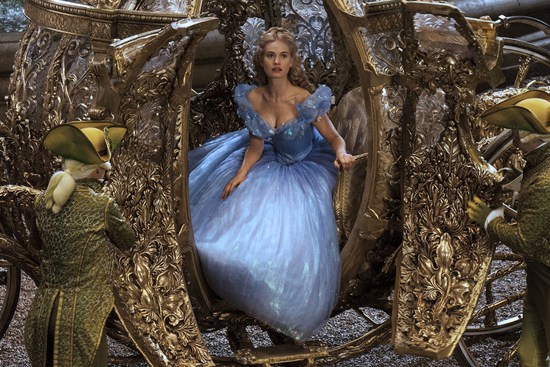 (SPOT.ph) From horror to action to fantasy, there's a movie perfect for any eager moviegoer this March. Pencil these release dates into your calendars, Spotters!
The Lazarus Effect
Release date: March 4
Medical researcher Frank (Mark Duplass) and his team have made a scientific breakthrough: they can revive the dead. When their study is shut down, his fiancee Zoe (Olivia Wilde) is killed in an attempt to recreate the experiment. Frank successfully revives her, but with scary consequences.
ADVERTISEMENT - CONTINUE READING BELOW
Serena
Release date: March 4
Jennifer Lawrence and Bradley Cooper are back together in a period film set in the U.S. Depression era. George (Cooper) and Serena (Lawrence) Pemberton are love-struck newlyweds who build a powerful timber empire, but their marriage falters when she uncovers his secret past.
Chappie
Release date: March 5
In the future, crime is patrolled by an elite robot force. When one police droid, Chappie (voiced by Sharlto Copley) is stolen and given new programming, he develops the ability to think and feel for himself. The authorities begin to see him as a threat to mankind. The movie also stars Hugh Jackman, Sigourney Weaver, and Dev Patel.
Cinderella
Release date: March 12
The magical Disney fairy tale comes to life in this live-action adaptation from director Kenneth Branagh. Lily James stars as the titular character, alongside Richard Madden, Cate Blanchett, and Helena Bonham Carter.
ADVERTISEMENT - CONTINUE READING BELOW
Run All Night
Release date: March 12
An aging hitman (Liam Neeson) takes on his former boss after his estranged son (Joel Kinnaman) becomes a mob target.
The Gunman
Release date: March 18
A former Special Forces soldier (Sean Penn) suffering from post-traumatic stress syndrome tries to reconnect with his long-time love, but before he can, he must go on the run across Europe to clear his name. The film also stars Idris Elba and Javier Bardem.
Insurgent
Release date: March 19
The Divergent series is back, and the story picks up right where the first film left off. Tris (Shailene Woodley) and Four (Theo James) are on the run from Jeanine (Kate Winslet). Along the way, they unravel the secrets of the past while trying to protect the future of their world.
ADVERTISEMENT - CONTINUE READING BELOW
Also read: 15 Movies We Can't Wait to Watch in 2015
Load More Stories