10 Feelings About Ed Sheeran's Concert in Manila
Are you watching tonight? Missing out on all the fun? We know how you feel.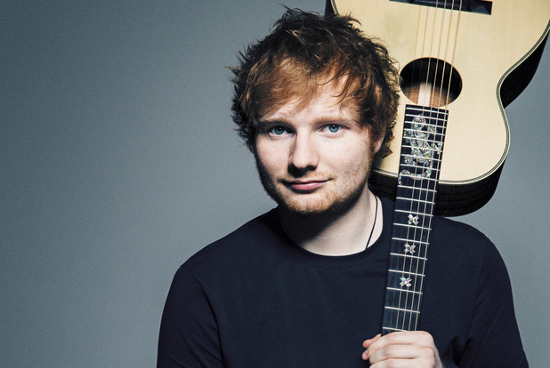 (SPOT.ph) For fans of British crooner Ed Sheeran, today could not have come any sooner. He landed on our shores yesterday to a throng of overeager fans hoping to catch a glimpse and take a photo. Whether you were lucky enough to score a ticket (they were sold out as early as November last year) or you'll sadly be stalking the concert hashtag tonight, we document all those feelings in GIFs.
1. Excitement
There's really no other way to put it. You'll be screaming "Aaaaaah," followed by a louder, more high-pitched "Aaaaahhhhhhhhh" all day.
2. Determined
You take this night more seriously than anyone. You've been waiting for this day since the moment you got ahold of your tickets. You've planned out every detail, from the route you'll taking on the way to the Arena to the fully charged camera that will document every precious moment he's on stage.
ADVERTISEMENT - CONTINUE READING BELOW
3. Annoyed
Who are all these "new" fans who got better seats than me? I was here first! I deserve those seats more!
4. Kilig
It's actually date night for you and your significant other, and you're hoping he sings that song about your relationship. (It's probably Thinking Out Loud, isn't it?)
5. Pain. Jealousy. More pain.
You're probably going to spend the rest of the night blasting his records on full volume while stalking the concert hashtag.
6. Indifference
Is he that guy who sang that one song on the radio? Meh.
7. Anger
How dare the tickets cost that much?! And why weren't there more tickets?! Why didn't he add another show like One Direction?!
8. Denial
Maybe if I distract myself tonight, I'll forget he's even here.
9. Amused
Look at all these hysterical Ed Sheeran fans. I didn't even know people cared about him that much.
ADVERTISEMENT - CONTINUE READING BELOW
10. Smug
I'm about to have the time of my life, and people don't know what they're missing.
CONTINUE READING BELOW
Recommended Videos
Share this story with your friends!
---
Help us make Spot.ph better!
Take the short survey
Load More Stories