10 Most Forgettable Boy Band Members
Because they deserve their time in the limelight, too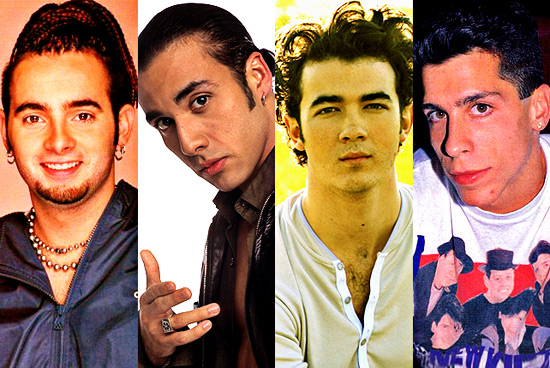 (SPOT.ph) There is always that one member in a boy band that most people forget. You know, the one who just usually happens to be standing at the leftmost, rightmost, or farthest side at performances or photo ops. Consider Liam Payne of One Direction-who you'll get to see (or will you?) in Manila with his more popular mates at their concert this weekend. Whenever you and your barkada talk about these guys, someone is always bound to say, "Ano nga yung pangalan nung isa?" Yes, yung isang yun has a name.
Also read:
Boy Bands and Girl Bands of the '90s: Where Are They Now?
Where Are They Now: Teen Shows Edition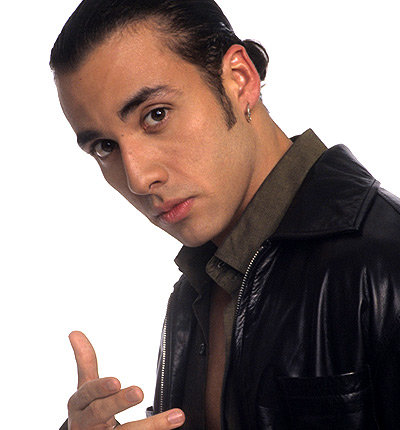 ADVERTISEMENT - CONTINUE READING BELOW
Howie Dorough of the Backstreet Boys
The main guy: Nick Carter
Why he's forgettable: We're not sure if it was because Howie D. was slightly shorter than everyone else, or the others just had more memorable looks and interesting voices (who can forget Nick's high-pitched tones). It always seemed like he just had a few lines in every song, poor guy.
Where he is now: Howie was most recently in the news for crashing a wedding in Melbourne. The father of two still lives in the US where he heads the Dorough Lupus Foundation, inspired by his sister Caroline who passed away from the disease in 1998. He's headed back to Manila with the rest of the boys for a concert this May.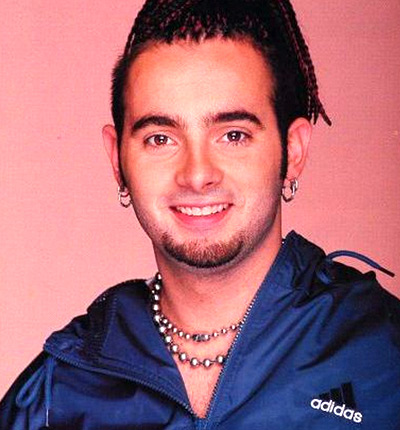 Chris Kirkpatrick of N'Sync
The main guy: Justin Timberlake
Why he's forgettable: Chris was mostly memorable for his dreadlocks, but put him onstage with JT and his remarkable "noodle" hair and you'll barely notice him-actually all the rest of them. Blame it on JT's hair.
ADVERTISEMENT - CONTINUE READING BELOW
Where he is now: Chris got married to his long-time girlfriend in 2013. His most notable project recently was his stint on Gone Country 2 where he composed one of the strongest songs in the competition. Chris didn't bag the record deal, though, and didn't pursue country music either.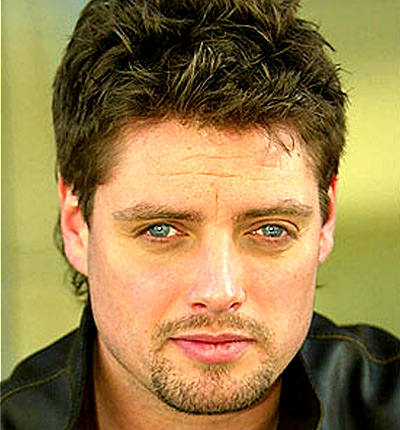 Keith Duffy of Boyzone
The main guys: Ronan Keating and Stephen Gately
Why he's forgettable: If you think about it, Ronan and Stephen's voices were so recognizable and memorable that they'd probably survive as a duo. #SorryNotSorry
Where he is now: Keith has appeared in a few TV programs and movies, but he is most known for his work in the British soap, Coronation Street. He's also played an active role in raising autism awareness, but it's his son Jay who has made the news as of late, for partying with fellow Irishman (and SPOT-approved sexy hunk) Jamie Dornan.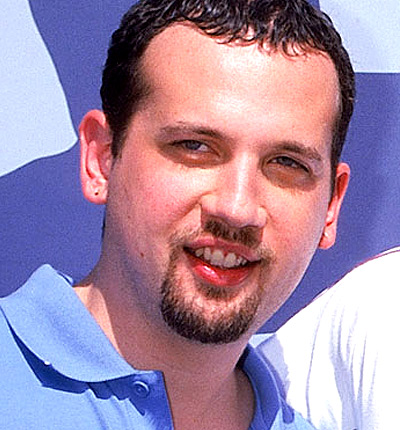 ADVERTISEMENT - CONTINUE READING BELOW
Justin Jeffre of 98 Degrees
The main guy: Nick Lachey
Why he's forgettable: We feel this guy just always got left out...because he was the less the attractive member of the group. Check out 98 Degrees' music video for "I Do (Cherish You)" and you'll understand what we mean. He always wore sunnies and kept his shirt on, while the rest of the boys showed off their beautiful faces and bods.
Where he is now: Justin pursued politics after 98 Degrees took a break. He even ran for mayor in 2005 for the city of Cincinnati, but didn't get elected to the post. Instead, he became an activist for various causes.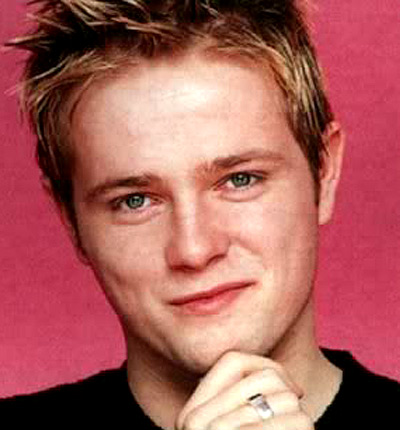 Nicky Byrne of Westlife
The main guy: Shane Filan
Why he's forgettable: Most people referred to him as the poor man's version of co-bandmate Brian McFadden. He's cute, too, but of course we all noticed Brian instead.
Where he is now: Aside from marrying his childhood sweetheart and being a dad to three kids, Nicky also ended up taking the second spot in Ireland's Sexiest Men of 2014 and became one of the contestants for Strictly Come Dancing Season 10.
ADVERTISEMENT - CONTINUE READING BELOW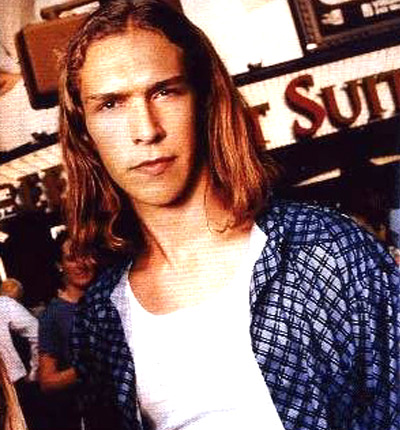 Isaac Hanson of Hanson
The main guy: Taylor Hanson
Why he's forgettable: Mmmm...no, we all forgot about Isaac as he sang and played music alongside his younger (and let's admit, just cuter) bros Zac and Taylor. We were more than happy when Isaac finally got rid of his long hair because we totally think it was preventing us from noticing him. However, we think that move was a little too late.
Where he is now: Isaac has been hospitalized twice (2003 and 2007) for thoracic outlet syndrome and pulmonary embolism. But no worries, because he's doing fine now. In 2014, he and his wife Nicole Dufresne, whom he married in 2006, welcomed their third child.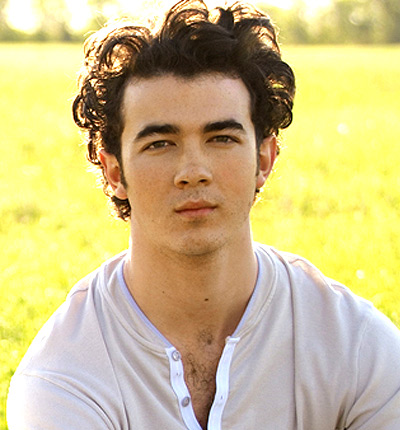 ADVERTISEMENT - CONTINUE READING BELOW
Kevin Jonas of The Jonas Brothers
The main guy: Joe Jonas...but then there's Nick who's looking hunkier these days which makes you wonder if he's been the main guy from the very start.
Why he's forgettable: Another case of kuya living in his younger bros' shadows. We really don't know if this is a trend.
Where he is now: Kevin is happily married to his wife Danielle and is a proud daddy to Alenna Rose. His most notable project after the band split was a reality show with his wife called Married to Jonas which aired on E! from 2012 to 2013.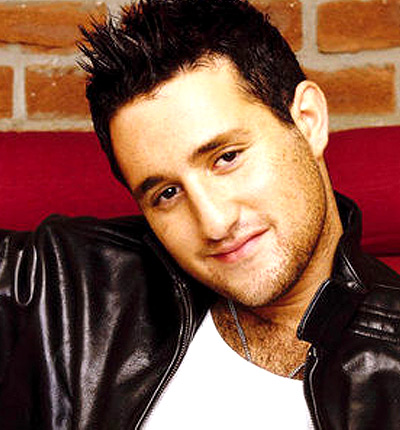 Antony Costa of Blue
The main guy: Lee Ryan
Why he's forgettable: Remember that guy who was always at the back during Blue's walking scenes in music videos? Yeah, that's Antony.
Where he is now: Antony, a dad to two kids, is engaged to his babies' momma Rosanna Jasmin. He also released a single which made it to the top 20 in the UK Singles Chart upon its release in February 2006. Just last year, Antony filed for bankruptcy after deciding to wipe his slate clean and focus on the needs of his family.
ADVERTISEMENT - CONTINUE READING BELOW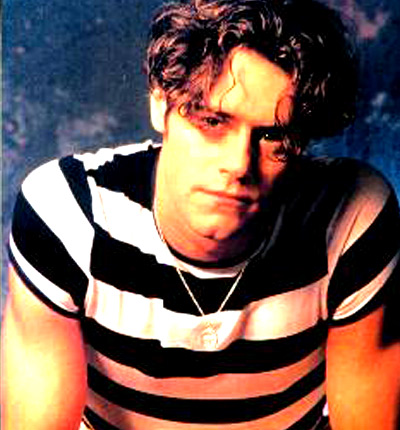 Howard Donald of Take That
The main guys: Gary Barlow and Robbie Williams
Why he's forgettable: We know we shouldn't compare, but watch videos of Take That's performances on YouTube and you'd see how Howard tends to sink into the background. Maybe it's not how he looks or sings...perhaps there's just something wrong with our eyes?
Where he is now: Howard served as one of the judges on Got to Dance in Germany and also got hitched in a secret two-day ceremony in January, where former band mates Gary Barlow, Mark Owen, and Jason Orange were in attendance.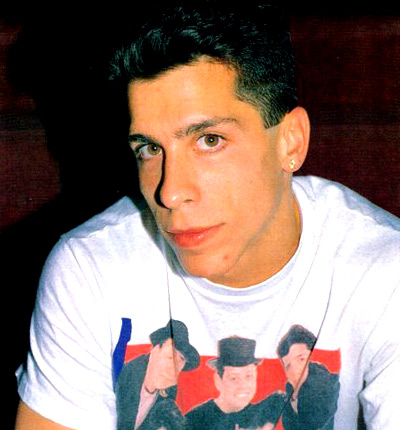 ADVERTISEMENT - CONTINUE READING BELOW
Danny Wood of New Kids on the Block
The main guy: Jordan Knight
Why he's forgettable: Yes there was also Jordan Knight's brother, Jonathan, but Danny is often set aside in favor of the more, shall we say, handsome members of the group. Few probably know that he choroegraphed most of their dance moves, and that he briefly dated Halle Berry.
Where he is now: Danny started his own music label, released some albums, and tried a bit of acting when the group broke up in the 1990s. The father of four joined the rest of NKOTB in 2008 and again in 2013 for their reunion tours. Nowadays, Danny is busy fundraising for breast cancer research and being a strength trainer.
Also read:
Boy Bands and Girl Bands of the '90s: Where Are They Now?
Where Are They Now: Teen Shows Edition
Load More Stories