MOVIE REVIEW: The SpongeBob Movie: Sponge Out of Water
A purely entertaining watch
(SPOT.ph) What is this movie about? SpongeBob. That's it. That's all you need to know. Sure, there's that plot about the recipe of the Krabby Patty disappearing...but really, this is about things happening for no other reason than to make people laugh. And laugh you will.
Whether or not you're a fan of the series, The SpongeBob Movie: Sponge Out of Water will take your hand and lead you to the land of giggling fits. There are great puns and wordplay in the script (we're not sure if children under eight will get these jokes, but whatever: colors!), and the animation is spot-on, particularly in a trippy time-travel sequence. Transitioning to 3D and live action towards the end, where Antonio Banderas is the King of Campy Acting in a good way, doesn't feel awkward...but they really thought about marketing toys very well, we must say.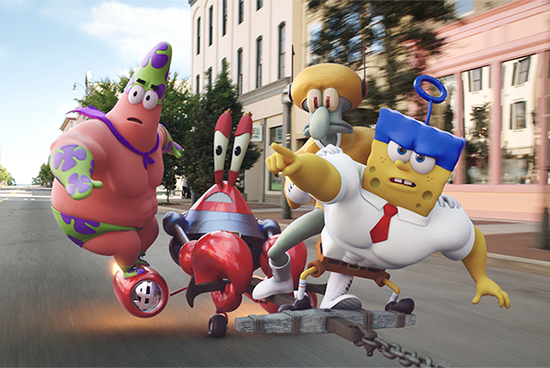 ADVERTISEMENT - CONTINUE READING BELOW
Instant toys!
The movie is really simple and it's jacked with things that don't really make sense-much like the series. There's a nod to Douglas Adams and a couple of other things (again, we're not sure if the children will get those references), but you can leave your brain at the door. We're serious about that, because you're about to watch 90+ minutes of craziness. Whatever is happening in the movie makes less sense than Lost.
If you insist on pondering about the philosophy of Mr. SquarePants, good luck. It can get very deep, especially if you wonder about the benefits of teamwork and whether or not anyone really fails or succeeds as a team. Is it good to live life as a SpongeBob, with cotton candy for brains, believing in the best in people? Can you really apply the 2D kindness in his heart to a 3D world without the Mr. Krabs of reality bleeding you dry?
ADVERTISEMENT - CONTINUE READING BELOW
We urge you not to take this route. This is an immeasurably fun movie to see, for when you just don't want to think about anything and be really stupid. There's a starfish and a sponge talking to a foot. Why bother reading too much into it? Just enjoy it!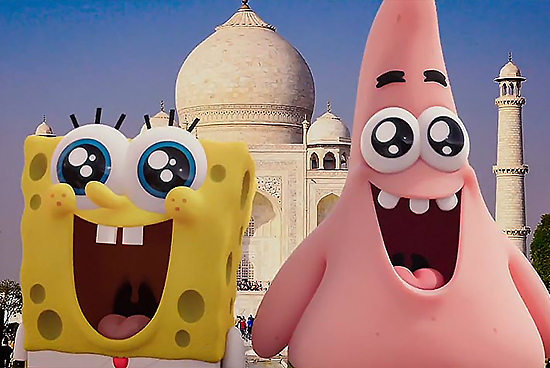 ADVERTISEMENT - CONTINUE READING BELOW
This is the only acceptable face to have in the theater while watching this movie
RATING: 4 out of 5 spots
The SpongeBob Movie: Sponge Out of Water opens in theaters on April 4
CONTINUE READING BELOW
Recommended Videos
Share this story with your friends!
---
Help us make Spot.ph better!
Take the short survey
Load More Stories