10 More Pinoy Sex Movies You Shouldn't Watch During Holy Week
Save your soul and don't add these films to your must-see list.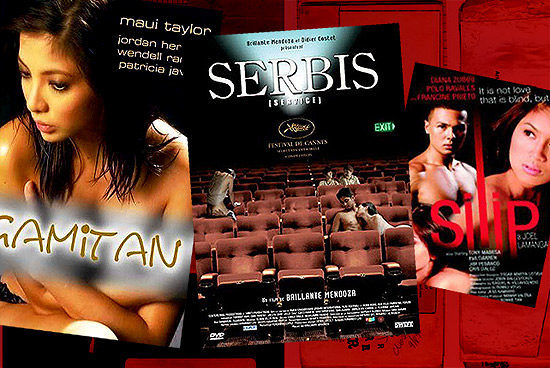 (SPOT.ph) Other than going on a trip, a long vacation also means catching up on all those movies you've been meaning to see...except the sex-related ones. So we thought we'd help you stay on the path to righteousness by listing some Pinoy movies that you should definitely avoid this Holy Week. We've already warned you before, but it turns out there are a lot of sinful movies out there. We're just looking out for you, dear reader.
Also read:
SPOT.ph's Top 50 Pinoy Sex Films You Shouldn't Watch During Holy Week
10 Ridiculous Pinoy X-Rated Movie Titles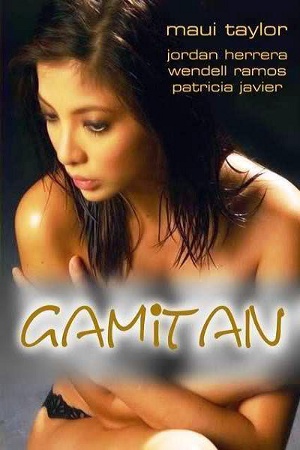 Gamitan (2002)
Starring: Maui Taylor, Wendell Ramos, Patricia Javier
Directed by: Quark Henares
An innocent college freshman's (Maui Taylor) tryst with the campus basketball star (Wendell Ramos) ends badly when she finds out he only slept with her as a bet. Devastated, she decides to seek revenge with...more sex. Needless to say, things get out of hand.
ADVERTISEMENT - CONTINUE READING BELOW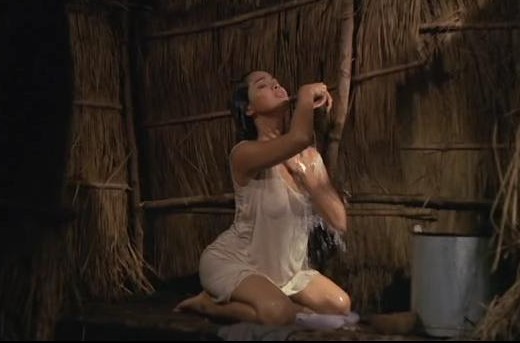 CONTINUE READING BELOW
Recommended Videos
Silip (2007)
Starring: Diana Zubiri, Francine Prieto, Polo Ravales
Directed by: Joel Lamangan
A waitress (Diana Zubiri) is swept off her feet by a charming businessman (Polo Ravales), and he takes her to live with him in a remote farm. When he leaves for a business trip, she gets (really) close to a woman named Celia (Francine Prieto).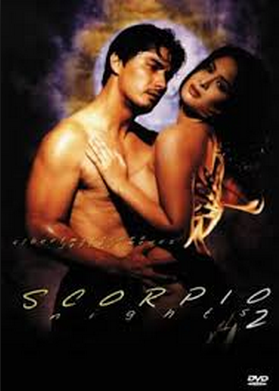 ADVERTISEMENT - CONTINUE READING BELOW
Scorpio Nights 2 (1999)
Starring: Joyce Jimenez, Albert Martinez
Directed by: Erik Matti
Andrew (Albert Martinez) is a young Physics professor whose ordered existence is disrupted by a sexually adventurous student (Joyce Jimenez). When he gives in to temptation, things get very complicated. Its plot is unrelated to the 1985 film directed by Peque Gallaga, with the latter dealing more with voyeurism.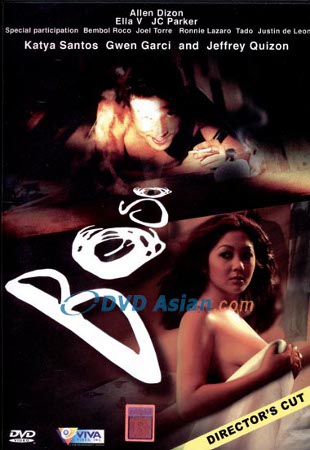 Boso (2005)
Starring: Katya Santos, Jeffrey Quizon, Gwen Garci
Directed by: Jon Red
Jeffrey Quizon plays a caretaker at a boarding residence that is home to a roster of colorful characters (including a Born Again couple addicted to porn movies). He becomes privy to their intimate secrets through holes he has carved in the ceiling. Then everything changes when he develops an obsession over a newlywed woman (Katya Santos).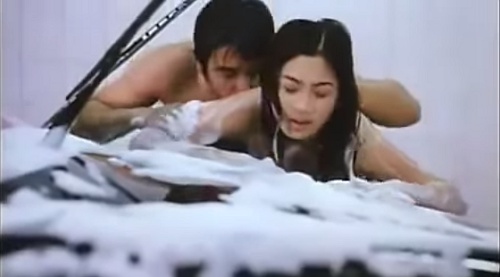 ADVERTISEMENT - CONTINUE READING BELOW
Liberated (2003)
Starring: Diana Zubiri, Francine Prieto, Christian Vasquez
Directed by: Mac C. Alejandre
Pauline (Diana Zubiri) and Trixie (Francine Prieto) play unlikely friends who are opposites: the former is sexually liberated, while the latter is more conservative. Pauline enters into a steamy affair with Trixie's boyfriend, which-of course-has tragic consequences. It also has a 2004 sequel that features the same cast.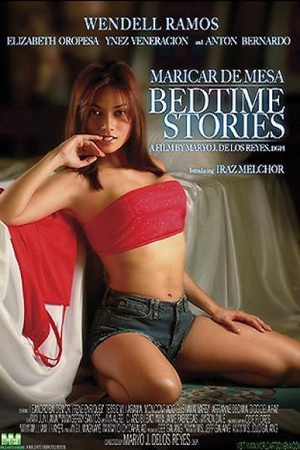 Bedtime Stories (2002)
Starring: Maricar de Mesa, Wendell Ramos
Directed by: Maryo J. De los Reyes
Think of this sex movie as a trilogy of sorts, where each story tackles the desires of three different women (all played by Maricar de Mesa). And when we say "desires," this film goes all out to depict them (like necrophilia, for one).
Live Show (2000)
Starring: Paolo Rivero, Klaudia Koronel, Ana Capri
Directed by: Jose Javier Reyes
This movie revolves around participants of live sex acts, more popularly known as toro. While it has more than its fair share of sex scenes, it's largely a drama that depicts the characters' lives outside of their performances.
ADVERTISEMENT - CONTINUE READING BELOW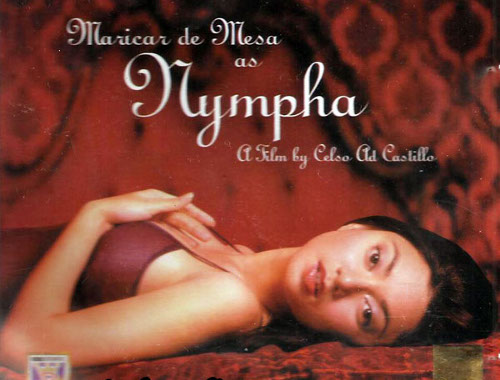 Nympha (2003)
Starring: Maricar de Mesa, Gloria Diaz, Antonio Aquitania
Directed by: Celso Ad. Castillo
Not to be confused with the 1971 (directed by Castillo) and 1980 (directed by Joey Gosiengfiao) sex films of the same name, this movie revolves around a nymphomaniac aptly named Nympha. As an infant, she was adopted by a deeply religious and conservative spinster (Gloria Diaz) who forbids her from leaving the house except to attend mass. Prayers are obviously no match for her sexual appetite. The twist (which we won't spoil) is slightly modified from the 1971 film.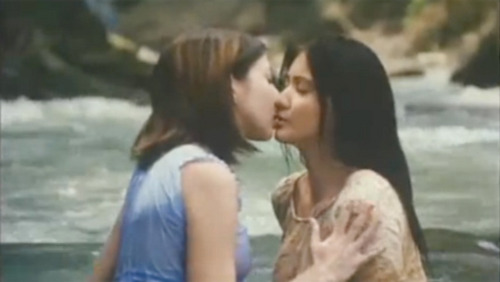 ADVERTISEMENT - CONTINUE READING BELOW
Hibla (2002)
Starring: Rica Peralejo, Maui Taylor
Directed by: Yam Laranas
Isabel (Rica Peralejo) and Clara (Maui Taylor) are two childhood friends who reunite after years of being separated, only to find out that they're very different people. Polar opposites, even. The arrival of Isabel's boyfriend complicates matters, tangling everyone in a web of...well, sex.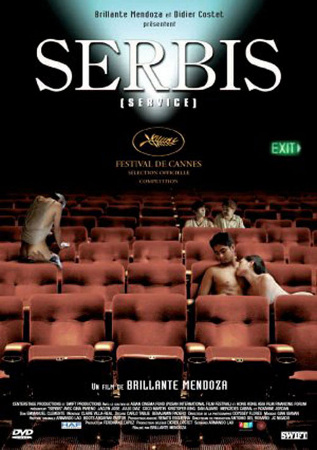 Serbis (2008)
Starring: Gina Pareño, Jaclyn Jose, Coco Martin
Directed by: Brillante Mendoza
A rural family (headed by Gina Pareño) runs a prostitution service in an old, dilapidated theater that also screens dated porn films. The building, with all its sweat and lust, also serves as their home. Amid all the porn, unwanted pregnancies, and incestuous plots, another business has secretly emerged within the theater: a den that provides serbis boys or male prostitutes to gay patrons (for a price).
Also read:
SPOT.ph's Top 50 Pinoy Sex Films You Shouldn't Watch During Holy Week
ADVERTISEMENT - CONTINUE READING BELOW
---
Help us make Spot.ph better!
Take the short survey
Load More Stories