Solenn Heussaff and Iya Villania Just Made Dubsmash Even More Fun than It Already is
This may have the makings of a viral hit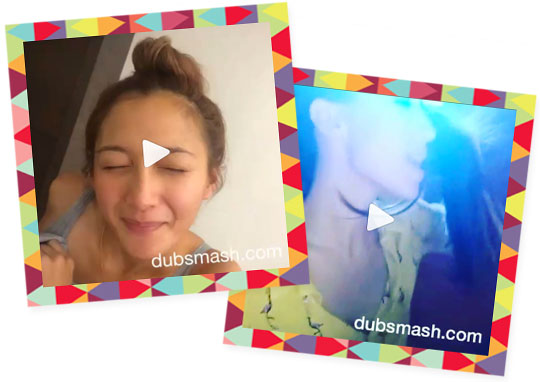 It couldn't be more apparent that lip-syncing is at its most popular right now, from Jimmy Fallon's lip sync battles on The Tonight Show to LL Cool J's celeb-heavy series on Spike TV. No wonder it didn't take long for Pinoys to join in on the fun, courtesy of Dubsmash—a new app that allows you to record short videos of yourself lip-syncing to audio clips.



ADVERTISEMENT - CONTINUE READING BELOW

Among all Dubsmash users, however, the celebrities are the ones having the most fun. Take Solenn Heussaff and Iya Villania, for example. The Kapuso stars recently invented a little game called #NonStopDubsmash, and it may have all the makings of a viral hit.

Watch how it works. Solenn challenged Iya to respond to her Dubsmash rendition of Rihanna's "Don't Stop the Music" using the word "play."


Iya, meanwhile, responded with Taylor Swift's "Shake It Off" and nominated Lauren Young, Joyce Pring, and Bogart the Explorer to continue the chain using the word "shake." See how this works? #NonStopDubsmash is the Internet's answer to the never-ending song game.



In return, Lauren Young answered with Florence and The Machine's "Shake It Out"...


Joyce took on the challenge with Rihanna's "Half of Me"...



And Bogart fulfilled his end of the bargain by doing Katy Perry's "Waking Up in Vegas". They, too, encouraged their Instagram followers to continue the chain.

ADVERTISEMENT - CONTINUE READING BELOW





We're not sure who's turn it is at this point, but netizens have since started their own chains. It has even made celebrities out of regular folks, like booty-shaking connosiour @chrischandiaz...



And @jyaaaap, who is obviously an M2M fan.



The point is no one's really stopping you from having more fun with this thing. We'll be looking forward to more #NonStopDubsmash posts on social media!
Recommended Videos
Load More Stories