10 Hot Clubs You Need to Check Out Now
Party the night away in the hottest venues for drinking and dancing in the metro.
(SPOT.ph) A new year means a fresh round of celebrations. Our guess is, you're probably already planning where to go and who to party with each weekend. You have your tried and tested favorites, but in case you're thinking of trying out something different, there are plenty of options across the metro you should check out.
With the growing number of night spots, whether for low-key or party-all-night types, you're sure to find a place that will suit your taste. Some gastropubs also take on a more club-like vibe come midnight and are becoming popular alternatives to the usual hangouts.
Here are the 10 clubs to check out right now.
This list is not ranked.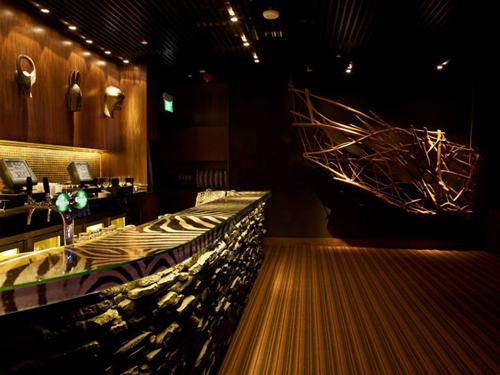 Pangaea
City of Dreams Manila, Asean Avenue corner Roxas Boulevard, Entertainment City, Parañaque City
Operating hours: 10 p.m. to 5 a.m.
pangaeamanila.com
The Vibe: After a sunset session in the Manila Bay area, consider passing by Pangaea in the newest casino resort in the metro, City of Dreams. Pangaea is a franchise of an international nightclub that has become a favorite party spot in New York, London, and Miami. The elegant interiors gives the place a more sophisticated feel. It's the first of the two clubs set to open in City of Dreams.
What to Wear: Keep it elegant and classy. Girls, put on your dresses, and guys, stick to your long-sleeved shirts.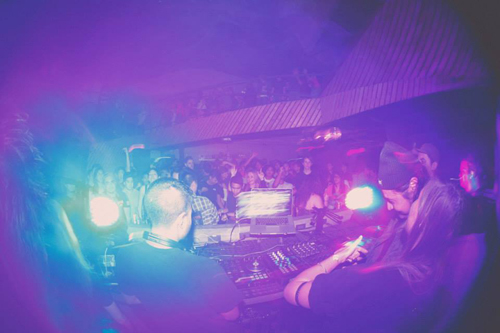 Black Market
Warehouse 5, La Fuerza Compound 2, Sabio Street, Makati City
Operating hours: 9 p.m. to 6 a.m.
blackmarketmnl.tumblr.com
ADVERTISEMENT - CONTINUE READING BELOW
The Vibe: You'd be surprised to find this sort of underground club along the side streets of Pasong Tamo. It's a warehouse-turned-club, designed with graffiti wall art and minimal fixtures. The one-of-a-kind interiors and music makes Black Market stand out among other clubs. You can also take a side trip to Finders Keepers, a speakeasy serving good cocktails.
What to Wear: Street style. The crowd isn't going to judge.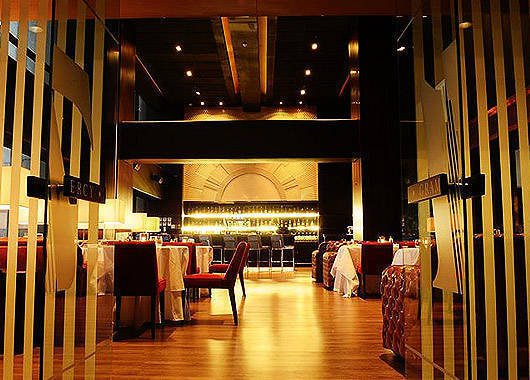 71 Gramercy
71/F Gramercy Residences, Century City, Kalayaan Avenue corner Salamanca Street, Makati City
Operating hours: 6 p.m. to 4 a.m.
71gramercy.com
The Vibe: You'll feel like you're on top of the world at this club located in the penthouse of the highest building in the city. Good company and good friends surely go well with the view. Choose to be seated by the open balcony outside or by the dance floor inside. It has a fancy lounge feel that will make you want to just hang out the whole night and catch up with friends, but once the DJs play your favorite tunes, feel free to get up and dance.
What to Wear: Dress to impress! You might just bump into some celebrities.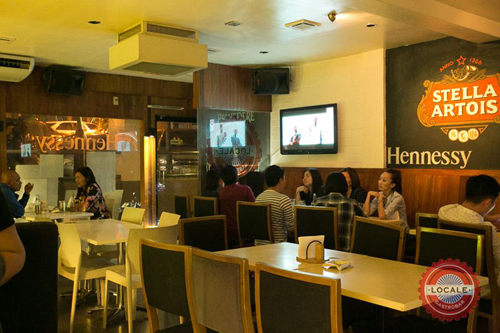 Locale Gastrobar
City Golf Compound, Julia Vargas Avenue, Ortigas Center, Pasig City
Operating hours: 4 p.m. to 4 a.m.
The Vibe: Dinner before drinks is definitely a good idea. Locale serves a variety of comfort food to make sure you have enough fuel for the night. It's a laid-back restaurant at first but once they turn off the lights, you know it's time for some music and all-night dancing.
ADVERTISEMENT - CONTINUE READING BELOW
What to Wear: You can stick to your favorite casuals, but there's also no harm in dressing up.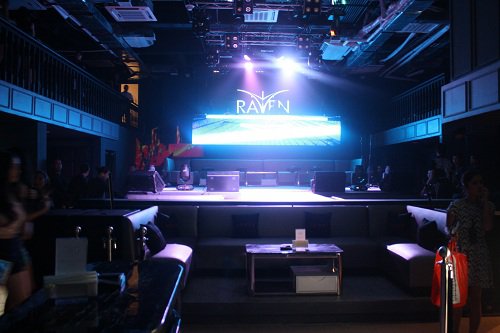 Raven Boutique Club
The Penthouse, W Fifth Avenue Building, Bonifacio Global City
Operating hours: 10 p.m to 4 a.m. 
ravenmanila.com
The Vibe: A grand staircase welcomes you when you get to Raven. Similar to other clubs, it has a VIP area on the top floor overlooking the dance area and coach seating along the walls which could accommodate bigger groups. For the ladies, don't miss the runway-like stage if you're feeling extra brave.
What to Wear: Something fashionable and trendy, but nothing too fancy.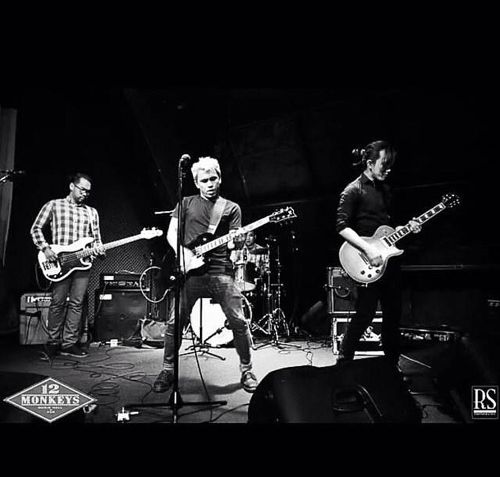 12 Monkeys Music Hall and Pub
5/F Century City Mall, Kalayaan Avenue, Makati City
Operating hours: 5 p.m. to 4 a.m.
The Vibe: Live music and good food are the perfect fit for a special occasion. You might just be surprised by the variety of bands they invite to play. From hip-hop to indie, electronica to pop, expect different genres at 12 Monkeys. And who says you can't dance to live music?
What to Wear: Anything that suits your mood, or something to fit the music for the night.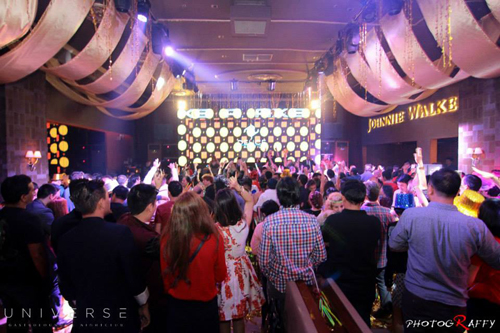 Universe Gastrolounge and Nightclub
2/F Newport Mall, Resorts World Manila, Newport Boulevard, Newport City, Pasay City
Operating hours: 11 a.m. onwards
The Vibe: While Resorts World is well-known for being home to Republiq, its latest must-see is Universe, a club and gastro lounge. It is the newly renovated Opus, made larger. Unlike other gastro pubs, Universe has a restaurant with a nightclub right beside it, giving you the best of both worlds. So after enjoying your meal, you can get your fill of drinking and dancing for the rest of the night.
ADVERTISEMENT - CONTINUE READING BELOW
What to Wear: Even if it doubles as a gastro lounge and night club, wear something more appropriate for the latter.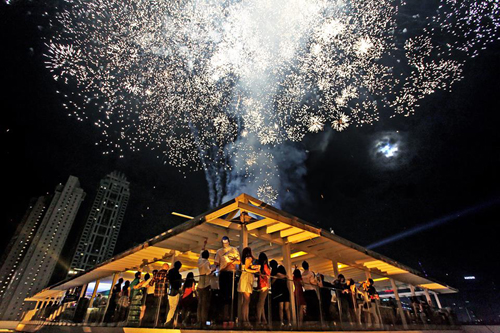 Skye
Roofdeck, W High Street Building, 28th Street corner 11th Avenue, Bonifacio Global City
Operating hours: 5:30 p.m. to 3 a.m.
skye.ph
The Vibe: The best part about Skye is its ambiance. The whole place is open, making you feel as though you're throwing a fancy party on your rooftop. Choose to dance the night away or sit back and relax with the barkada. The music is usually neither too loud nor the place too crowded, perfect for those who prefer a chill night out.
What to Wear: Be dressy and trendy. It gets chilly at night so you may want to bring a cover up.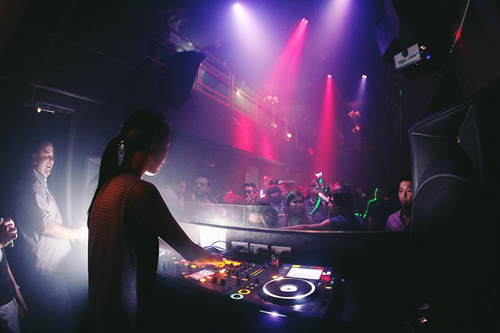 Time in Manila
7840 Makati Avenue, Makati City
Operating hours: 11 p.m. to 6 a.m.
The Vibe: If you think BGC is too mainstream, check out Time in Manila, otherwise known as Time. The place may be small but that doesn't mean it's no fun. Music is geared towards underground house and techno music. It also features a second floor and a third floor open area. If you want to party all night long but hate the crowd, you might want to check it out.
What to Wear: Anything you're comfortable enough in, so you can dance the night away.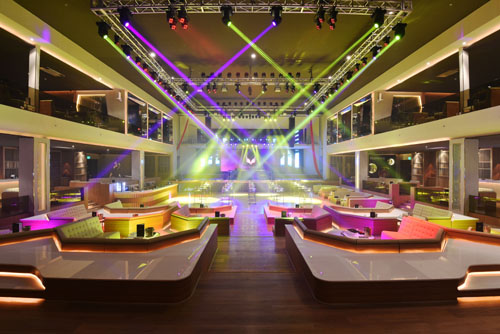 Valkyrie
The Palace, 9th Avenue corner 36th Street, Uptown Bonifacio, Bonifacio Global City
Operating hours: 10 p.m. to 4 a.m.
The Vibe: Valkyrie is the biggest and possibly the most talked about club in the country­. It has a huge stage screen, confetti machines, and onstage performances. If you want to celebrate and are willing to shell out, this is your best bet.
ADVERTISEMENT - CONTINUE READING BELOW
What to Wear: Look for the best night out outfit in your closet and put them on.
Extra options for those who want more clubbing choices: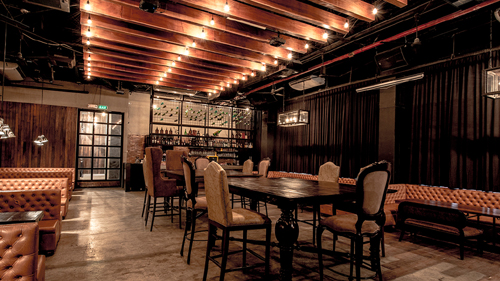 URBN Bar and Kitchen
3/F Fort Pointe II Building, The Fort Strip, 28th Street, Bonifacio Global City
Operating hours: 6 p.m to 2 a.m. (Monday and Tuesday), 6 p.m. to 4 a.m. (Wednesday to Saturday), and 6 p.m. to 12 a.m. (Sunday)
urbnbarandkitchen.com
The Vibe: When the night is still young, expect to see couples and groups of friends having intimate dinner dates because as much as URBN is known for partying, they serve sumptuous meals as well. Its chic interiors and soft couches give a relaxed, lounge-y vibe that will allow you to have enough rest so you can party the night away once the DJs start spinning.
What to Wear: Nothing too tight because you're bound to feel stuffed after dinner. Put on flowy dresses and heels, or trousers and closed shoes. Jeans and sneakers are acceptable, but it's always best to dress to impress!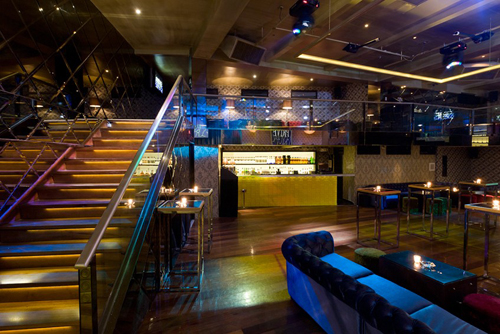 Prive Luxury Club
The Fort Strip, 7th corner 28th Street, Bonifacio Global City
Operating hours: 10 p.m. to 4 a.m.
priveluxuryclub.com
The Vibe: The Victorian-inspired interiors at Prive give off a very luxurious, but not over-the-top feel. The exquisite ambiance calls for a memorable night out with friends, whether you're chilling at the bar and lounge, or decide to dance the night away on the dance floor.
What to Wear: Smart casual is the way to go. Prive follows a strict dress code, and you wouldn't want to be banned from entering for wearing inappropriate clothes (i.e. sando, flip-flops, loose clothes). For men, ditch the board shorts and opt for jeans or slacks. For women, stick to your flashy dress and heels.
ADVERTISEMENT - CONTINUE READING BELOW


Photos from the establishments' official websites and Facebook pages
Load More Stories