10 Gigs and Parties to Go to This Week: September 21 to 27
This week's must-see gigs, parties, events.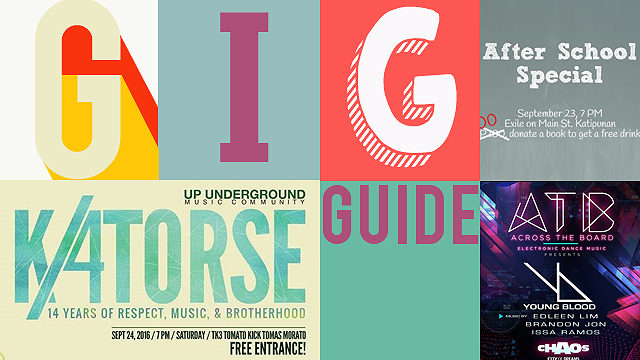 Wednesday, September 21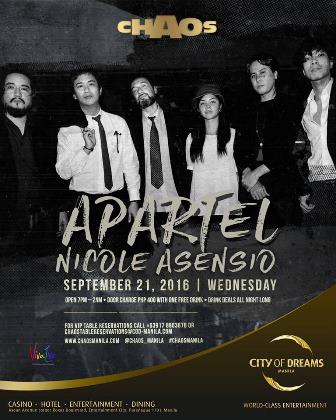 Why you should go: Get chaotic with live bands at Chaos every Wednesday! This week, they have Apartel and Nicole Asensio, who will surely liven up the stage.
Other details: Be there by 11 p.m. Door charge P400, inclusive of one free drink. For inquiries, contact 0917-886-3678.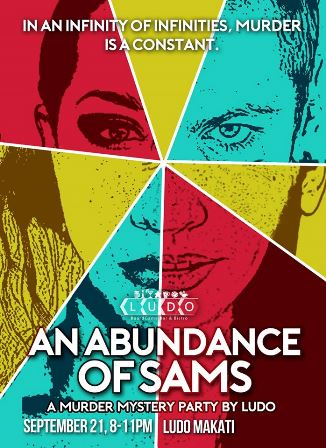 Why you should go: Get ready for an evening of solving a mystery and dressing up at Ludo's Murder Mystery Party this September! Play as one of the characters in the story and try to find as many clues as you can to unmask the killer among you. This is one party you'll surely never forget.
Other details: Event starts 8 p.m. Registration fee P500, inclusive of a meal and bottomless iced tea.
Thursday, September 22

Why you should go: Classics vs Rock is on its second year, and the Manila Symphony Orchestra has a new lineup of throwback symphonies going up against the Kings, the Queens, and loyal servants of Pop and Rock. Featuring Wolfgang, Ludwig, Antonio, MJ, Freddie, and a 'secret' mashup, and more, with a Filipino guitarist Kakoy Legaspi who will debut his arrangement talents with the MSO.
Other details: Doors open 6:30 p.m. Tickets range from P300 to P700. E-mail concerts@ayalamuseum.org for ticket payment instructions.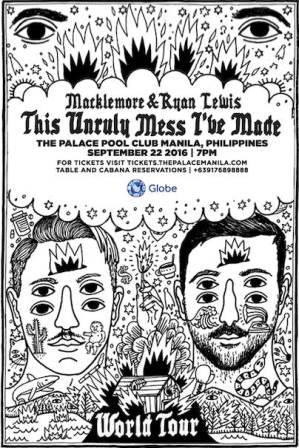 Why you should go: One of the hottest duos is back in town! Catch Macklemore & Ryan Lewis perform love once again! One night only at The Palace Pool Club this Thursday.
Other details: Gates open 7 p.m. Tickets are available online. For table reservations, contact 0917-689-8888.
Friday, September 23

Why you should go: Pogi Guitar Productions, in association with Bookbed, Every Teacher a Reader, and Exile on Main Street Katipunan, celebrates Teachers' Month with After School Special, an art fest, open mic, quiz night, and book drive! The night features performances from teachers!
Other details: Event starts 7 p.m. Tickets go for P100. Donate a book when you enter and you get a free drink! For ticket inquiries, contact 0917-876-0525.

Why you should go: DJ Lukey and Jelacee together make up the London based production and DJ unit Stooki Sound, blending their musical backgrounds in UK Bass, Hip-Hop and Trap to create their unique sound. Catch them perform live at Black Market this weekend!
Other details: Party starts 10 p.m. Door charge P1,200.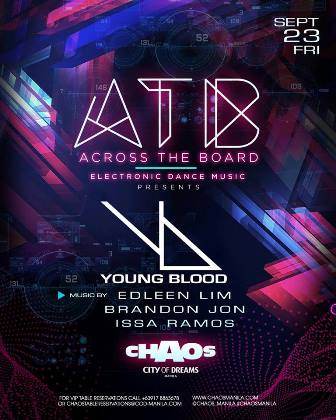 Why you should go: A massive college party is happening in Chaos this Friday! All the beats, across the board this weekend, with EDM anthems and house music featuring Young Blood's very own Edleen Lim, Brandon Jon, and Issa Ramos.
ADVERTISEMENT - CONTINUE READING BELOW
Other details: Be there by 11 p.m. For VIP table reservations, contact 0917-381-3398 or e-mail ChaosTableReservations@cod-manila.com.
Saturday, September 24

Why you should go: An anniversary concert featuring performances by Ang Bandang Shirley, Maya's Anklet, Shirebound and Busking, Sound Architects, Extrapolation, With Fingers Crossed, Sour Cheeks, Pillow Talk, Tard, Capacities, Pepe, and The Loan Sharks.
Other details: Show starts 7 p.m. Entrance is free!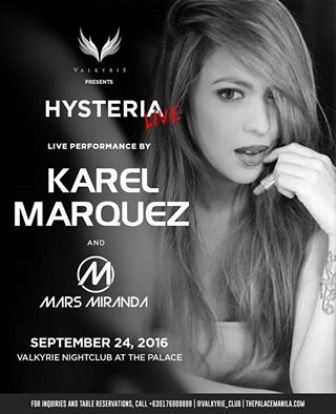 Why you should go: Hysteria LIVE brings together the country's best djs with the very finest in live OPM acts! This month watch as Karel Marquez performs with Mars Miranda at Valkyrie Nightclub this Saturday!
Other details: Be there by 9 p.m. For inquiries and reservations, call 0917-680-8888.
Tuesday, September 27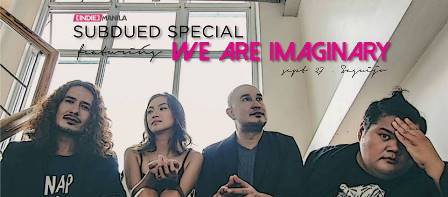 Why you should go: For the second edition of Subdued Special, they invited We Are Imaginary! Catch the band perform a rare stripped down set this Tuesday, also featuring performances by Rich Caramat, Mic-Mic Manalo of Farewell Fair Weather, and Isabelle Romualdez of Fools and Foes!
Other details: Doors open 8 p.m. P200 door fee, comes with a free bottle of beer!
Load More Stories