Does Cristine Reyes deserve to be FHM's Sexiest Woman in the World?
Excitement mounted as everyone waited for Cristine Reyes to come out on stage. How did the audience receive the woman on top? See for yourself.
FHM's 100 Sexiest Women of the World victory party was held last July 9, Thursday, and turned the World Trade Center into an FHM university teeming with sizzling celebrities.   The party had the most number of performances from celebrities who made it to the list:   Bangs Garcia (Number 11), Iwa Moto (Number 6), Pauleen Luna (Number 10), Paw Diaz (Number 68), July cover girl Aubrey Miles (Number 65), and Carlene Aguilar (Number 20), with Jaymee Joaquin doing the hosting duties.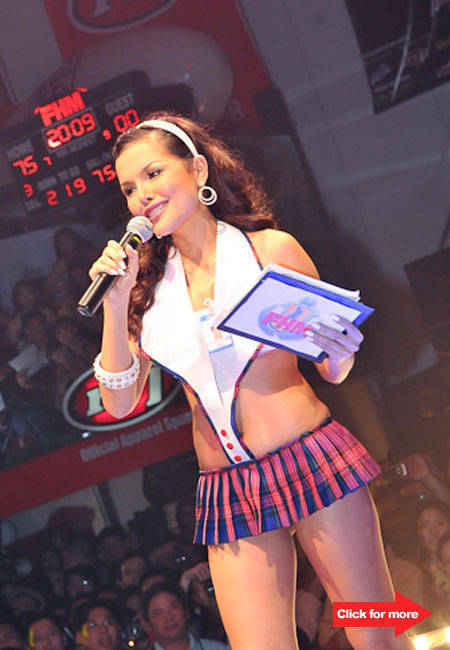 Host Jaymee Joaquin welcomes everyone to the FHM University.
Actress Cristine Reyes, who first posed for the magazine cover in August of 2007, bested 99 other contenders for the top spot.
To view videos from the party, click on the following links:
Jaymee Joaquin the FHM University Student Committee Head
Cristine Reyes is FHM's Sexiest Woman in the World
Dodie Legaspi. Videos from pep.ph.

Load More Stories