On the Spot: Cherie Gil
Take a fascinating Master Class in life and living it up with the country's top contrabida diva.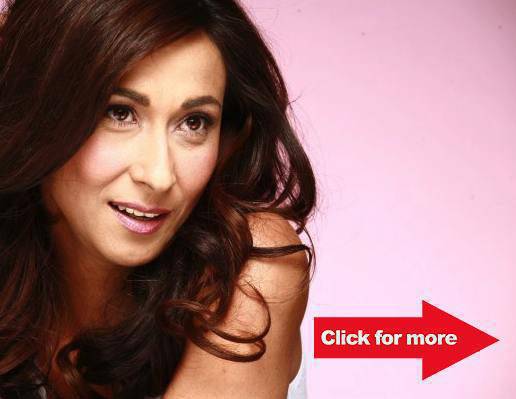 SPOT.ph's Cherie Gil Gallery. Photo by Raymund Isaac. Click for more photos.

Cherie Gil was born to have an audience. And, despite occasional detours, she has found herself now and again back in front of one throughout her colorful life's many ups and downs. Born Evangeline Rose Eigenmann to a family of actors (to parents Rosemarie Gil and Eddie Mesa, and brothers Michael de Mesa and Mark Gil), she's been performing since she was 1o. After 37 years in the business and dozens of unforgettable roles brought to life the way only she can, it can be said that she conquered the movies, television and now, with her acclaimed reprised portrayal of opera diva, "La Divina" Maria Callas in the ongoing play "Master Class"--the stage.
ADVERTISEMENT - CONTINUE READING BELOW
Since her divorce from international violinist Rony Rogoff in 2008, Cherie Gil has plunged herself headlong back into the biz, doing one teleserye after another (Katorse, Pieta, Rubi), shooting two movies (Working Girls and Agaton & Mindy), acting in plays ("Sound of Music" and "Doubt" in 2006, "Master Class" in 2008 and again this year) and has become once again a bonafide Manila resident, eager to explore and relish all that the city has to offer.
SPOT.ph gets into the head of the beautiful acting powerhouse who's come full circle from living la vida Lavinia to La Divina, to see what she has to say about the art of acting, dancing, eating, relaxing, sweating it out, living it up, and imbibing her favorite Callas-isms.
Do random strangers ever come up to you and quote your famous "second-rate copycat" line?

Yes! Sometimes even from six-year-old kids who were not even born yet when Bituing Walang Ningning was made. Their parents stop me in shops just to taunt their daughters to say the line for my amusement. Quite humbling, in fact. More shocking even is to hear straight men--metrosexuals at that--utter the line. Hilarious!

Are you really that mataray off-cam?

(Laughs) Depends on my mood that day. Most of the time, I think I am not.

You've been in the industry for quite some time but you always manage to keep your acting interesting. How do you make yourself such a "likable" kontrabida?

I am? I never really put any deep thought into it. I just try to breathe in a real human being into the characters I play and try to emanate the different nuances we all go through in real life. Human beings are complex. All of us go through our good and dark sides every so often depending on our daily impetus and experiences. Life is a journey of learning from our mistakes and human errors. So in the case of my characters, I try to relive all these for all so that they may identify with it and realize that there is always rhyme and reason for our reactions and behavior and eventually find redemption in the end. They have just got to be human. That's all. I do not believe in black and white portrayals of characters.
ADVERTISEMENT - CONTINUE READING BELOW
Cherie Gil and Sharon Cuneta in the iconic scene from "BituingWalang Ningning"
Do you ever get tired of being typecast as the kontrabida? What other kinds of roles have you dreamt of playing?

I really never branded the characters I have been offered as kontrabida nor do I believe in typecasting. I know for a fact, which is quite obvious, that most roles offered to me are of strong, feisty women. Anything different from that would probably be unbelievable (laughs) which really, I do not mind at all. I like projecting strong. I like projecting feisty and being an instrument in empowering our women of today.

Dream roles? Hmm... Anything that leads me to the stage from now on. Norma Desmond in Sunset Boulevard would be great to portray.

If you weren't an actress, what would you be? Did you ever want to be a runway model?
I was a teen runway model. This was for Rustan's VIP and I was the youngest of the crop that year. I was 14. We were the last batch, I believe, at that time. After that, I had the opportunity to do runway modeling for Pitoy Moreno and Fanny Serrano.

What other jobs would I be doing outside of acting? I would have loved to teach teens and kids anything about the performing arts. Outside of that, I would much prefer not to work and own a successful business in fashion instead and just sit on my laurels (laughs). Let my staff do the work while I travel the world (me bad). I also wouldn't mind being involved in a fashion magazine, let's say as editor-in-chief, maybe? I also wouldn't mind running and organizing film festivals in the States especially in New York like Tribeca or the Sundance. So many possibilities!

Being as multi-talented as you are, is there still a skill you want to master or acquire?

Yes! Life should always be about learning something new. I would love to learn to speak fluently in as many languages as possible. Photography as well.

Have you always taken acting seriously? If not, when did you start doing so?

You mean if I always knew I wanted to be an actress? Umm... No, I didn't. I was born into a family of actors and my parents, Rose Marie Gil and Eddie Mesa, were successful actors themselves. So I guess it was a natural result to become one since I breathed and lived that air as a child. It was only recently after so many years of doing films that I actually realized that this was truly my calling and in so doing, I took it more seriously and always made it a point to put my best foot forward. I began to attend workshops here and in New York to improve my craft and be more professional about it. I guess it comes with growth and maturity and having a better understanding of the self. For this, I thank Rony who was an inspiration and catalyst in my accepting my calling as an actress. So, it happened during my marriage, which was like after 15 years of acting already? I truly wanted to be a singer and performer on the live stage. This, I have always loved. Even as a child, I would improvise my own stage at home and invite neighbors and family (much to their chagrin) to watch me sing and dance. Dance was my very first love! Just too much work, training and discipline that I gave up on it along the way.
ADVERTISEMENT - CONTINUE READING BELOW
What makes you choose a role? Are there enough good roles or projects for you to choose from these days?

Hmmm. Good question. Unfortunately, since our soap operas are geared towards the tried and tested, they are mostly formulaic. That's why I am now more inclined to go into the theater world as there are so much more interesting and challenging parts out there for women my age. I choose roles that I know I can breathe truth and life into. If it doesn't ring true inside me then I will just fall short of the material and myself and would much rather pass on it.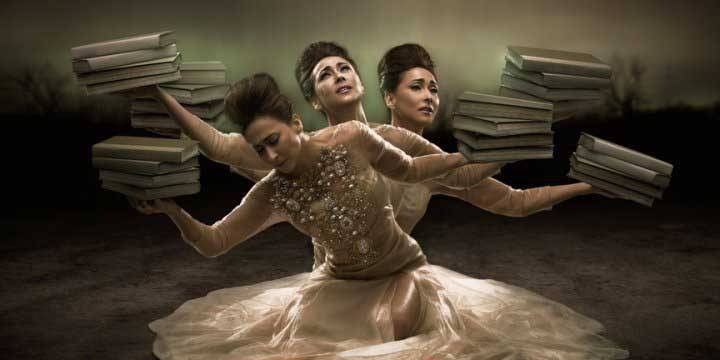 ADVERTISEMENT - CONTINUE READING BELOW
Fashion becomes pure theater for Cherie in Niccolo Cosme's photograph "The Punishing of Forgiveness"
You mentioned before that you'd like to reprise your role in Manila by Night. What other roles would you like to reprise and why?

I can't think of any other. I did a short comedy sketch live onstage many years ago. The original script directed by Leo Martinez was called Madame Mosha. I just thought of it recently and asked Leo, in fact, if we still had the script. The reason I wanted to revisit this was because when I did it, I was much too young (20-something), and I felt I failed to achieve the "funniness" of the material. Aside from it being a comedy (which is harder to do) I think I feel I can get it better this time. But alas, we don't know where the script is now.

Your favorite on-screen "kasampalan"?

All of the stars I slapped. But of course, I have to say here, the throne remains still with Sharon [Cuneta]. We are just so at home with each other with no holds barred. Sanay na kami sa isa't isa.

Who in the local entertainment industry are you dying to work with?

I wouldn't say "dying" but if there's anyone, I'd say Dolphy. He should be our next National Artist in Cinema.

In your 37 years in the business, what is the harshest critique you have ever received?

I never really took note of them. I don't like negative things. I just simply don't pay heed. I always had this belief that we are our own worse enemy and best friend at the same time. Now, if it's about any of my family members who are also in the business, I may react. But now I choose to refrain as it is their journey to handle, not mine. I'm just naturally protective that way.

During which instances in real life would you or do you actually channel your inner Lavinia?

My inner Lavinia. Let's see. If I recall, Lavinia was simply hungry to be Number One in her career and would give up anything for her to stay on top of her field even if it meant stepping on someone else's toes. For that, I'd say, in real life, I simply would not go that far. But as far as Lavinia's attention to detail and perfection in her work, I have done so actually. I expect seriousness, professionalism and proper work ethic from the other actors I work with especially the young ones coming into the industry. No bullshit and mediocrity please. For this, I say my piece and I do put my foot down. This goes the same for all the staff members involved in creating a story.
ADVERTISEMENT - CONTINUE READING BELOW
Slugging it out with Lola Techie in this Bayantel commercial


What's the best trait you got from your mother, Rosemarie Gil?

I would say her natural flair and elegance. She was and still is one of the last reigning real movie stars. Being a true Espanola, she just exudes that breed of sophistication and class. Here's more trivia: Many years ago, when my mom was still actively acting, she was first offered to play Maria Callas but turned it down. I don't know why she did but I think she would have been the real and perfect reincarnation of her. When she watched one of my performances in 2008, she simply said, "I wouldn't have been able to memorize all those lines for the world!"

Guys see you as a MILF. What do you think of the term and your MILF status?

I really don't like the term if you really come down to what each letter stands for. I think it's degrading to us women and to our sons. I am not flattered at all with the term. I prefer the modern word "cougar" for women my age. But then again, I have a 23-year-old son myself so I doubt if I could ever be one. Puma na lang, puwede?

There are no MILFs without great bods. How much suffering do you subject yourself to in order to get the body of a woman half your age?

Yes, call it suffering at this stage. I am so tired of seeing gyms and treadmills but I have to if I still want to look good in my classic clothes from yesteryears. I like yoga, though. I began the habit of swimming and running though I have to stop running as it has affected my knees. Oh, the limitation is what I have to endure given that the body can't just keep up with certain sports activities due to aging (laughs).

What's your stand on cosmetic surgery? Have you ever done it?

In this business, you can easily get tempted. So I either beat 'em or join 'em. I'd much rather beat them. If I have to go through invasive and extensive makeovers to keep looking younger for my profession, I think that's when its time to throw in the towel. If I weren't in the business, I wouldn't have to bother so much, right? I want to see my own natural progression in aging and be able to embrace it with dignity and confidence. Facials are not bad to do once in a while or a little of simple non-invasive laser treatments to keep the skin supple and hydrated. This I would still do anyway for my own maintenance in simply being a woman. I'm also vain, mind you. That's why I stick with Facial Care and I endorse them. They're all non-invasive procedures.

How did you get into Twitter, Facebook and Multiply?

I think I started with Multiply. Thanks to my future sister-in-law, Julie Reyes, who has an online fashion and accessories store in Multiply. Then, I discovered that my kids and Rony had Facebook accounts already so I decided to sign up to stay up to date and keep close in touch with them. It took me a month or so to learn about Facebook chatting and statuses (laughs). Now I have more than 700 friends. I accept those I know personally. I have a fan page now, too. Twitter came next, way before many local celebs signed in. Thanks to Ashton Kutcher's challenge to CNN. Now, I'm hooked on Facebook.

What are your Twitter/Facebook/Multiply quirks and pet peeves?

I like posting pictures of my family and travels. My pet peeves: when people send me invites to join games and tag me in photos I am not even in.
ADVERTISEMENT - CONTINUE READING BELOW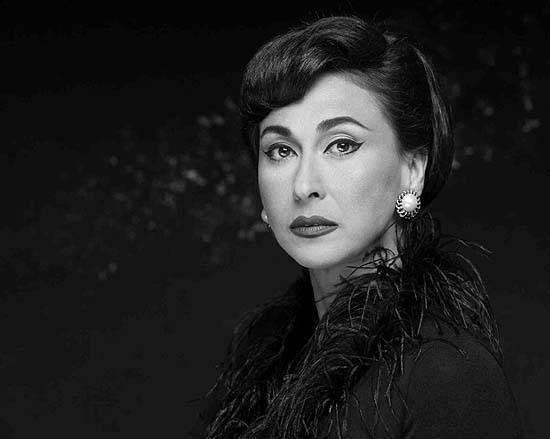 Cherie plays legendary opera diva Maria Callas in "Master Class"
As an experienced actress, what acting advice do you give to your nieces and nephews, Ryan, Geoff, Maxene, Andi and Sid?

None. They're on their own. Just as we were and had to learn from our own mentors. I trust them and they're good at what they do.
ADVERTISEMENT - CONTINUE READING BELOW

You've been in teleseryes, films and plays; which do you enjoy the most?

Definitely, plays. No question about it.

Who's your bet to become the next big kontrabida among today's young stars?

Oops! I have no answer to this. I am sorry. I don't know their work to have an opinion. We shall see what we shall see. We'll all find out together.

Where in Manila do you go for some quiet and relaxation time?

The gym at Makati Shangri-la. I hang out by the pool there sometimes. Normally, I'd rather drive to Tagaytay or even fly to Boracay if I can. My favorite hideaway now is my cousin's banana and organic farm in Bukidnon. It's just paradise.

What beauty treatment do you usually avail of that you can't get through a week without?

A full body massage and a facial.

Who's your style icon?

Audrey Hepburn.

On your free days, do you prefer dressing up or dressing down?

I prefer to dress down! Any and all the time!

If we pay you a surprise visit at home, what would we most probably see you wearing?

If you came to my house, you'd find me in tanks, shorts and my favorite tsinelas.

In Master Class, you play the role of the (hypothetically) retired opera diva-turned-instructor Maria Callas; in your case, what do you see yourself doing after you decide to retire in showbiz?

I won't retire; I'll just stop. "Retiring is depressing. Stopping is class." (Onassis in Master Class). I will travel every corner of the world when I do. Hopefully.
ADVERTISEMENT - CONTINUE READING BELOW
Recommended Videos
Load More Stories