On the Spot: Petra Mahalimuyak a.k.a. Ashley Rivera
SPOT.ph chats with the Internet sensation who's currently "intimidating [us] with her awesomeness."
(SPOT.ph) The name is Petra, Petra Mahalimuyak: two words that evoke the comedic musings of 19-year-old Ashley Rivera. Today, we look into the life of this Las-Vegas-based teen and her proud-to-be-Pinay alter ego, Petra M-the side-splitting how-to guru who taught the world that getting abs isn't worth the huffing, crunching, and waiting if you have some brown eye shadow and a minute to spare.
Inside her bathroom and in front of her camera phone, the articulate Ashley transforms into the controversial Petra, a feisty girl who flaunts cringe-worthy, heavily accented English like it's a prize-winning speech. Her comical stylings range from tutorials (How To Get Abs in 1 Minute; How To Be a Beauty Queen) to parodies (Mga Pasimple: Conyo vs Jologs; No Other Woman). She's even added new people to the mix-British stylista Tiffany Madison and Petra's conyotic BFF Jora Echusera. Manic manner aside, her tips are usually on point too: "Spread da love, not da legs"; and, for the benefit of mankind,  "Only pist pamp (fist pump) when your armpeets are dry."
ADVERTISEMENT - CONTINUE READING BELOW
Ashley's YouTube channel, ashleyslips, is a medley of over-the-top videos that leave viewers either laughing or wincing, but definitely fascinated and very much hooked. To date, she has charmed over 35,000 subscribers and has more than six million page views. Her latest showing, How To Dance In A Club, has close to 900,000 hits. Some tout her as the female counterpart of another Filipino YouTube sensation, Mikey Bustos. But until the Canadian Idol runner-up releases belly- and pole-dancing videos, we say they're different breeds. In this interview, the aspiring actress tells SPOT.ph about changing into Petra, bannering Pinoy pride, dealing with haters, and taking the road to stardom.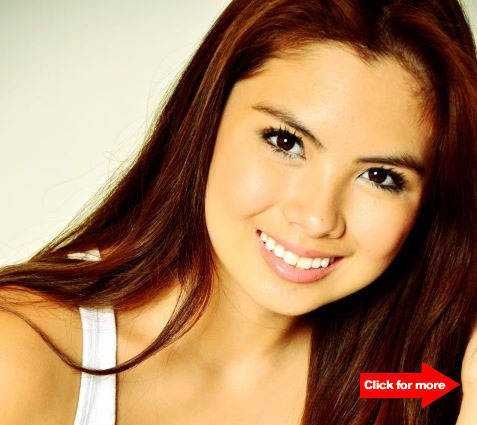 ADVERTISEMENT - CONTINUE READING BELOW
Her answer to everything: Dance it out! Click for more.
Tell us about your alter ego, Petra Mahalimuyak. Where did she come from?
She came from a different planet! She's out of this world! Well, Petra is the exaggerated version of me. She's this crazy, sarcastic, carefree girl with the fake Filipino accent. She loves to make how-to videos and put her own twist to it to make it entertaining!
What gave you the idea to put Petra on air?
I've been making videos since 2009 and my friends/family would always tell me to post it on YouTube. I didn't want to because it was just some random stuff that I share with them. And, I noticed that most YouTubers have this consistency-like they have a theme or character so people would know what to expect in their channel. I came up with Petra and that's how it all started.
ADVERTISEMENT - CONTINUE READING BELOW
How different are you from Petra?
I can be shy and reserved sometimes, believe it or not. It actually takes time for me to warm up to people. I kinda enjoy my alone time and read a book. Petra, on the other hand, would go all out and have fun. Nagiging wild si Petra minsan pag nake-carried away eh! But she doesn't give a "pack"!
How do you come up with topics for your videos?
I think about what people might be interested in or something they can relate to. But of course, it should be something that I would be able to explain properly so that my tutorial would make perfect sense.
Petra's message for SPOT.ph
Ever wondered how to behave in a club?
You moved to Las Vegas from the Philippines in 2010? What was that like?
Yes. It was very difficult adjusting to a whole new environment. It took me quite some time to accept the fact that I'm not in the Philippines anymore. But now I understand why. I wouldn't be known as Petra if we didn't move to Vegas. Everything is always God's plan! Petra Mahalimuyak was brought to life out of boredom. Sosyal si Petra eh, American citizen!
ADVERTISEMENT - CONTINUE READING BELOW
You seem super comfortable on cam... Do you have a background in entertainment?
Let's just say makapal na mukha ko ever since I was a kid. I started modeling at the age of 11 for Barbie and Boardwalk which helped me build my confidence. Then I slowly had the desire to be an actress. I would always go to auditions, have little roles here and there and practice acting at home. I was also lucky enough to attend the Star Magic Workshop last year.
How do you make the videos? Do you do them yourself-from script to editing?
Yes. Topics, ideas, one-liners, wardrobe, hair and make-up, editing, everything. I had to learn how to edit by myself because I didn't like relying on other people. I want things done in a certain way, executing the vision in my head just the way I want it. Editing is a hassle sometimes so I try to make my videos in just one take. That way, I'll just have to upload it and I'm done!
ADVERTISEMENT - CONTINUE READING BELOW
What goes through your head when you're shooting? Do you do a lot of ad libs or is there a strict script from the beginning?
I only think of one word: energy. That's how people know Petra, right? I don't really have a script. I have these main points that I keep in mind then I'd inject some one-liners to make it funnier. I just say whatever I have to say and most of the time I ad lib to avoid awkward silence. Spontaneity is really important.
What do you like doing off-cam? What are your hobbies? Interests? Do you have a day job?
I attend Zumba classes. I would always memorize the choreography and continue dancing at home. I also love to cook. I cook for my mom and sister almost every day. And I love volunteering for church too. I recently went on a mission trip to Mexico and I'm about to start teaching kids every Sunday.
ADVERTISEMENT - CONTINUE READING BELOW
Introducing style expert Tiffany Madison from Englad.
Your YouTube channel has a significantly large following, do you have offers or gigs outside cyberspace?
Lately I've been receiving tons of messages because of the How To Dance In A Club video. And I'm very excited to guest on some TV shows soon. But I'm still waiting for the right "offer."
What's your personal favorite among all your videos?
It would be How To Act In A Horror Movie because I think it's funny and I had a lot of fun shooting that. I love horror movies! So making a version of my own was pretty awesome!
Do you think you'll return to the Philippines one day?
Of course!! That's my homeland! That's where I belong! I'd be more than happy to come back home!
Do you have plans to enter show business?
Yes. It's a reality waiting to happen. HAHAHA!
ADVERTISEMENT - CONTINUE READING BELOW
We saw your parody of the box-office hit No Other Woman where you said you'd love to play either Anne Curtis' or Cristine Reyes' roles. Whenever you do become an actress, what type of characters would you like to portray?
I'm open to any kind of role I might have to portray. I'd love to play a kontrabida role. Mas gusto ko ako nananampal kesa ako sinasampal. Haha! Just kidding. I can be a mermaid, superhero, ghost or a killer? Maybe a teen mom, military wife, burn victim or a cancer patient for more serious roles. I am definitely up for the challenge!
How much time and preparation does it take to make one video? Like, for example, your No Other Woman parody. You mentioned all the lines and even came out wearing replicas of the costumes.
It takes at least an hour for me to come up with the main points or the steps for my tutorial. And two to four hours for me to shoot the whole thing, depending on the topic. I take a break once in awhile and then I try again until I get the perfect video. I don't edit it, that's why. But for the No Other Woman parody, I had to watch the movie twice to memorize all their lines and remember what they were wearing. The videos that need to be edited take longer to shoot. At least a day or two. I film myself, most of the time, that's why it's a bit challenging. But when I really need help, I ask my mom. HAHAHA.
ADVERTISEMENT - CONTINUE READING BELOW
The video that put Petra on the map.
Are any of your characters inspired or based on other people?
In a way, yes. I get inspired easily. I like to watch people and observe how they talk, act or do things. I just find it amusing how everyone can be so different yet unique in their own way.
Have you visited the Philippines since your big move in 2010?
No. But that's fine 'cause I know I'm going back soon. Hopefully.
What do you miss most about the Philippines?
Time. I noticed that people have so much time on their hands back home. Pa-coffee coffee lang sa Starbucks. People are always in a rush here. It's crazy. And, I also miss the street food! Isaw, hotdog, dirty ice cream, etc.
Your videos are very Filipino-oriented. Did you intend your channel to be for Pinoys?
Yes. I'm Filipino so my humor would be...Filipino-ish? I never thought people from different countries would get my jokes 'cause we Filipinos tend to have these inside jokes that we only understand. But I'm glad I'm having more international subscribers/followers!
ADVERTISEMENT - CONTINUE READING BELOW
Tell us about the reactions you get from your viewers.
They're mostly positive feedback. I'm so blessed to have some people look up to me and love me for who I am. It's amazing how you can make people happy by simply doing what you love. So I try my best to reply to their messages and connect with them as much as I can so they know I do care.
How do you deal with detractors? How about your supporters?
There's always gonna be people who'll try to bring me down. Yeah, it pisses me off sometimes but I'm just like whatever then move on. I wouldn't waste my time trying to please them. Like what Tiffany Madison (my other character) said, "You can kiss my bloody ass!"
No Other Woman parody
A lot of Pinoys get flak for speaking in halting English like Petra's. What can you say about this? Should Filipinos be encouraged for trying even if their English is poor or should they just speak in Filipino?
ADVERTISEMENT - CONTINUE READING BELOW
I think Filipinos can speak fairly fluent English. It might not sound perfect sometimes but at least we try. Other countries don't even try to communicate with anyone who don't speak their language. It's any person's choice whether to speak in English or Tagalog. May freedom of speech naman diba? Basta wag lang kalimutan na maging proud mag-Tagalog. Pinoy tayo eh! :)
We learned that you studied culinary arts before. Are you planning to pursue that field?
No. I wanna pursue acting. That's for sure. I mean I can still be a chef at home. I always cook anyway.
Are you familiar with your other similar Pinoy YouTube "sensations" like Happy Slip (Christine Gambito) and Mikey Bustos?
Yes. I love them both! I really hope we can all be in one video someday. That's gonna be hella funny.
Do you look up or follow any comedian?
ADVERTISEMENT - CONTINUE READING BELOW
I love Rex Navarette! I'm gonna die if I meet him! I also love Martin Lawrence, Jeff Dunham, Russel Peters, and Chelsea Handler. I have so much respect for them.
A lot of people are following what we like to call the Justin Bieber route-going through YouTube for exposure and fame. How'd you stand out?
I think it was my simplicity. Simple in a way that I didn't have these professional cameras or fancy editing. I'd use my iPhone 4 and shoot inside the bathroom in just one take. It's all about the content of my tutorials. Plus the fact that I'm only a 19-year-old girl. And, I think my versatility helped too.
What advice do you want to give those who want to follow in your footsteps?
Just go for it! You have to believe in yourself 'cause if you don't, then who would? Stop over-analyzing what people might think 'cause you're never gonna go anywhere. Not giving a shit has worked wonders for me. You can do it! High five!
ADVERTISEMENT - CONTINUE READING BELOW
Photos from Ashley Rivera's official Facebook page.
CONTINUE READING BELOW
Recommended Videos
Share this story with your friends!
---
Help us make Spot.ph better!
Take the short survey
Load More Stories