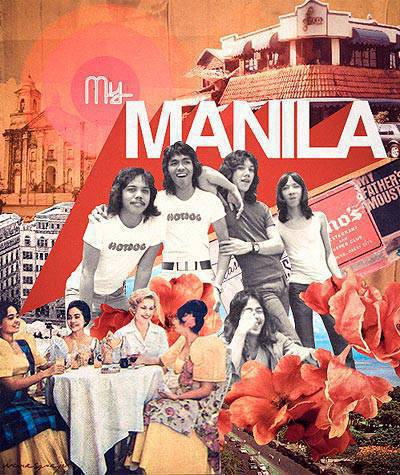 (SPOT.ph) Back in 1974, a record saucily titled Unang Kagat was released, and altered the landscape of Pinoy pop music. Suddenly, there was such a thing called the "Manila Sound:" disco infused with man-on-the-street and colloquial sensibilities. We mean the now-classic songs like "Bongga Ka, 'Day," "Ikaw ang Miss Universe ng Buhay Ko," and "Annie Batungbakal." The band in the middle of all of this? The equally saucy Hotdog.
The "Manila Sound," however, is best expressed in Hotdog's most famous song, "Manila," an upbeat love letter to the city.
The chorus says it all: "Manila/ I keep coming back to Manila/ Simply no place like Manila/ Manila, I'm coming home." As bass guitarist and founding member Dennis Garcia told the Philippine Daily Inquirer, "[We] felt our favorite city should also have an anthem of its own, a tune that will last forever."
Nearly four decades on, is the feeling still the same? We chat with founding members Dennis and Rene Garcia about their fond recollections of yesterday's Manila.
ADVERTISEMENT - CONTINUE READING BELOW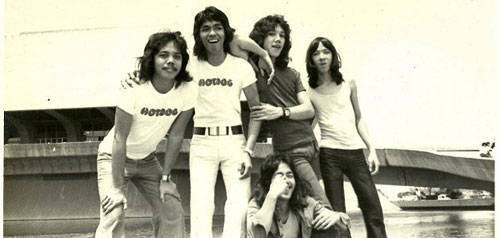 The band in their early years. This is a promotional image released for their 2011 reunion concert
How are you liking Manila now?
Manila, the city, is not as interesting as it was in the 70s. There is too much of everything: too much crime, too much dirt, too much decay.


How has Manila changed from when you wrote "Manila"? Do you still feel the same way for the city now, as when you wrote the song then?
The song "Manila" was for the Manila we knew in 1977 which was a beautiful city... a fun city where you can go walking - even by yourself - without being mugged or extorted.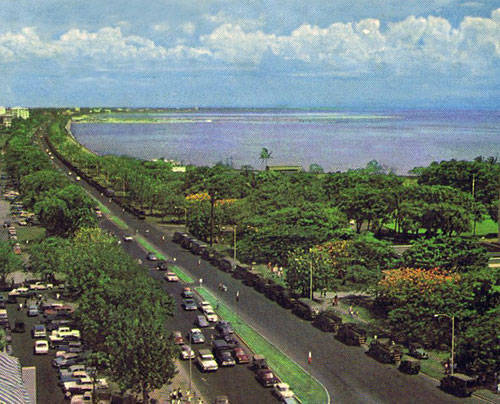 Roxas Boulevard then. Photo courtesy of Paulo Alcazaren

ADVERTISEMENT - CONTINUE READING BELOW
There is a certain fresh, easy-going vibe to the song that is spot-on with the freshness and vibe of Manila, especially along Roxas Boulevard. Did you have any particular place that you had in mind when writing the song?
We wrote the song with the Malate-Ermita-Roxas Boulevard areas in mind. That was where it was all happening - long before there was such a thing as Makati Commercial Center. It was the fun zone - clean and safe.


Where in Manila did you go to have a good meal?
Good meals, of course meant the diner at Acme supermarket on Padre Faura Street, or comfort food at Selecta. The footlong hotdog at Brown Derby, and when the budget was just enough - good, old reliable Aristocrat...barbecue chicken with Java rice at Aristocrat or pork babrbecue at Aling Nena's stand on Vito Cruz.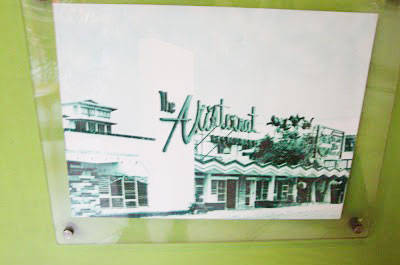 A framed photograph of the original Aristocrat. Photo by Eugene Barcelona of This Old House
ADVERTISEMENT - CONTINUE READING BELOW
How did you spend your Sunday mornings?
Sundays meant church at Paco Park or at Paco Parish Church. [That] was followed by 10-centavo arroz caldo being peddled by the suki vendor.

Where in Manila did you go if you needed a boost of inspiration?
Back then, Luneta was a sure bet for instant inspiration with its well-manicured greens - and none of the extortion gangs they have now.

Where in Manila did you go to clear your mind?
Clearing the mind was easy: either at the USIS Library on Padre Faura with lots and lots of books (and pretty girls hanging out), or the National Library.

Where in Manila did you go to unwind?
Manila was the center of the universe when it came to entertainment. You could watch our first band (RedFox) jamming with the Afro-American group "Masters of Time" at the back of Luneta Hotel. Or make ronda and watch Boy Camara and Afterbirth at Rino's, Minstrels at Wells Fargo, Circus at Pension Pilipina, Bong Penera at Calesa Bar or the Howlers at Flame.
ADVERTISEMENT - CONTINUE READING BELOW

An eBay listing of matchboxes from classic Pinoy bars for sale. Rino's is at the left.
Where in Manila did you go to get a decent haircut?
Every corner had a decent barber who'll cut your hair for 50 centavos.

Where in Manila did you go to get a fantastic ice-cold San Miguel?
The cheapest was what used to be the "barbecue plaza" fronting Roxas Boulevard.


ADVERTISEMENT - CONTINUE READING BELOW
Where in Manila do you go when you feel like going on a date with your wife?
Malate - then and now - is blessed with the best "dating" places. Café Adriatico has defined the whole shebang.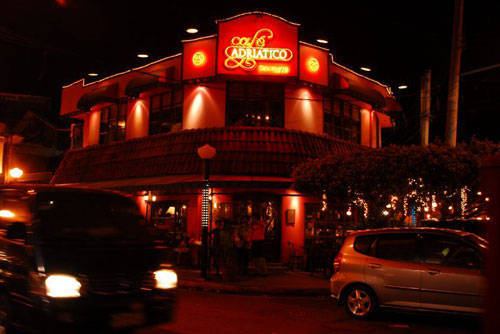 Cafe Adriatico today. Photo from their Facebook page.
Where in Manila do you go for that perfect cup of coffee?
Country Bakeshop on UN Avenue.
ADVERTISEMENT - CONTINUE READING BELOW

What do you hate most about Manila?
I hate the expensive lamps they put up that are dark as hell. Somebody must have made a lot of money on those useless pieces of junk. Again.

What is it about your Manila that you'd like to share with a greater public?
Best thing we'd like to share is how glorious it was - once upon a time...with the hope that the glory will come back within our lifetime.


Share this story with your friends!
---
Help us make Spot.ph better!
Take the short survey
More Videos You Can Watch
Load More Stories