15 Random Things About New Avon Endorser, Xian Lim
Find out just how romantic Xian is and what he likes to do, and with whom, during his free time
(SPOT.ph) Xian Lim is a chubby chaser's nightmare and an endorsement deal's dream. He's just into doing everything, which means that despite the fact that he likes eating everything, he still manages to stay fit. For Xian, there is no "right" way to eat and the key to health and happiness is a balanced lifestyle. He won't shy away from a giant, juicy burger but he also goes for fresh fruit shakes and fish. He's into making music, he's into sports, he wants to be in front and behind the camera, and he finds time to surprise people with dates on yachts. There's very little room for wondering why Avon picked him to be their latest vita-man poster boy but in any case, here are 15 random things we found out about Xian in a little light chitchat over Pinaputok na Tilapia from Cerchio, which he loves. So that's probably 16 random things?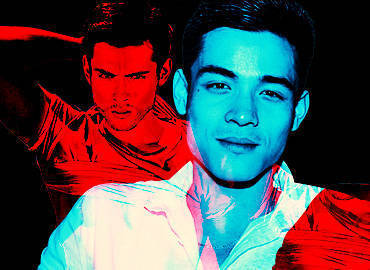 ADVERTISEMENT - CONTINUE READING BELOW
1. When Xian travels, he tells the folks at the immigration that he's a writer. He finds it a little weird to mumble out that he's an "actor."

2. Xian is currently enrolled in a sketching class using oil pastels and water color, doing some interpretative drawings of objects.
3. When he has time to relax in Manila, he usually drives around with his mom (sweet, right?). They mostly end up in Bulacan, where his mom is from.
4. His mom played the piano and she was a piano teacher, leading Xian to pick up (not literally) the instrument. We still don't know what the rumored 40 instruments he plays are but the keytar is one of them, the harp is not, and he is currently learning how to play the harmonica (by himself). He admits that his musical skills are "hindi naman pang-concert" and more of basics he got from free electives and band experience he had while he was studying in the US.
CONTINUE READING BELOW
Recommended Videos
5. One of the things on his "must-do" list is to post a video of him playing some musical instrument for his fans. And on that note, when he writes songs, he writes the music and lyrics at the same time.
6. The book Blink by Malcom Gladwell had an effect on Xian and he tries to live by it when he can.

7. Although he does enjoy his Cloudfone, Xian enjoys the outdoors more and surprisingly, he's a bit old school. He has a notebook (the one with paper pages) where he lists the things he will spend for the day, things he needs to do, and even song ideas.
ADVERTISEMENT - CONTINUE READING BELOW
8. It was in high school during a film screening of Alfred Hitchcock's Psycho, while they were studying the scenes and the shots, that Xian realized that he wanted to be involved in film but he never really thought he would be an actor.
9. "Yes!" is not what Kim said to Xian but it is what he said when asked if he wants to do behind-the-camera work. He wants to direct romantic films but he also likes Michael Bay and he said he might make an "explosive romantic" film.
10. Xian is a self-confessed romantic and when we asked him how romantic he can go, he quips, "On the scale of 1 to 10, I'm a 12 and umiikot pa yung pin."
11. On a totally random sharing of skills, Xian did acquire culinary abilities while living in the States and he can make a burrito if he wanted to.
12. He's a fan of Jennifer Lawrence! But at this point, who isn't?
13. In a flash of honesty, Xian says that "lahat ng artista vain!" and unapologetically says that people should admit that our knees go weak for [appearance] first before personality. Strangely enough, Xian combines that by saying, "gusto ko ng mukhang mabait." Hitting two traits in one go.
14. His foreign TV trips are: Lost, American Horror Story, Big Bang Theory, Modern Family, and The Walking Dead. Unfortunately, he hasn't heard of Mad Men but we recommended it to him.
15. For those who are wondering, he runs his own Twitter account! So tweet away, it really is him!
ADVERTISEMENT - CONTINUE READING BELOW
Share this story with your friends!
---
Help us make Spot.ph better!
Take the short survey
Load More Stories