Retrofresh: A New Heima at Kapitolyo and the Vinyl Release of Ang Nawawala's Soundtrack
If you weren't there, reading this would be just as good.
(SPOT.ph) For the new kids, Heima is pronounced "Hi, ma". It's Icelandic for "home" and yes, they sell furniture and furnishing that'll make your living space feel like a real-life Tumblr feed, sans the absurdity. We will do our best not to use the H-word because we don't want to be caught pejorating Heima's crowd. They attract the youth who want to decorate their floors and walls with statements that match their quirky and upbeat individuality and we're glad these owls found fellows to flock together with. They're now nesting at Unit 103, Three Brixton Building in Kapitolyo.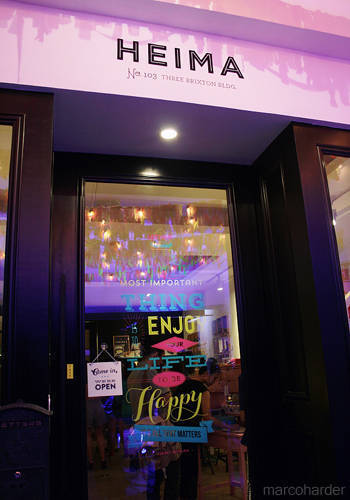 Heima has been at home (that phrase is redundant, we know) in Cubao X for quite some time now but with the landscape changing, it was high time they took the business to new places. Trust them to surprise us by taking things to the streets with one very relaxing block party.
ADVERTISEMENT - CONTINUE READING BELOW
Being the trendy place that it is, Heima was the perfect venue for the vinyl release of Ang Nawawala. We spotted Marie Jamora and Mikey Amistoso early on, eagerly signing the record for fans of the film.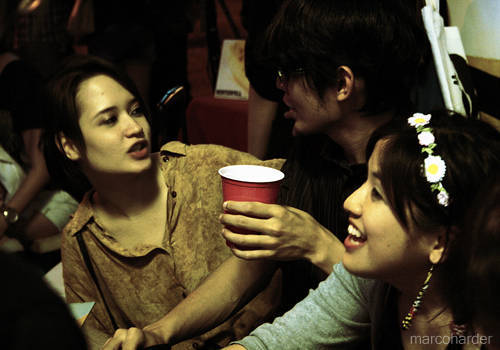 CONTINUE READING BELOW
Recommended Videos
The Ang Nagwawala crew represents: Annicka Dolonius, Mikey Amistoso, and Marie Jamora
Inside, Toti Dalmacion filled the tiny space with music as a hoard of well-dressed folk eagerly looked at everything on display, from the classic paper club pieces to the vinyl records on the shelves.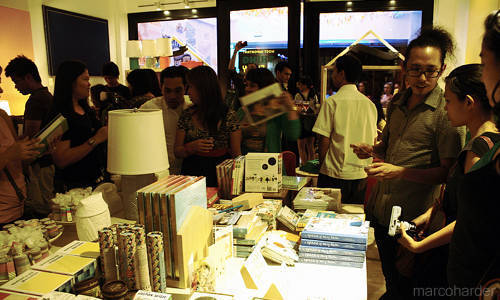 ADVERTISEMENT - CONTINUE READING BELOW
Joana Jotojot (Business Development and Marketing Assistant) pointed out to us the new metal details on their line of furniture plus the new neon lamps in their lighting collection. They've also launched a new packaging design, which Jotojot quips will eliminate the burden of wrapping gifts.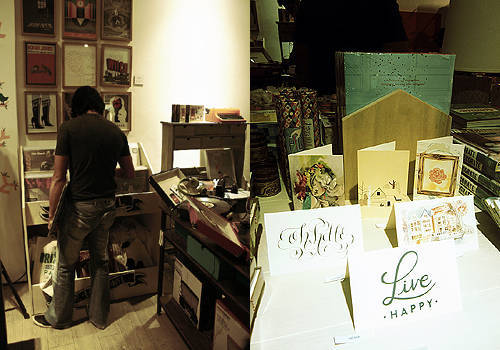 Vinyl players, cards made from actual paper, and lomo cameras! Oh my!
Not to take the spotlight away from their gorgeously designed furniture, but we just couldn't help but be attracted to the outdated artifacts we found inside. It's absurd to want to go back to a time you've never lived in but Heima is providing a way to make that fictional place in the past a fact.
Imagine people taking photos of old-school items with the latest smartphones that filters images to look dated. That's baffling for some but we're definitely loving how there's an actual community for that brand of nostalgia for a myth. Finding people who think just as absurdly as you do is what being home is all about. That's where Heima succeeds.
ADVERTISEMENT - CONTINUE READING BELOW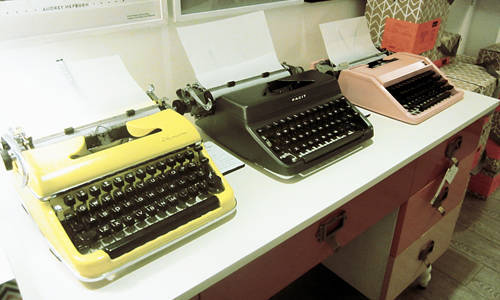 Laptops
The happiness is evidenced by the comfortable mingling outside. We spotted a few people you might know (someone who likes comics mildly geeked at the sight of Manix Abrera with his wife Melai, and we almost quite literally bumped into Jun Sabayton) but what really caught our attention was, your hunch is correct, food. We're cool like that.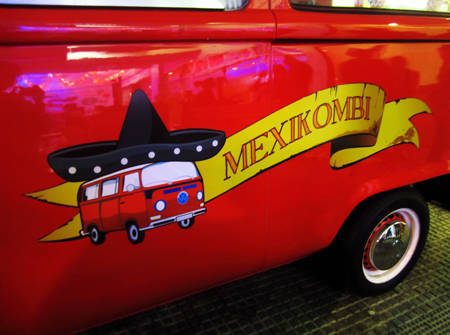 ADVERTISEMENT - CONTINUE READING BELOW
Burritos!
Free-flowing beer and Mexican food from an old-school van with a moustache (we're still not using the H-word)...all we really needed was music. After the DJ's set inside, ending with the song Luna from Up Dharma Down, the crowd spilled onto the street to listen to some live performances.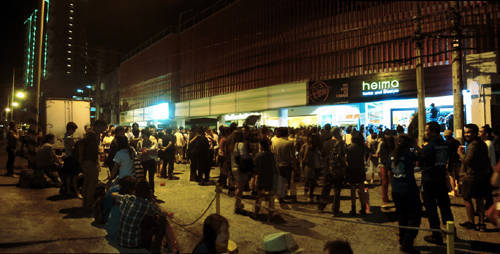 The evening started with some mild progressive rock from Pulso, followed by Hannah + Gabi featuring Outerhope. Fans of Ang Nagwawala didn't exactly go crazy wild because as we've said, it was an incredibly chill street party. They did show much enthusiasm for Dr. Jakol and Mr. Hyde, particularly when Boboy Garovillo started singing along with them. He's almost like a pambansang tatay now. The heavy hitters came around near midnight with Raimund Marasigan loitering around as Ebe Dancel started playing. Much of the crowd was patiently waiting for Daydream Cycle's set, while loyal fans of Pedicab steadily enjoyed the road with drinks in their hands. Oh, and that band Tarsius, with Diego Mapa and Jay Gapasin? Yeah, they played.
ADVERTISEMENT - CONTINUE READING BELOW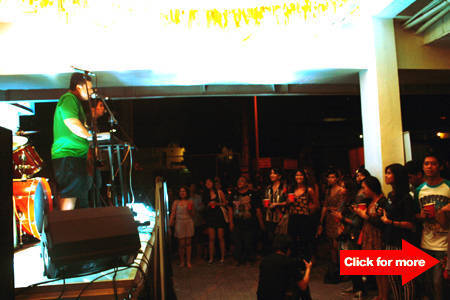 Just a few photos, we don't wanna make those who didn't go too jealous. Click for more!
Photos by Marco Harder where indicated and in gallery, all post-processing by Aya Tantiangco. Check out Heima Home & Lifestyle's Facebook page, Twitter account, Tumblr,  and website.
---
Help us make Spot.ph better!
Take the short survey
Load More Stories