Top 10 Reasons Why Daniel Padilla Should Be Loved For More Than His Hair
There's more to this prince than his locks.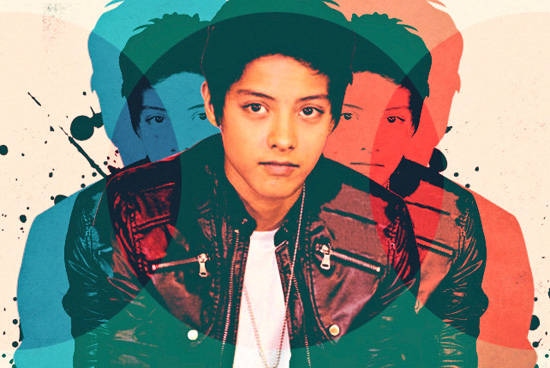 The boy who would be Movie King. He's the latest and hottest member of a formidable showbiz clan.
(SPOT.ph) Much like all the other Pinoy matinee idols before him, Daniel Padilla has become a phenomenon. He's not just a person anymore. He's an event. He happens to you. Whether you're a fan or not, you know who he is. ABS-CBN-the network that has him under contract-is certainly putting him through the requisite paces of local showbiz-the youth-oriented show, the love team, and, yes, a record. Apart from his trademark hairstyle, we've listed 10 things that have endeared the young star to the public.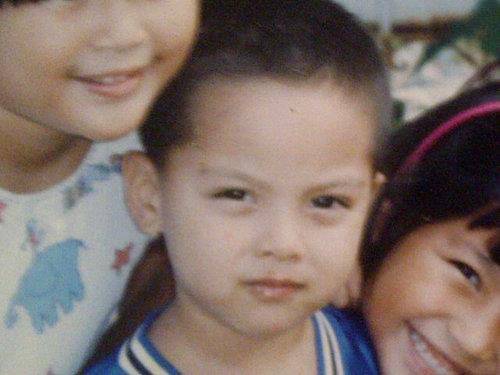 ADVERTISEMENT - CONTINUE READING BELOW
Cute tot. This undated photo of Daniel Padilla proves that the camera has always loved him even without an elaborate hairdo. (Uploaded on various Facebook fan pages and Tumblr sites, no specific credits provided)

1. He's genetically predisposed to be in showbiz. He's got Tinseltown connections on his paternal side (his dad is Rommel Padilla, brother of Robin Padilla and BB Gandanghari) and his mother is former actress Karla Estrada. His parents didn't get married, but his mom is now married to musician Naldy Padilla (who also happens to be the cousin of Daniel's dad).

2. He's got that face. In a Sunday Inquirer Magazine article, writer Eric S. Caruncho observed that Daniel is like a staple anime character: the bishonen or "beautiful boy." Caruncho pointed out Daniel's "smooth brown skin, elegantly arched eyebrows, and Cupid's bow lips."
3. He seems so mellow. For the most part, Daniel presents himself as a very levelheaded young man, which is refreshing because it's so easy for an 18-year-old celebrity to go wild these days. Daniel has not yet been involved in any of the stereotypical showbiz shenanigans that his uncle Robin has been involved in.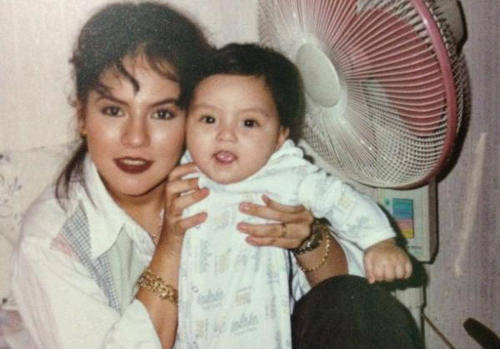 ADVERTISEMENT - CONTINUE READING BELOW

Camera-ready baby. Daniel Padilla and his mom Karla Estrada. (Uploaded on various Facebook fan pages and Tumblr sites, no credits provided)

 

 

4. He's his mother's knight in shining armor. Daniel can shrug off below-the-belt comments made about him, but it's another story when haters target his mom. He reportedly warned the haters against messing with his family, explaining, "Pero, ang sa akin naman [nag-react ako kasi], nanay ko na 'yung binabastos, eh. Kumbaga, kaya mong pumatay para sa nanay mo, eh. Lahat kaya mong gawin para sa nanay mo-kahit sino sa pamilya mo (I reacted because it was my mother who got disrespected. You know, you're willing to kill people who hurt your mother. You'd do everything for your mom-or any member of your family)."



 

5. He's got a hit song even if he's not a singer. He may not be the best singer, but his "Nasa Iyo Na ang Lahat" is getting a lot of airplay. Daniel's self-titled album has also reached double platinum status. To top it all off, his April 30 concert at the Smart Araneta Coliseum sold out (as expected).

The current national earworm. Admit it, you know the lyrics to Daniel Padilla's hit song.

 

 

6. His taste in music is quite sophisticated. Daniel listens to The Beatles, Oasis, Guns 'n' Roses, AC/DC, Led Zeppelin, Deep Purple, and other "legendary" rock groups. He credits his stepfather, Naldy, for his taste in music.

 

7. He defended Charice Pempengo. When everyone was busy pointing out that Charice had copied his hairstyle, Daniel said, "Hindi lang naman ako 'yung may ganitong buhok. Bigyan natin si Charice ng pagkakataon. Huwag natin siyang gawin parang ako dahil hindi naman ganoon. Saka si Charice na 'yon. Huwag niyo akong ikumpara. Ang taas na noon para sa akin (I'm not the only one with this hairstyle. Give Charice a break. Don't compare her to me because it's not like that. Besides, she's already Charice. Don't compare her to me. She's achieved so much already)."



ADVERTISEMENT - CONTINUE READING BELOW

 

8. He accepted BB Gandanghari. While some members of the Padilla clan were still reluctant to accept the fact that Daniel's uncle Rustom now identified himself as BB Gandanghari, Daniel simply declared on The Buzz: " Wala po akong karapatan para hindi tanggapin si Tita BB. Ang importante, masaya siya, masaya ako (I have no right to reject Tita BB. What's important is that she's happy, so I'm happy for her)."

 

 

 

Duo magic. The KathNiel chemistry is evident.

<>  <>  <>9. He's part of a very successful love team. His love team with Kathryn Bernardo has drawn many loyal "KathNiel" fans. They started with the TV series Princess and I and went on to Got to Believe. It's only a matter of time before they make more KathNiel movies. Meanwhile, the KathNiel fans are always ready to make sure that their team snags the No. 1 spot...in anything. Thanks to them, KathNiel dominated our "Top 10 Eternal Pinoy Love Teams (2013 Edition)" poll. <>  <>10. He's humble. When asked what he wanted to achieve in showbiz, Daniel quipped, "Pero gusto kong tumagal sa industriya. Gusto ko din mag-movies.  Mas trip ko mag-romantic comedy, pero action, ayos din.  Mahina ako sa drama  (I want to stay long in this business. I'd like to do movies, preferably romantic comedies, but action movies are fine too.  I'm not too good at drama)."

<>  <>  <>Art by Warren Espejo

Load More Stories