10 Cute British Actors You Need to Get to Know More
We're closing British Month the best way we know how: Top 10 and Cute!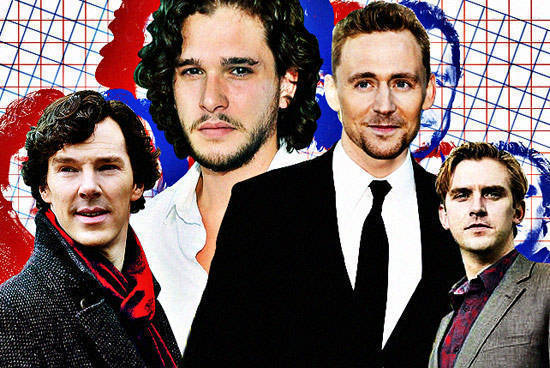 (SPOT.ph) How can you do something to death if it's an immortal line? Forgive us such a maudlin opening, but we can't help but feel like sometimes, we're all just girls, staring at cute British boys...asking them to stop being so damn cute. We swapped our coffee mugs for porcelain tea cups as we fell madly in love with Hugh Grant and Colin Firth, and it's an official habit we can no longer quit. From The Doctor to the men of Downton Abbey, we're undeniably infected by the British bug. If you know where to buy Ginger Spice's Union Jack dress, send us an e-mail!
For now, celebrate The Great British Festival with us by shamelessly salivating over these 10 absolutely adorable English actors.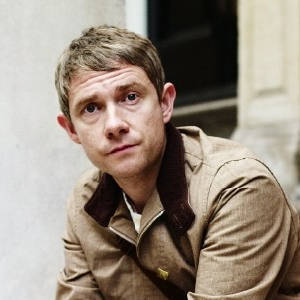 10. Martin Freeman
Notable appearances: Love Actually (as John), The Hitchhiker's Guide to the Galaxy (as Arthur Dent), The World's End (as Oliver Chamberlain), The Hobbit Trilogy (as Bilbo Baggins), and BBC's Sherlock (as Dr. John Watson).
ADVERTISEMENT - CONTINUE READING BELOW
He kind of looks like a puppy, doesn't he? You always just want to ruffle his hair or pinch his cheeks. Adorable doesn't even begin to cover what he's like when he evokes feelings of confusion in the strange worlds he's thrown in (be it Middle Earth or in an alien-infested English town). The best way to describe him would probably be, "the kind of face you could comfortably wake up to for the rest of your life." Let's shorten that to "husband face."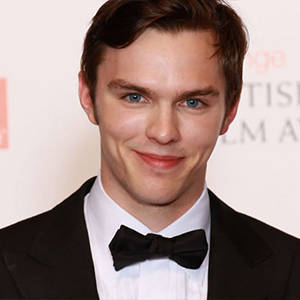 CONTINUE READING BELOW
Recommended Videos
9. Nicholas Hoult
Notable appearances: About a Boy (as Marcus Brewer, the boy who changed Hugh Grant's life!),  Warm Bodies (as R), The X-Men Series (as Hank McCoy/Beast), and Jennifer Lawrence's boyfriend.
If you can make women swoon as a zombie, you're probably good-looking. We like that you only notice how sharp his cheekbones are when he smiles, and that he has that Jude Law-like pretty boy appeal. Pretty as boy, pretty as girl... he's just plain pretty. Doesn't it sometimes hurt when a man is prettier than you?
ADVERTISEMENT - CONTINUE READING BELOW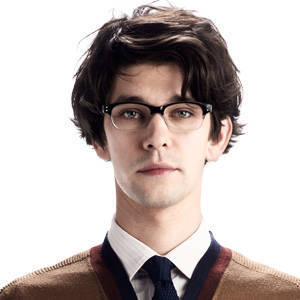 8. Ben Whishaw
Notable appearances: Perfume: The Story of a Murder (as Jean-Baptiste Grenouille), Skyfall (as Q), and Cloud Atlas (various roles)
He's not very, very cute in Perfume, but it's amazing what a change in hairstyle can do to a face. He's like an extra-untidy Harry Styles. We think that's enough to warrant his appearance on this list.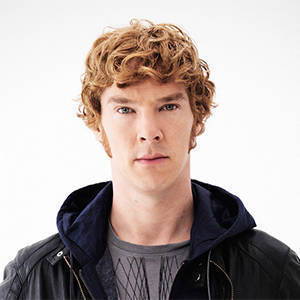 ADVERTISEMENT - CONTINUE READING BELOW
Notable appearances: BBC's Sherlock (as Sherlock Holmes), Star Trek Into Darkness (as Khan), The Fifth Estate (as Julian Assange), 12 Years a Slave (William Ford), and August: Osage County (as Little Charles)
Shouldn't this man be number one!? We hear you, we hear you. We're fans. However, Benedict Cumberbatch actually looks quite alien. That's why he was perfect as Khan. His not too polished features are most evident in The Fifth Estate (blonde doesn't suit you, sweetie), but he has a way about him that makes you want to stare. Besides, how can you not fall in love with someone who has played Vincent Van Gogh, Stephen Hawking, and now, Alan Turing? It's like he wants people to find being smart sexy...and he's actually succeeding.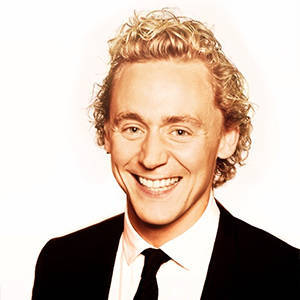 Notable appearances: Midnight in Paris (as F. Scott Fitzgerald), The Thor and Avenger Series (as Loki)
What? What? Not number one either? He is undeniably sexy and we can't quite look straight at him when he's smiling (too much of a good thing, it can be detrimental to your mental health), but he can take pride in knowing that the people who pine for him love him for his personality more than his looks. (But please, please let us touch your glorious curls if we ever get the chance to meet you. Please?)
ADVERTISEMENT - CONTINUE READING BELOW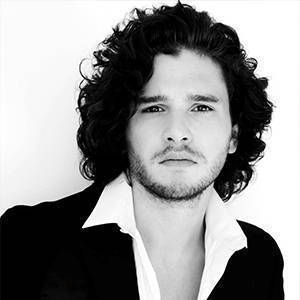 5. Kit Harington
Notable appearances: Game of Thrones (as Jon Snow)
Is winter really coming? Seems a bit hot in here. Kit Harington kind of looks like he wants to burst into tears all the time...and maybe that's why we want to hug him until he files a restraining order against us. Don't even get us started on his lips. Why must they be so full and pouty? Why?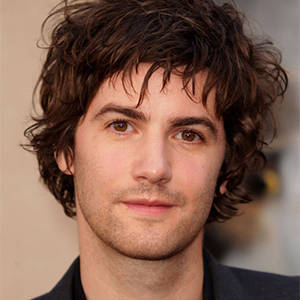 ADVERTISEMENT - CONTINUE READING BELOW
4. Jim Sturgess
Notable appearances: Across the Universe (as June Feeny), 21 (as Ben Campbell), One Day (Dexter Mayhew), Cloud Atlas (Adam Ewing/Hae-Joo Chang), and Upside Down (as Adam)
Sometimes you want to chase him around with a comb, but the mess where his hair should be is probably part of what makes him charming. Maybe they (whoever is managing his cuteness) thought it would be more important to make his eyebrows look perfect, because they seem groomed to make everything on his face seem deliberately sculpted to make you stare.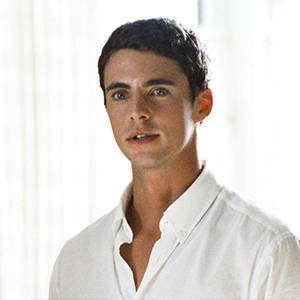 3. Matthew Goode
Notable appearances: Imagine Me & You (as Hector), Match Point (as Tom Hewett), Watchmen (as Adrian Veidt / Ozymandias), A Single Man (as Jim), and Stoker (as Uncle Charlie)
Only lesbians would let this man go (and let go a lesbian did in the movie Imagine Me & You). Ol Parker, who directed him in Imagine Me & You, said that Goode holds his alcohol remarkably well...and we're willing to sit with him in a pub for hours. Admittedly, he looked a bit too villainous in Watchmen, but when he returned to form (back to casual sweaters!) in Stoker, the butterflies in our stomachs started fluttering about again. That nose, those eyes, and those lips that never quite make it to a full smile (that smirk!)...why isn't he very, very famous yet?
ADVERTISEMENT - CONTINUE READING BELOW
Additional notes: He kissed Colin Firth. Or Colin Firth kissed him. Or they kissed each other. Basically, A Single Man was depressing, but there was kissing between two gorgeous Englishmen.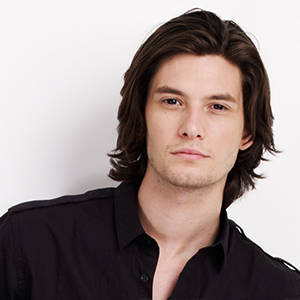 2. Ben Barnes
Notable appearances: The Chronicles of Narnia Series (as Prince/King Caspian), Dorian Gray (as Dorian Gray)
When you're casting the part of Dorian Gray, you have to pick someone whose features are absolutely perfect. Ben Barnes is your man. His jaw line says "don't touch me," but his eyes say "come here and let me love you." We hope we see more of him. Watching Dorian Gray on repeat is unhealthy.
Additional notes: Colin Firth corrupted him! (Yes, we've seen Dorian Gray way too many times.)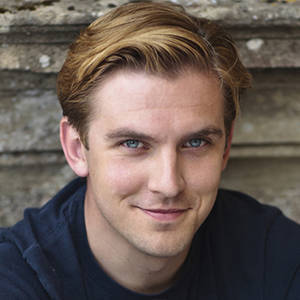 ADVERTISEMENT - CONTINUE READING BELOW
1. Dan Stevens
Notable appearances: Downton Abbey (as Matthew Crawley), The Fifth Estate (as Ian Katz), and Summer in February (as Gilbert Evans)
Remember when Jude Law was young and every human being in the world-man or woman-wanted to take their clothes off and offer themselves to him? Perhaps you were living in a very different reality, but for some of us, that happened. That is the pedestal where Dan Stevens could be in a few more years. We will never understand how Englishmen can be so dashing and beautiful at the same time, but pour us another "cuppa" so we can enjoy the golden view that is Dan Stevens.
Share this story with your friends!
---
Help us make Spot.ph better!
Take the short survey
Load More Stories