A personal Q&A with Mai Mai Cojuangco on her Esquire cover
We asked showbiz insider and SPOT.ph writer Girlie Rodis to ask Mai Mai Cojuangco about her Esquire Philippines cover...and the story behind the shaved head.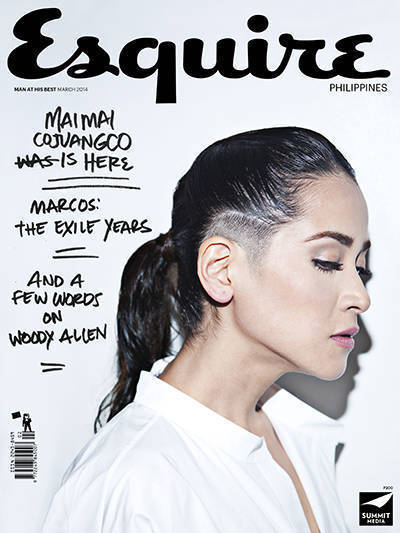 (SPOT.ph) I met Mai when she was 12 so I've known her now for a quarter of a century.  I've seen her grow from a young adolescent into the woman she is.  And although I represent her commercial product endorsements, I don't really hover too closely over her other interests as she lives in Florence with her husband and young daughter.
There was a time when I had to schedule magazine cover requests all the time for her along with requests for older sister Mikee and younger sister China. But as time passed and visits to Manila got rarer, it became more and more difficult to allocate time for this. When Mai would sometimes be home for three weeks, she wanted to enjoy time with family and friends. So when she was home recently and did the cover and interview for Esquire Philippines, I was surprised. Although maybe I shouldn't have been because after all, it is so Mai.
You haven't done a magazine cover for awhile despite numerous requests, why did you decide to do this one?
First of all because it was about doing something really different, being featured on the cover of a man's magazine. I never did that before and when it was also mentioned that it would be for the style issue, I was very flattered.  A woman for the style issue of a man's magazine.  Okay.  They got me right there and then.
Why Esquire?
Because I used to read Esquire when I was younger as they have great articles and photographs.  Plus knowing that it was Esquire gave me the impression that I could do something different, play a bit around and be a tad bit edgy.  I mean, that's me too.  I wanted to express that.
ADVERTISEMENT - CONTINUE READING BELOW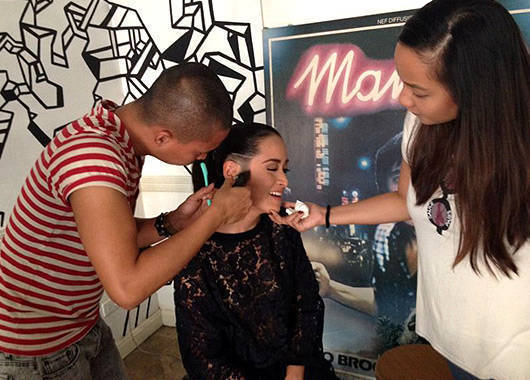 CONTINUE READING BELOW
Recommended Videos
The cover was not your typical fashion shoot... you mentioned in your interview that you gave them the idea for it. What prompted this?
I prompted it.  "Me."
I had been wanting to shave a portion of my head and during that lunch meeting, it all really happened as Erwin (Romulo, editor-in-chief of Esquire Philippines) had described.  I said, there are things I'd love to do.  "Like what," he said.  "Well, shave my head..."  and he said, "Oh, really? (pause) We can do that."  And we both smiled at the idea.  My accomplice to the "shocking" plan!
I told them that although I am feminine, I can imagine that there may be that misconception about me being totally girly and all that.
My hobbies are actually quite "tough," for the lack of a better word.  I do karate, kickboxing, target shooting when I can and they tried to show that side of me.  It was a collaboration...and the photos, I believe, showed that side of me.  Finally.
ADVERTISEMENT - CONTINUE READING BELOW
I had lunch today with a very good friend who I hadn't seen in ages.  She read the article...and I said, well, that's me.  And she simply said, "Mai, that has always been you."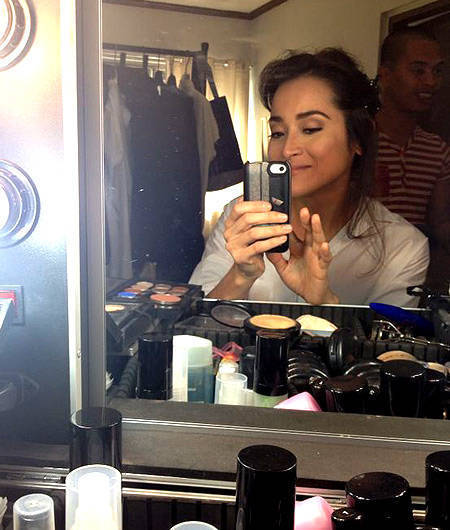 Are the photos a preview of "expect the unexpected" from Mai from now on?
Haha..."expect the unexpected"?  I think I've done a lot of magazine work in the past and it was great fun, a privilege.
There is no intention to push buttons but doing things now that are creative, meaningful, or that interest me are definitely in the radar.
The hair shaving was a very spontaneous and "true- to- myself" gesture, not for show at all.  Having it on the cover happened because I had cool people onboard too with the idea.  I would have done it anyway at some point.
It was great to say with ease and a certain level of freedom, "Hey, hair grows back. Why not?"
ADVERTISEMENT - CONTINUE READING BELOW
After that a lot of women wrote me and said, that's the coolest cover ever.  Why don't I shave my head, really, why don't I?
The photos are sexy without showing a lot of skin. They show a strong confident woman. Do you think your years of living away from the Philippines have contributed to who you are today?
Yes, of course.  Being away from everyone, having to deal with things on your own in many ways is a tougher experience.  The "No one else will do it for you if you don't do it yourself" mentality.
The lows have been very low and rising from that just makes you a stronger person.  The "stronger person" happened in time, not overnight. Same with the confidence.
Did you enjoy doing the shoot?  Did you get a chance to see the proofs before it went to print?
Yes, I did.  It was a very relaxed, easygoing shoot.
As for the proofs, no.  I saw the pictures they had selected and I liked them.  Asked a few questions, but I liked them.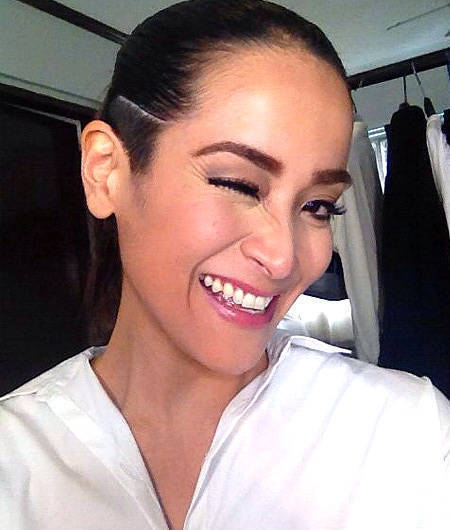 ADVERTISEMENT - CONTINUE READING BELOW
Did you have fun with Erwin's interview style? Did you feel at ease right away?
Yes, I did.  We went to the art show, and he was a tour guide of sorts knowing everyone there and being knowledgable about the artists. The whole time felt like a conversation which was great.  It wasn't so structured like the usual question and answer format.  Like he mentioned, we even ended up playing a few ping pong matches. It was easy and smart.
What did your family say about the cover? About the interview?
They loved the article.  The hair got mixed reviews (smile).
How did your friends react?
Strangely, they were "proud" of me.  I asked them for their opinions and they totally enjoyed the experience as well.  I hadn't done this in a while so it was an exciting moment for them. Mai was being Mai in the photoshoot...so they were thrilled.
If you had a chance to turn the tables on Erwin, what would you have wanted to ask him?
First answer that came to mind was "Why me?!"
The second, "what was the most satisfying part for you while working on the March issue?" or "What did you like best about the issue?" or "How do you think this issue is better than the others?" Ha!
Photos courtesy of Mai Mai Cojuangco. Follow GR Rodis on Instagram and Twitter at @showbizmanila. The March issue of Esquire Philippines is now available at bookstores and newsstands nationwide.
Share this story with your friends!
---
Help us make Spot.ph better!
Take the short survey
Load More Stories