10 Real-life Bromances We Love
Let's hug it out, bro to bro.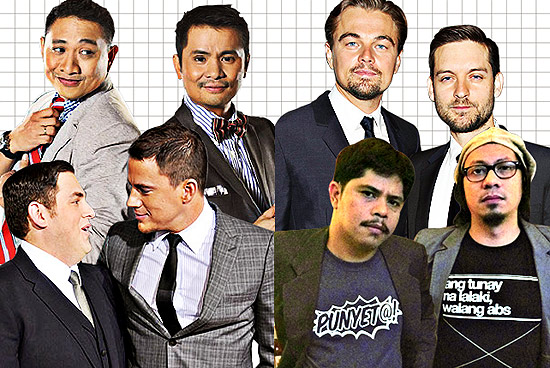 (SPOT.ph) So the latest news is that four years since the end of this generation's greatest teen romance, Zac Efron regrets breaking up with former leading lady, Vanessa Hudgens. It's sad how relationships end, but remember that some partnerships can always be counted on. Lo and behold, a new breed of romance that has welcomed its way to our hearts (and we bet it's less complicated): bros giving us butterflies with their affections-for each other. Here are some of our favorite real-life bromances.
The list is not ranked.
ALSO READ: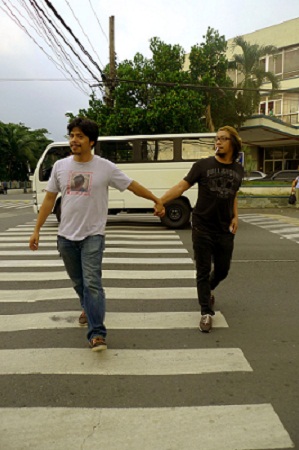 Some casual hand-holding action. How sweet!
1. Jun Sabayton and Lourd De Veyra
Best known for their collaboration on social satire videos like Word of the Lourd, this duo is the perfect marriage of wit and comedy. Their love affair is unfaltering, and you can usually spot one supporting the other in their individual endeavors. Couples, take them as an example. Sweet!
ADVERTISEMENT - CONTINUE READING BELOW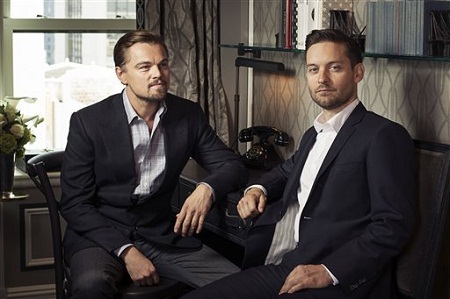 CONTINUE READING BELOW
Recommended Videos
Twenty five years and still going strong.
2. Leonardo di Caprio and Tobey Maguire
The King of the World has always been a ladies' man, but if he has one relationship worth treasuring, it's his friendship with BFF, Spiderman. The two met auditioning for the same roles in the '80s and eventually became fast friends. They've been best buds for over 25 years, and their chemistry translated effectively on screen in The Great Gatsby where Leo played Jay Gatsby and Tobey portrayed Nick Carraway. It was casting they described as "very natural."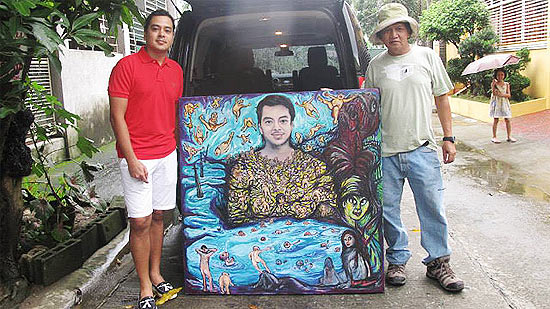 ADVERTISEMENT - CONTINUE READING BELOW
Because only a true friend would paint the other.
3. John Lloyd Cruz and Romeo Lee
These two make quite an unlikely pair: one is a famous actor and the other, an artist and well-known punk musician. There was an instant connection from when they first met. Apparently it was their shared passion for art that ignited the flame (Lloydie is an art enthusiast with a collection of Romeo's works at home). Lee even made a beautiful portrait of John Lloyd at his request. Way to seal the deal of bromancehood, you guys.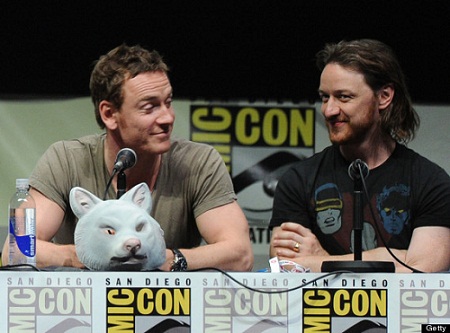 Sometimes when we touch, the honesty's too much.
4. Michael Fassbender and James McAvoy
To say that they hit it off while filming the first X-Men is an understatement. We can swoon all day at the sweet connection between these two gorgeous mutants. If their interviews aren't enough proof, we don't know what is. They're always laughing on set and at public events, they have a theme song ("Sometimes When We Touch"), and they call each other 'Dear' and 'Darling.' Such an adorable friendship.
ADVERTISEMENT - CONTINUE READING BELOW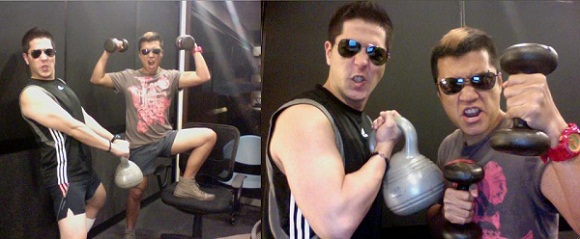 Bros that work out together, stay together.
5. Chico Garcia and Gino Quillamor
When Delamar Arias gave birth, someone had to step in and the obvious choice was Gino Quillamor. The ChiChi and Gigi kikay tandem was born and the rest, as they say, is history. Their pairing can make the crankiest person's morning with their crazy antics. Plus, they're not afraid to show their sweet, sweet love for each other.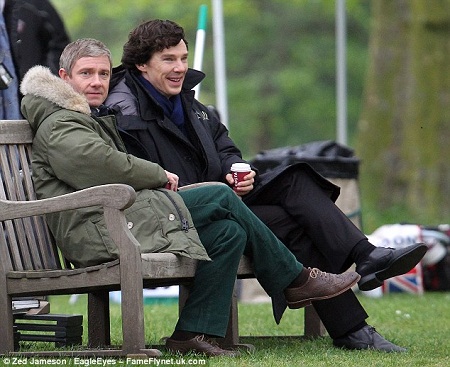 ADVERTISEMENT - CONTINUE READING BELOW
Fans have coined the name FreeBatch for the dynamic duo.
6. Martin Freeman and Benedict Cumberbatch
It's hard not to develop something when you're playing Sherlock Holmes and John Watson, one of the original bromances in literature. Their chemistry is undeniable and fans love their relationship on screen (cue the hundreds of NSFW fan fics). Remember the last episode of the second season? Off set, their friendship is solid. In an interview, Cumberbatch calls Freeman his "main man" and talks about how they have so much love for each other in a platonic way (we're such hard shippers of these two). While we're waiting for the fourth season of Sherlock in 2015, we can admire their offbeat relationship in The Hobbit series (Freeman plays Bilbo and Cumberbatch plays Smaug and The Necromancer)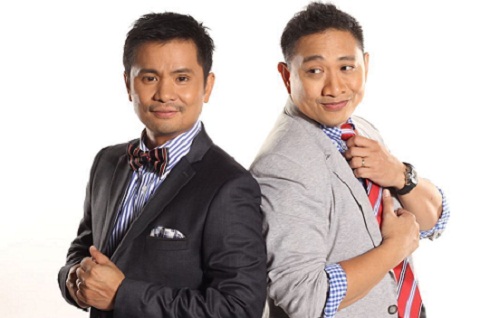 Funny men: Bitoy and Ogie sans the wigs, the make-up, and the costumes.
7. Michael V. and Ogie Alcasid
ADVERTISEMENT - CONTINUE READING BELOW
They've been working in showbiz together longer than Ryzza Mae has been alive-and it's a friendship that goes beyond networks (Ogie is now with TV5 while Michael V remains at GMA-7). This comedic pair made us laugh with their slapstick comedy and hilarious sketches in Bubble Gang (Yaya and Angelina and ChaCha among many others). Their real-life friendship is no joke though. In an interview back in 2009, Ogie was quoted as saying that they always give each other gifts and that they know exactly what the other's interests are. They are also quick to defend each other against criticism.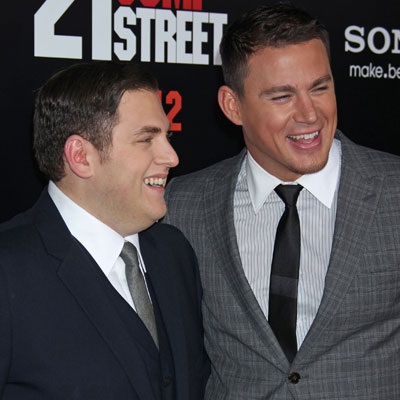 Real-life bros looking dapper (and extremely cute) together.
8. Jonah Hill and Channing Tatum
We thank the eternally comical and entertaining Jump Street franchise for bringing an unexpected couple like this together. Tatum and Hill make fairytales endings look bad because you know that what they share is perfection. During interviews and press junkets, they're known to bicker like an old married couple. Tatum also teased that he fell in love with his co-star (Hill) and that if he wasn't with his wife and Jonah had, er, lady bits, he'd definitely ask him out.  Channing's wife, Jenna Dewan Tatum, attests to this, "They have the most amazing bromance ever. I feel like the third wheel."
ADVERTISEMENT - CONTINUE READING BELOW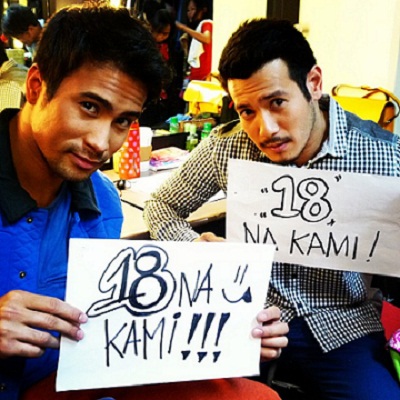 Hmmm..we wonder what "18 Na Kami" means.
9. John Prats and Sam Milby
These best buds have been close for so long that they hang out with each other's families. But it's not just the fun stuff. They've been through so much too, and nothing has ever been big enough to end their relationship. The secret is respect. When Sam was attracted to John's ex-girlfriend, Shaina Magdayao, he was upfront about it. "Best friend ko siya (John) at kahit dati noong may paghanga ako kay Shaina, sinabi ko sa kanya. I'm a very honest person, lalo na sa best friend ko." For his part, John considers Sam as more than a BFF, "Very open kami-hindi kami magkaibigan lang, magkapatid kami." All together now: Awwwww!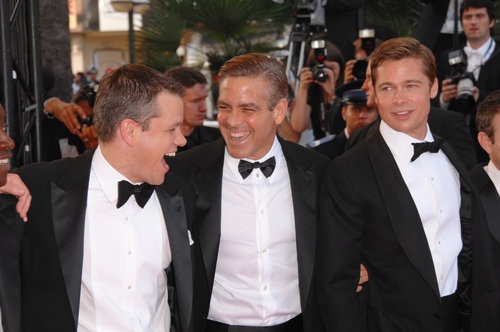 ADVERTISEMENT - CONTINUE READING BELOW
10. Matt Damon, George Clooney, and Brad Pitt
This is the bromance we miss seeing in action. We haven't seen this trio together in a while but that doesn't mean their bromantic days are over. They recently made headlines after their amusing bestman battle. Rough seas have tested the friendship of three of Hollywood's most in-demand leading men, but fortunately, they've survived all of those. Now, all we need is a grand reunion (hang out at George Clooney's wedding, please?)
ALSO READ:
Share this story with your friends!
---
Help us make Spot.ph better!
Take the short survey
Load More Stories