On the Spot: Mikael Daez on beaches, sea turtles, and adventures in the shower
The model hottie talks about Costa Rica, glamping, and saving sea turtles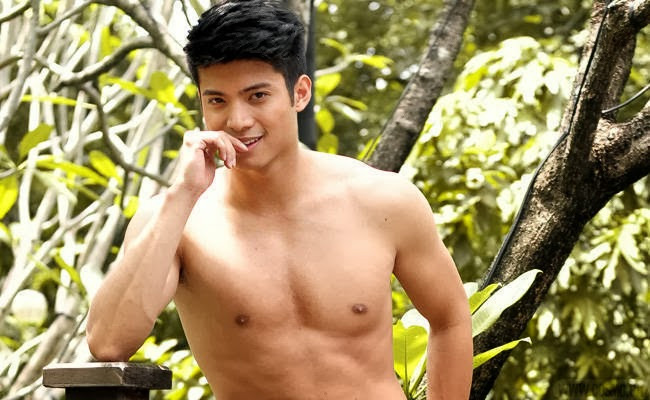 Mikael Daez, Cosmopolitan centerfold 2012
(SPOT.ph) The fact that sea turtles were around in the time of the dinosaurs is something that almost seems shocking considering their placid demeanor, but also that much more amazing. They're still around, after all, though endangered.
Contiki, a travel company that specializes in arranging adventurous holidays for those aged 18 to 35, recently partnered with Sea Turtle Conservancy (STC) in Costa Rica for its Contiki Cares project. Accompanied by French explorer Céline Cousteau, twelve storytellers traveled to Costa Rica to learn how the sea turtles are struggling to survive. Representing the Philippines was Mikael Daez. Other storytellers included vlogger and kayak world champion Ben Brown from the UK, YouTuber Jamie McDell from New Zealand, and photojournalist Sarah Duff from South Africa.
The group spent nine days going around Costa Rica in April. They hung out with the locals, visited the beaches, and went zip-lining. Mikael Daez recently shared his adventures in Costa Rica and seeing the incredible leatherback sea turtles.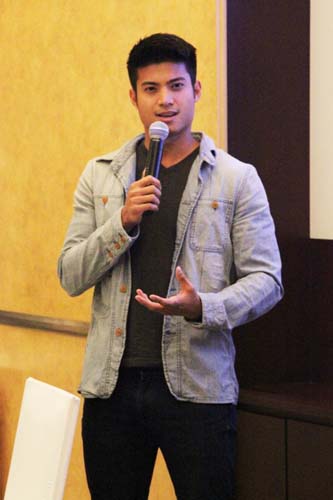 ADVERTISEMENT - CONTINUE READING BELOW
Photo from Rajah Travel's Facebook page
What did you learn about the environment and conservations from your trip that you think you could bring here to the Philippines?
How they protect their beaches. That one really amazed me. In Costa Rica, Manuel Antonio, which is their like Boracay beach, they would actually enclose the whole area and really control the amount of people who enter the place. And there were strict rules about not having any commercial establishments inside. When you enter the gate, you actually have to take a 15-minute hike to get to the beach. So from the point of entry to those 15 minutes that you're walking, that's all wildlife. So I was like,"Ang galing!" because they were able to preserve the beach.
CONTINUE READING BELOW
Recommended Videos
It's amazing because so many tourists go to the place, there's so many people who take photos and videos, but they're able to maintain the freshness of the area. I was like, "Wow, we need something like that in the Philippines." And it's not that difficult. What we hear about Boracay is the receding shoreline, the trash...It's something I would love to be able to bring here to the Philippines and if they need somebody to spearhead it , I would love to be a part of it.
Have you been to marine sanctuaries like Apo Island?
[Mikael proceeds to show us a video of his recent trip to Apo Island].
There aren't any real efforts to protect the turtles there.
How would you compare the conservation effort here to that of Costa Rica?
ADVERTISEMENT - CONTINUE READING BELOW
Malayo. They just say, "Huwag mo hahawakan, ha?" 'Yun lang. But there weren't any real guidelines. Why? Bakit huwag natin hahawakan? This was actually right after my Costa Rica trip, so this is the first one in mind for me that, "Wow, I wanna bring conservation practices from Costa Rica here to Apo." It's small, it's very doable.
Do you plan on taking another trip that involves helping out the environment?
Yeah, definitely. I'm not very aware of what else is happening around the world, but I think Contiki is so active with the Contiki Cares group and the message they want to convey and I'm sure they're gonna go to a lot of countries and explore what  conservation we can help with. I think two years ago, it was the sharks. This year, the turtles, so I'd love to be a part of the group next year.
One in a series of Mikael's videos of his Costa Rica trip.
ADVERTISEMENT - CONTINUE READING BELOW
What would you say are the top highlights of your trip?
There's placed called La Fortuna Falls. The falls are amazing. We see waterfalls in postcards and this doesn't do it justice. When you're there, "Whoa, waterfalls." Second, watching the leatherback turtle lay eggs. You really feel like you're watching a dinosaur. It's so big and the scales...it's not something you would normally see. That was surreal. And since we had no cameras, zero equipment on us, zero lights. It was midnight. Talagang pitch black, you couldn't see anything. We could have encountered jaguars. Jaguars prey on the turtles. So that's the danger also for the people who do their job there. '
Oh, and I killed a wasp this big. I was like butt naked. I was in the shower. Glamping kami. Shower ako, tapos na...pag bukas ko ng curtains, right there on the lamp sa may sink...I had to get my clothes, I had to put on my towel, I didn't know what I was gonna do. Yung minakamalapit sakin toilet paper. Binalot ko sa kamay ko. [laughs] "This is not gonna feel good!" I had my hand wrapped in toilet paper 1...2...3...and I squished it. [laughs]
Visit contiki.com/storytellers to help save a sea turtle. Contiki pledges that if their video hits 250,000 views, they'll sponsor a turtle.
Share this story with your friends!
---
Help us make Spot.ph better!
Take the short survey
Load More Stories