PHOTOS: Cosmo Bachelor Bash 2014
Because we feel the #Cosmo69 bachelors deserve some awards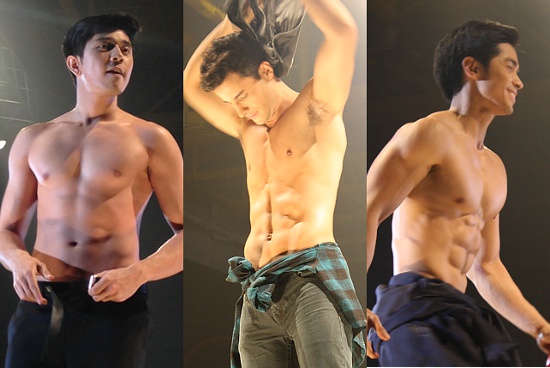 (SPOT.ph) The newest batch of Cosmo men have graduated from last year's classroom and moved into the boardroom with the theme Cosmo Tower 69-the hottest office in the metro. This year's sexy bachelors heated up the runway at the World Trade Center on September 24.
2014's theme brings every Cosmo girl's secret workplace fantasy to life, thanks to bachelors dressed as hunky security guards, hardworking maintenance folk, eager-to-please trainees, and men who excel on top as the "Executive Board." Former Centerfolds Rafael Rosell, Vince Ferraren, John Spainhour, Mauro Lumba, and Sam Ajadani elicited screams from 5,000 excited fans. Surprising the audience were recently crowned Mister International Philippines Neil Perez and Pinoy Big Brother winner Daniel Matsunaga.
Closing the sizzling night were this year's Centerfolds, including Joseph Marco, James Reid, Geoff Eigenmann, Pancho Magno, and Cosmo Men 2014 cover guy Paulo Avelino. Sadly, we can't send our resumes but we can take comfort in these up close and personal photos (plus some well-deserved accolades). If only our offices looked this good.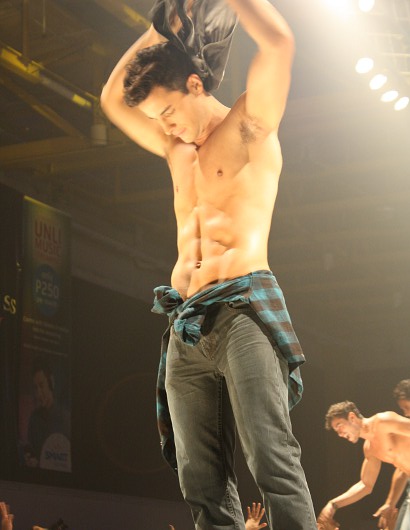 ADVERTISEMENT - CONTINUE READING BELOW
Most Touchable Torso
There were plenty of formidable contenders for this award, but this hot bachelor wins by a landslide. Just look at that definition. Wipe that drool off your mouth. We've only just begun.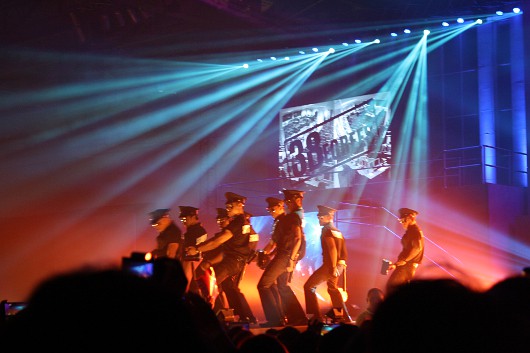 CONTINUE READING BELOW
Recommended Videos
Best Gimmick
At Cosmo Tower 69, everyone is a looker. Yes, even the men who keep odd hours to guard the premises. We feel safer already.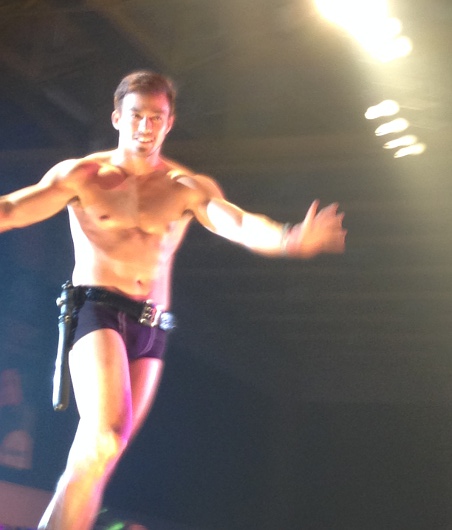 ADVERTISEMENT - CONTINUE READING BELOW
Most Realistic Portrayal
Newly-crowned Mister International Philippines Neil Perez bags this award because he's a real-life cop. You can cuff us anytime, officer.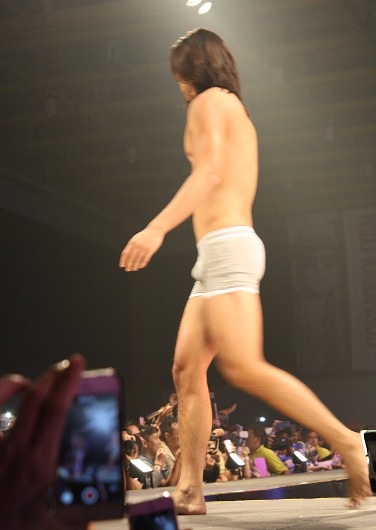 Best Bulge
Look at it. We had to.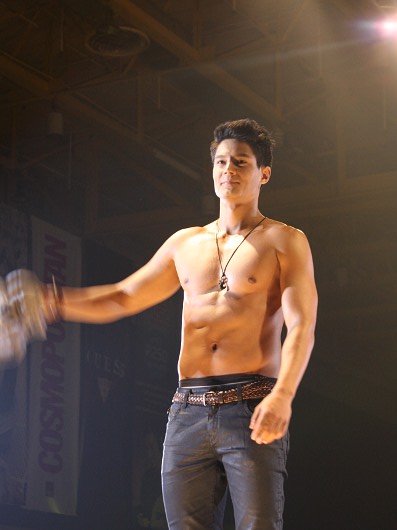 Best Surprising Cameo
When Daniel Matsunaga's steamy introduction video played, no one really knew who it was: A sliver of skin, a titillating shot of his body, a quick flash of his smile, and a lot of shots of him donning a suit. No one really expected him to be there, either. The crowd erupted into screams when he strutted his stuff down the runway.
ADVERTISEMENT - CONTINUE READING BELOW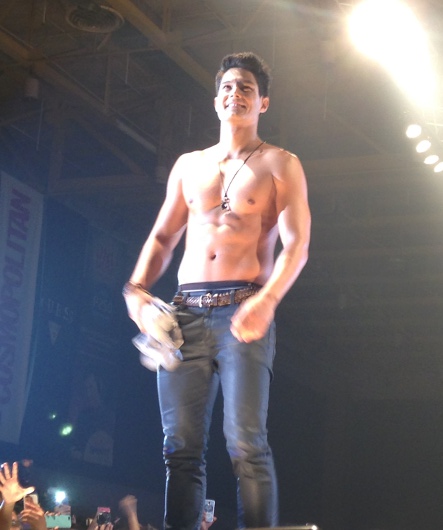 He was that beautiful, so you only deserve another photo.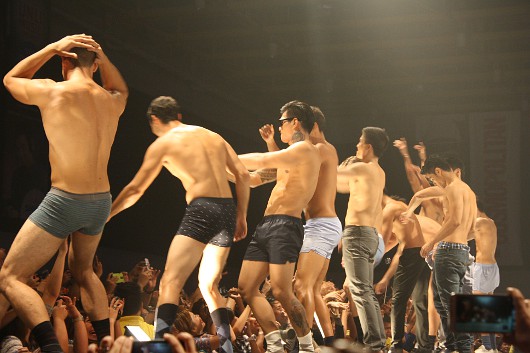 Most Magic Mike Moment
It's a scene straight out of the movie and into glorious reality. They probably wouldn't mind if you threw a bill or two at them; after all, Cosmo Tower 69's trainees want to impress.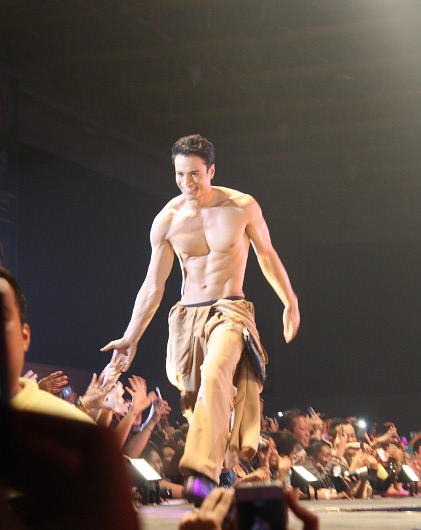 ADVERTISEMENT - CONTINUE READING BELOW
Best Centerfold Comeback
Long time no see, Rafael Rosell. He's still got it, and we all agree.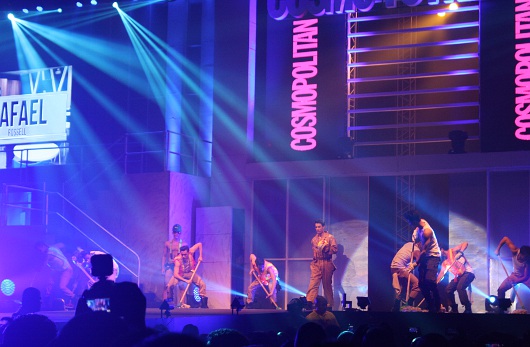 Most Hardworking
Yes, even the maintenance men had us staring. Look at them, so hard at work. So easy on the eyes.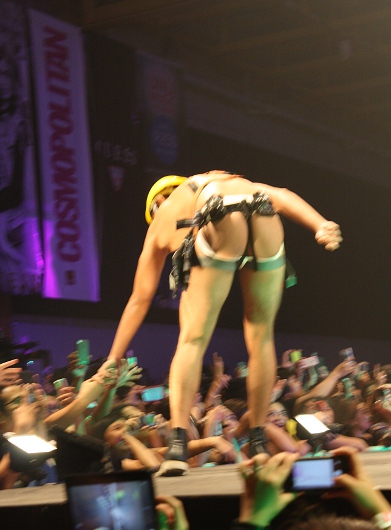 Best Costume
Clearly, it's no holds barred for Cosmo Tower 69's maintenance team.
ADVERTISEMENT - CONTINUE READING BELOW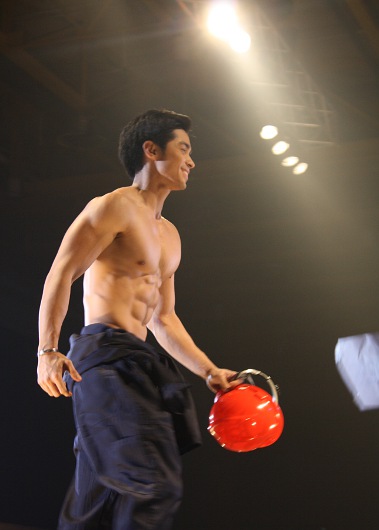 Best Abs
There's really no contest. This hot bachelor takes the trophy by a landslide.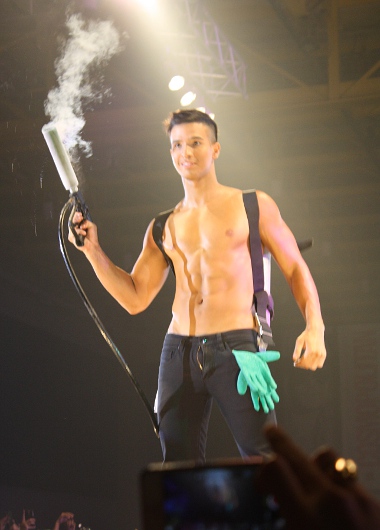 Best Use of Props
How this guy can make bulky equipment work for him, we have no idea.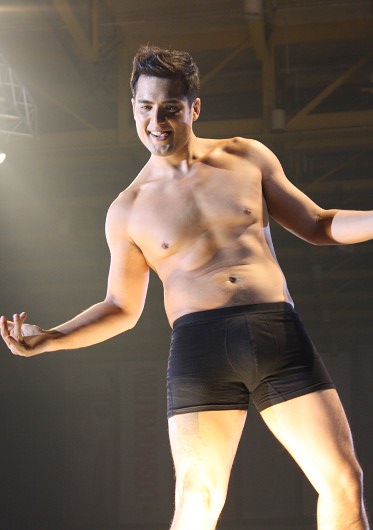 ADVERTISEMENT - CONTINUE READING BELOW
Best "Come Hither" Pose
Plenty of bachelors egged the ladies on, but no one really did it as well as Geoff Eigenmann.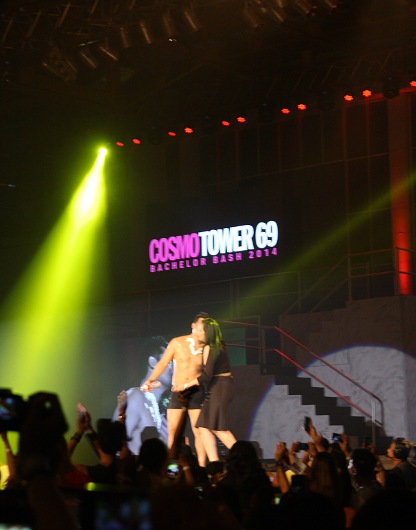 Most Edible
...literally. We still don't know where Geoff hid the whipped cream can, but we're sure this lucky audience member didn't care.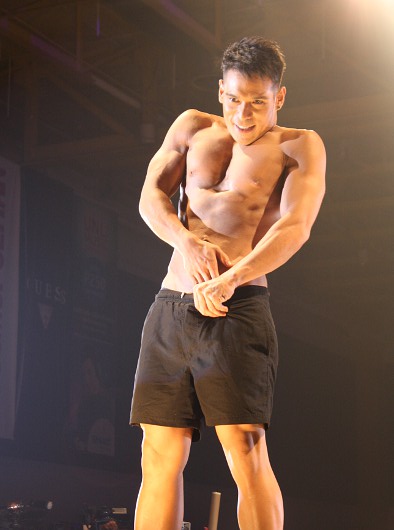 Biggest Tease
There were a lot of hands placed in trousers last night, but Pancho Magno teasing the crowd blows the rest out of the water. His face says it all.
ADVERTISEMENT - CONTINUE READING BELOW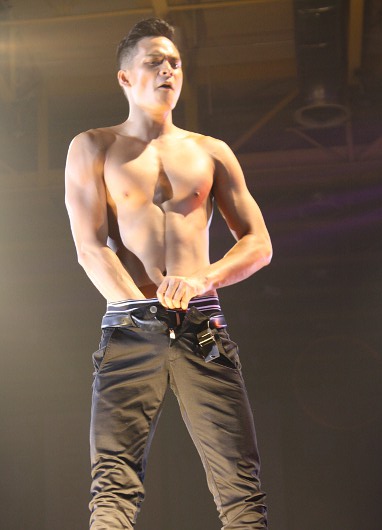 Most Mary Poppins Act
Wait for it...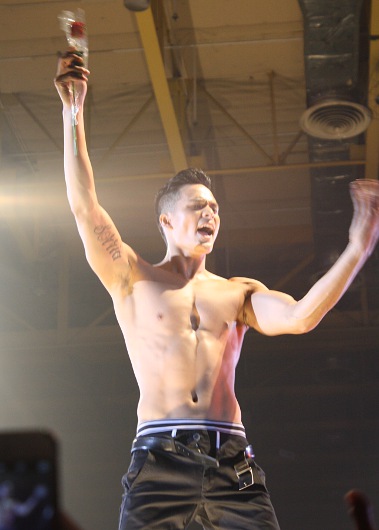 Ta-da! He pulled out about three or four of those roses, by the way.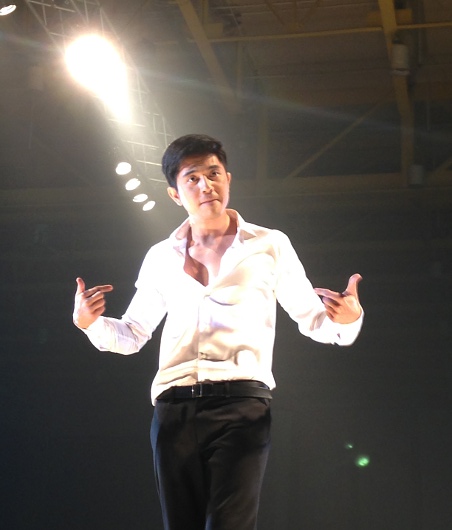 ADVERTISEMENT - CONTINUE READING BELOW
Slowest Burn
The CEO of Cosmo Tower 69 has arrived! Paulo Avelino teases the audience by striding out in a pristine suit and slowly taking off his clothes, one layer at a time.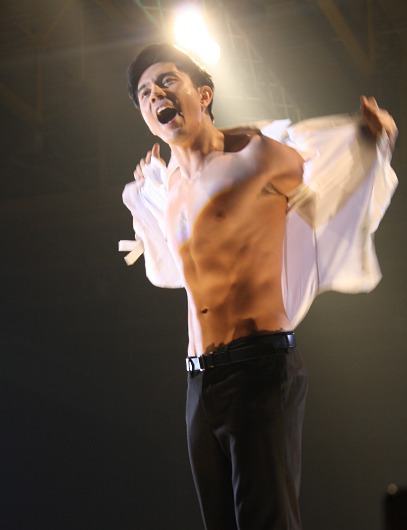 Most Dramatic Undressing
He ripped his shirt open-something the ladies were probably dying to do after Paulo Avelino took his sweet time egging them on.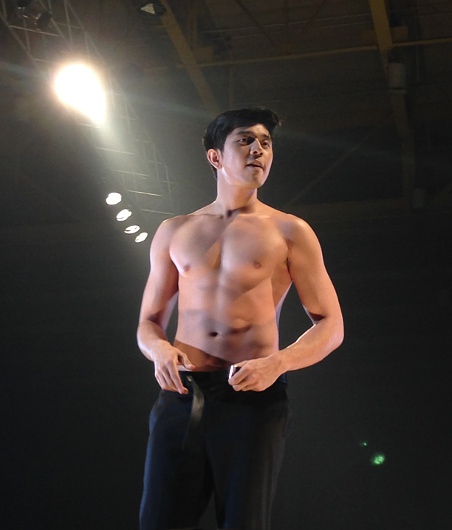 ADVERTISEMENT - CONTINUE READING BELOW
Best Way to End the Night
Phew. Finally.
Share this story with your friends!
---
Help us make Spot.ph better!
Take the short survey
Load More Stories