On the Spot: Jill Flint of The Night Shift and The Good Wife
The actress talks about successful women, Game of Thrones, and the second season of her hit show.
(SPOT.ph) Avid TV viewers are no strangers to medical drama. Part of the thrill when watching is seeing the fascinating cases unfold, the high-stakes drama escalate, and the characters evolve over a season or two. Fictional life in any medical environment is, in a word, exciting.
Enter The Night Shift, a drama series revolving around a group of U.S. Army doctors who work in the fast-paced and often stressful emergency room in an underfunded hospital. An ensemble cast make up this motley of characters, led by the brilliant Jordan Alexander, played by Jill Flint.
Jill is no stranger to the medical field, having played another doctor in Royal Pains. She also delved into the world of law as FBI Agent Lana Delaney, who becomes involved with the bisexual Kalinda Sharma in The Good Wife.
In an interview with SPOT.ph, Jill talks to us about the complex characters she plays, the TV show she'd love to be a part of, and how she feels about passionate women in the work force. (Hey, just in time for Women's Month!)
ADVERTISEMENT - CONTINUE READING BELOW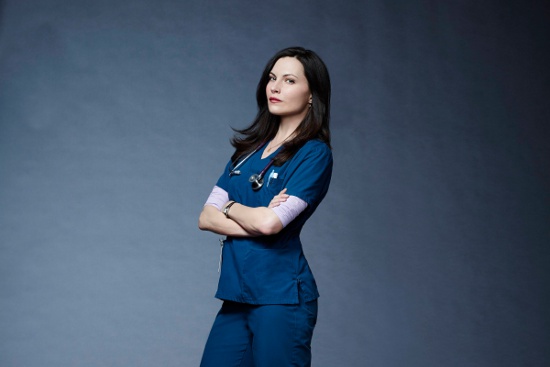 What is your favorite part about playing Jordan?
She's bossy. I love it. My favorite part about playing Jordan is that I love the hospital setting-this heroic sense of really doing something good. I could never do what she does. I could never be an ER doctor, never look at someone who is under so much pain and distress and know exactly what to do at that very moment. I admire that in her. So it's fun to pretend to be this woman who saves lives.
ADVERTISEMENT - CONTINUE READING BELOW
What drew you to playing her character?
Just playing someone that can do what I'm not capable of doing. So I get to live that out and experience that. She's a passionate and driven woman, and I respect that about her.
Do you identify with her in any way?
On some things, other things I might handle differently. I do know what it's like to have someone in your life who suffers PTSD [post-traumatic stress disorder]. I do have a little bit of insight on that, so in that sense, I could relate to her and what it's like to be close to someone who is suffering greatly, and not being able to fully reach or help them. So I understand that sense of helplessness.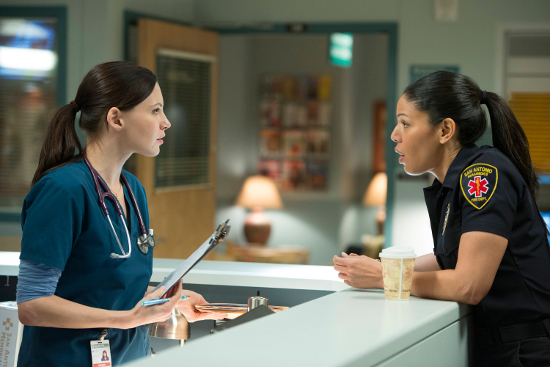 ADVERTISEMENT - CONTINUE READING BELOW
How do you think Jordan feels about working women in general?
That's actually a really good question, because she is a woman that is really quite good at what she does. She has no fear, she doesn't ask permission, she's not trying to be everyone's best friend. She just does her job. I really do respect that, and I hope that she could be a positive role model to women in the work force.
No one, regardless of their gender, should be discouraged from doing what they are passionate about. I think that women do get pigeonholed and boxed, and [are] not allowed to fully express who they are. They always feel like they have to embody, maybe a man in order to succeed and move forward. I like the idea that you can be a full woman, embody who you are-unabashedly and unashamed-and still be an achiever.
ADVERTISEMENT - CONTINUE READING BELOW
In the first season, Jordan was constantly at odds with her ex and co-worker, TC [played by Eoin Macken]. How do you develop that kind of rapport with your co-star?
Oh, it's easy. [laughs] I get along quite well with Eoin. We have a really good time with each other, so fighting with each other is just all part of the game. It's fun and something we enjoy doing, as well as just getting along and being friends.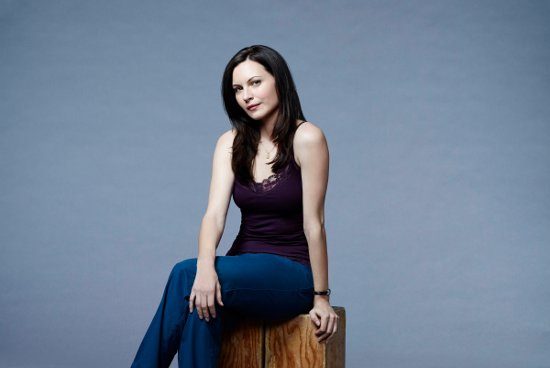 ADVERTISEMENT - CONTINUE READING BELOW
In the second season, Jordan is replaced as the night shift chief. How will she react to that kind of change?
Well, they actually bring that up in Episode 2 or 3. First of all, [being] the night shift chief is a position that she did fight for. And it was something she was capable of doing, but it was taken away from her because there was a question of whether or not she may have killed one of her patients. But it has offered an opportunity to get back into the field, to really reconnect with her patients, and in a sense, revitalize her passion for what she does. So I think she sort of handled it quite well. [laughs]
What TV show are you watching at the moment?
I'm just waiting for Game of Thrones to come back. [laughs] It's painful! I really miss Game of Thrones.
ADVERTISEMENT - CONTINUE READING BELOW
If you could be part of any TV show, what would it be?
Game of Thrones! I would pretty much take any role on that show. But I would love to play Peter Dinklage's character [Tyrion Lannister], although I don't think I can. [laughs]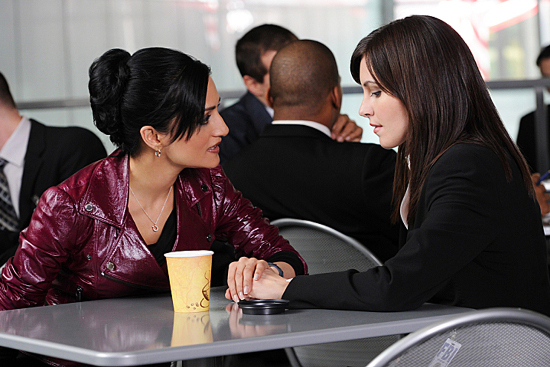 With Archie Panjabi in The Good Wife
ADVERTISEMENT - CONTINUE READING BELOW
What about The Good Wife? Is there any chance of you coming back?
You know. The Good Wife is like a bad boyfriend. They only want me when they can't have me. [laughs] I've been doing this dance with The Good Wife on-and-off for years now, wanting to write in more for Lana but unfortunately, I'm always working on something else so I haven't been able to do it. Now we're on Season 6 and Archie [Panjabi, her love interest] is leaving. I really don't know what is in store for Lana Delaney, unfortunately.
What do you love about Lana?
She's so sexy. I love the work that I've been doing with Archie. What's fun about it is we don't have a lot of dialogue between us. So everything that's said, what's really happening is between the lines. You get to be this hot FBI agent who's in this love affair with this very mysterious person, and it's intriguing.
ADVERTISEMENT - CONTINUE READING BELOW
Did you always want to be an actor?
No. It's kind of funny, actually. I didn't grow up even thinking that was an option for myself. I didn't really know what I wanted to do, so I guess you can say I'm a late bloomer. It took me a while to discover it, and once I started, I really fell in love with it. I really enjoyed the challenge of it. I've always been a bit of a dreamer.
What do you know now that you didn't know when you started acting?
It takes a long, long time and a lot of devotion to actually be good, and I'm still trying.
Season 2 of The Night Shift returns on March 11 at 8:50 p.m. on Sony Channel Asia. Photos courtesy of Sony Pictures Television and Sony Channel.
CONTINUE READING BELOW
Recommended Videos
Share this story with your friends!
---
Help us make Spot.ph better!
Take the short survey
Load More Stories