On the Spot: Eva Shaw
The DJ and model shares her thoughts on music, dream collaborations, and more.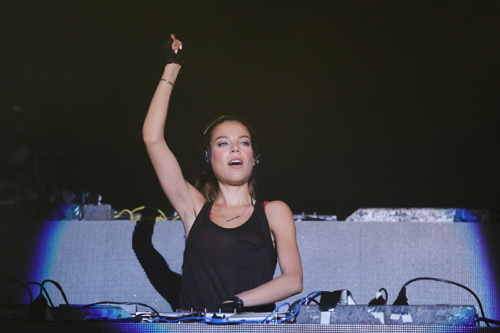 (SPOT.ph) Dutch-Canadian DJ and model Eva Shaw visited Manila over the weekend, partying with the crowds at The Palace Pool Club and Closeup Forever Summer. Steadily gaining popularity in the electronic dance music scene, she has a growing fanbase all over North America, playing in top clubs in New York City and Hakkasan in Las Vegas.
ADVERTISEMENT - CONTINUE READING BELOW
SPOT.ph sat with her on May 16, just before the Closeup show, to talk about music, her fitness regimen, her secret talents, and even what she thought about the Floyd Mayweather Jr. and Manny Pacquiao fight.
How do you like Manila so far?
It's beautiful and the weather is unbelievable. It's so warm and sunny. It's perfect! I just got here and I'm from Canada where it's way cold.
What is your favorite summer memory?
Probably going to the cottage. In Canada we have cottages up north so we used to drive up there and go fishing and swimming on the lake.
What's a perfect summer destination?
I live in New York now so when it's winter, I want to go somewhere summery but in the summer, New York is amazing. It's a little hot but it's so much fun and there's so many things you can do.
ADVERTISEMENT - CONTINUE READING BELOW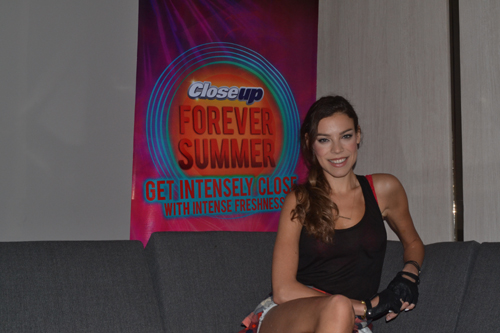 Photo by Juan Sinag Cano
Are there still any places in the world where you'd like to perform?
There's a lot of places I haven't played yet. I mean this is the first time I'm playing in the Philippines so it's cool. I'll be playing in a few festivals in Europe by July so that will be new for me. I'd really like to play in Australia and Ibiza. So it's all just kind of starting right now so I'm excited.
ADVERTISEMENT - CONTINUE READING BELOW
You've worked with top producers like Hardwell, Calvin Harris, and David Guetta. Do you have any other dream collaborations?
I'm getting into making music with more pop artists as well, not just producers. I'm doing a song right now with a singer...I can't really tell you yet! I'm looking at more singers and rappers and those kinds of people to collaborate with.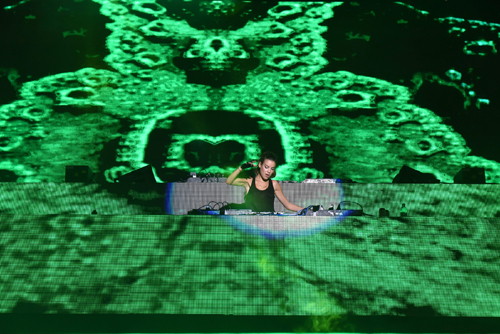 ADVERTISEMENT - CONTINUE READING BELOW
Aside from being a DJ, you're also a model. What are your other skills? Do you have a secret talent?
Well, I went to NYU for acting so I did a lot of musical theater where I sang and acted and danced. And I've taken a lot of art lessons as well. I can sculpt and paint. And I love sports as well. I ran an athletic association in my high school so I took care of the events and races for girls.
So do you think you'll also get into acting in the future?
Definitely! I want to get back to it. I already have a few movie scripts sent to me for the last six months. I don't want to rush it, though. I think I want to keep focusing on the music stuff and if something really makes sense for me to do, then I'll do it. I love acting.
ADVERTISEMENT - CONTINUE READING BELOW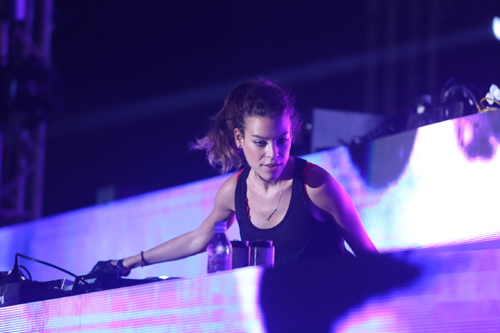 What is your fitness regimen?
I used to play a lot of sports, so [I'm just] naturally active. If you go to a festival, you go dance all day and that's a workout. Like taking the stairs and you know, going for a bike ride, instead of just sitting down all the time. So that's kind of what I do. I go to the gym sometimes but I'm not really like a crazy workout freak or anything (laughs).
ADVERTISEMENT - CONTINUE READING BELOW
Any thoughts on the Pacquiao-Mayweather fight?
I didn't actually see it! I was working in the studio but I heard it was not great (laughs). I know a lot of people [were] rooting for Pacquiao. He's like a fan favorite, I guess. So I'm kind of sad he didn't win. It seems that everyone really likes him.
What's next for you?
I want to do a lot of things! Right now I'm also designing a clothing line this year. It's a collaboration with a designer, which you'll hear about next year. But yeah, doing things like that and acting and also just making music. Making music with pop artists will be really great which I'm starting to do a little bit now as well. So whatever comes up, anything artistic, I like doing.
Photos by Ryan Ong (unless otherwise indicated)
Recommended Videos
Load More Stories