On the Spot: James Reid on his fitspiration, his favorite travel destinations + more
You'll never guess what he'd do if he wasn't an actor.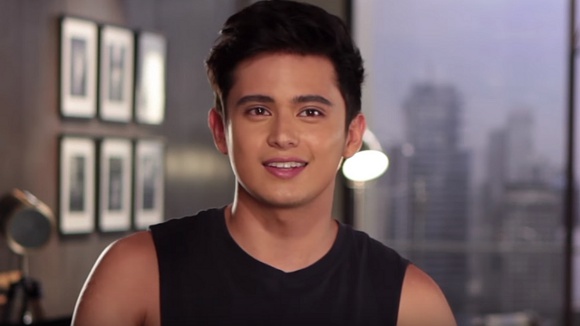 (SPOT.ph) James Reid is everywhere, from his nightly LGBT-themed series to the silver screen, and the glossy pages of local magazines. He's likely all over social media, too; in fact, you've probably seen his now-viral commercial for Century Tuna, where he unveils his toned physique.
In an e-mail interview with SPOT.ph, James took some time out of his hectic schedule to dish on his fitspiration, his favorite travel spots so far, and even the biggest misconception fans have of him.
ADVERTISEMENT - CONTINUE READING BELOW
How do you feel about being dubbed the "Body of the Century"? Did you feel any pressure going into your endorsement?
I'm just extremely proud to be part of the Century Tuna family. To be in same company as Anne Curtis and Derek Ramsay is such an honor.
We saw a behind-the-scenes video (above) of your commercial shoot. How was that whole experience for you?
It was fun but at the same time, it was challenging. And you know that white liquid that was poured over me? They had to try and experiment with different stuff, and they settled for cornstarch and water. But the hardest part was maintaining my abs which required a variety of different fitness routines.
How do you maintain your physique even with your busy schedule?
There's so much you can do at home or even at work, [like] proper diet and exercise. I try to hit the gym whenever time allows but I'm not so much into cardio. I do more of lifting weights...targeted weight lifting. My body is ectomorph—I have a fast metabolism—so heavy lifting is necessary. Thankfully, I'm not really into junk food and I don't have a sweet tooth. When I want to gain weight for example, I'll eat more protein and carbs and lift more weights. Of course, Century Tuna flakes in oil is my favorite, which I have regularly with salad.
ADVERTISEMENT - CONTINUE READING BELOW
Who or what is your fitspiration? What motivates you to stay fit?
Honestly, Derek Ramsay is my fitspiration. And it helps, really, if you have people around you who share in your fitness goals…to give you support. [But what's] most important for me is to just maintain my present lifestyle [and] to stay healthy.
What do you like to do when you aren't working or at the gym?
I love photography! It's a pretty recent passion of mine, which I started seriously only last year. I enjoy photographing architecture, especially since I [started traveling] often.
ADVERTISEMENT - CONTINUE READING BELOW
What are your top three favorites among the places you've visited so far? What was so special about them?
The architecture in Rome and Paris really gets to me, while Mykonos in Greece has to be the most beautiful. 
Apart from all your endorsements, you're also busy with Till I Met You. What pushed you to take on an LGBT-themed show and tell a story like that?
[I believe] one shouldn't be afraid to show his true self and should be free to do what he wants. Actually, I have a gay friend who said he liked me. But since he is a good friend, he understood when I told him that I'm OK to just be his buddy.
ADVERTISEMENT - CONTINUE READING BELOW
If you weren't an actor or singer, what would you be doing instead?
I would have been a chef.
What do you think is the biggest misconception fans or the public have of you?
People think I'm a snob but I just really keep to myself. I only open up to those who are close to me.
Load More Stories