10 Classic Filipino Film Actresses and Their Hollywood Lookalikes
Is that Elizabeth Taylor...or Amalia Fuentes?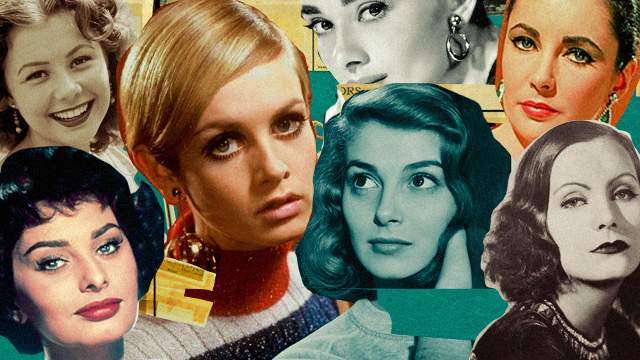 (SPOT.ph) Filipino movie fans in the '50s and '60s looked at Hollywood as the premier source of silver-screen icons worthy of their adulation. That is why local studios molded the images of their talent discoveries after famous Hollywood stars, in the hope of replicating their successes in the box-office tills. Soon, many local film actors and actresses were being promoted using Hollywood appellations—just like these personalities.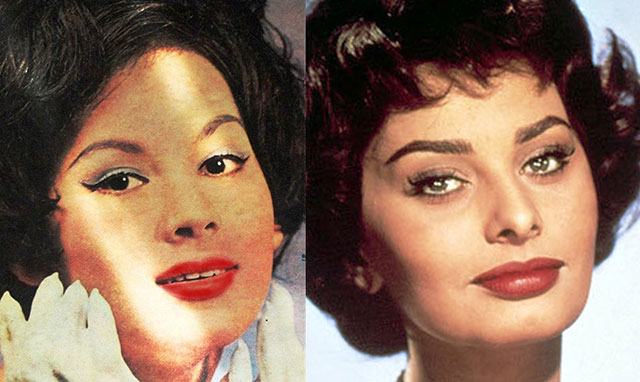 Marlene Dauden: Sofia Loren of the Philippines
This St. Scholastica colegiala who would become one of the most well-known dramatic stars of Philippine cinema was born in 1941 of mixed Spanish-Irish-Filipino parentage. With her full, pouty lips and her big expressive eyes, Marlene Dauden was promoted by Sampaguita Studios as the "Sophia Loren" of the Philippines. Loren (born 1934), the sultry Italian beauty, was the first to win Best Actress honors at the 1962 Oscars for a Foreign Language Film. Eventually, Dauden would shed her Loren persona and find success in drama movies, paired regularly with Eddie Rodriguez. She made history as the first Filipino actress to garner five acting awards (three Best Supporting Actress awards and two Best Actress awards from the FAMAS). Dauden now lives in California.
ADVERTISEMENT - CONTINUE READING BELOW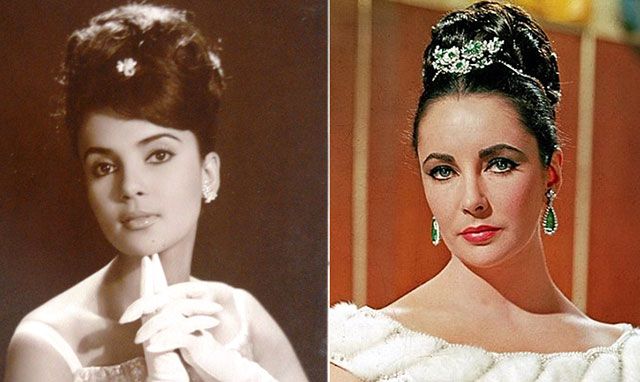 CONTINUE READING BELOW
Recommended Videos
Amalia Fuentes: Elizabeth Taylor of the Philippines
In her time, Amalia Fuentes (born August 27, 1940) reigned as one of filmdom's most worshipped superstars. Her likeness to Elizabeth Taylor (1932 to 2011) was so uncanny that she was often referred to as the local answer to the British-born legend of Hollywood films. Fuentes and fellow actor Juancho Gutierrez won Sampaguita Pictures' Mr. & Ms. Number One contest, thus launching a stellar showbiz career that culminated with a FAMAS Best Actress award in 1967. Her rivalry with Susan Roces was one of the most famous competitions in local showbiz history. Like Taylor, Fuentes remains one of the icons of the classic age of Philippine cinema.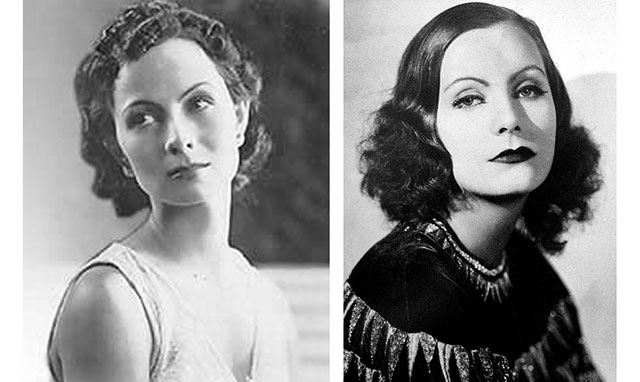 ADVERTISEMENT - CONTINUE READING BELOW
Gilda Gales: Greta Garbo of the Philippines
Gilda Gales (September 22, 1914 to June 16, 2003) was not just a carbon copy of the Swedish-born actress Greta Garbo (1905 to 1990)—stoicly beautiful, thin-lipped, with the smoldering eyes of a temptress—but the two also shared initials. Jose Nepomuceno, Father of Philippine Movies, discovered her for his production outfit, Malayan Pictures. Gales is best known for the Bride of Sulu (1934), a made-for-the U.S. film. MGM Pictures saw her in the film and wanted to sign her up for Mutiny on the Bounty, but she was too sickly to travel to the U.S. and passed up on the chance for international stardom. Gales married Miguel Blanco and resided in the U.S. until her death at age 88.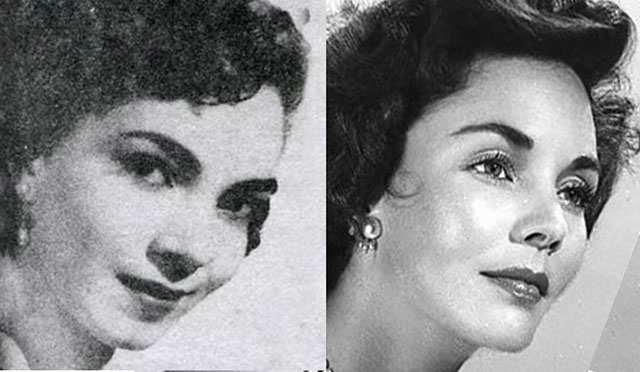 Tita Muñoz: Jennifer Jones of the Philippines
The versatile character actress, Maria Theresa "Tita" Muñoz (ca. 1926 to April 11, 2009) was a contract star of Sampaguita Pictures. Her confidence with the English language also landed her lucrative jobs in such popular stations as DZBB and DZPI as a radio host. She, along with Ronald Remy, are known to be the first actors to kiss on television. The dark-haired actress was often compared to Jennifer Jones (born 1919, died 2009), the award-winning star of The Song of Bernadette (1944)—thus, her moniker.
ADVERTISEMENT - CONTINUE READING BELOW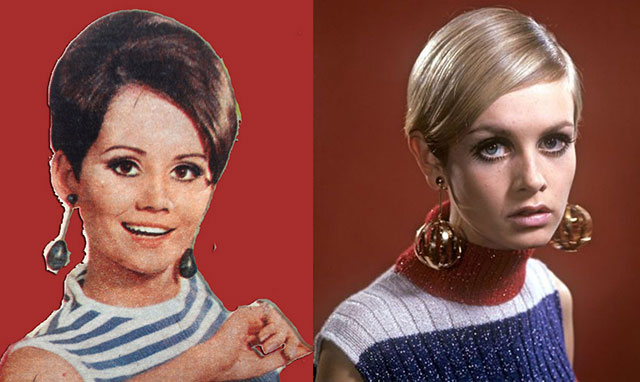 Jacqueline Nielsen: Twiggy of the Philippines
Fashion model Jacqueline Nielsen earned national attention when she appeared in the late '60s ads of Vonnel, a line of mod fashion. Jackie had found a measure of fame in 1965 when she placed second in the Miss Philippine Press Photography Contest. When she appeared in the spread of Vonnel ads in 1967, her striking resemblance to the British superstar model, Lesley Hornby aka Twiggy, was not lost on viewers. Nielsen, like Twiggy, was tall, and lanky, with big, round eyes. Most of all, she sported the same shag popularized by the fashion icon of the swingin' sixties. Media began attributing the "Twiggy of the Philippines" title to Nielsen in no time at all.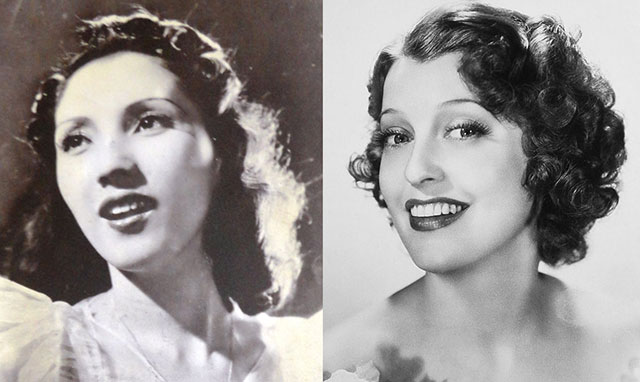 ADVERTISEMENT - CONTINUE READING BELOW
Elsa Oria: Jeanette MacDonald of the Philippines
Not only was the "singing sweetheart" of pre-war Philippine movies famous for her golden voice, but Elsa Oria (March 5, 1916 to December 28, 1995) was also a lookalike of the 1930s musical star, Jeanette MacDonald (1903 to 1965). The UST music graduate made waves when she was cast with movie king Rogelio de la Rosa in Bituing Marikit in 1938, Sampaguita Pictures' first full-length film. She was often paired with Rudy Concepcion in such movies as Ikaw Rin, Pakiusap, and Paru-Parong Itim. Like Macdonald, Oria sang kundiman in the opera style, which became her signature sound. Oria married Elwood Kelly Eastman and lived the rest of her life in the U.S.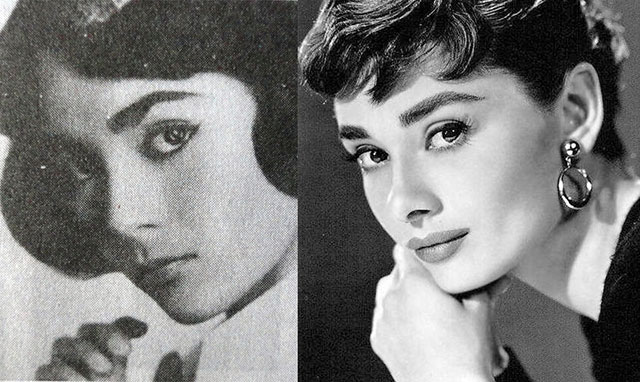 Barbara Perez: Audrey Hepburn of the Philippines
Barbara Perez (born 1938) was a journalism student at the University of Santo Tomas when she entered the movies. At that time, Audrey Hepburn's (born 1929, died 1993) look was all the rage in the '50s—she was slim, swan-necked, and had large, dark eyes. Like fashion icon Hepburn, Perez modeled and walked the ramp in Ramon Valera creations (Valera would later become the first National Artist for Fashion Design). Perez was introduced in the film, Pampangueña, starring Rogelio de la Rosa, and then appeared with Jeffrey Hunter in the Hollywood movie, No Man Is An Island (1962). But it was in Daigdig ng mga Api (1966) that her star shone brightest—she won FAMAS Best Actress while husband Robert Arevalo copped Best Actor honors.
ADVERTISEMENT - CONTINUE READING BELOW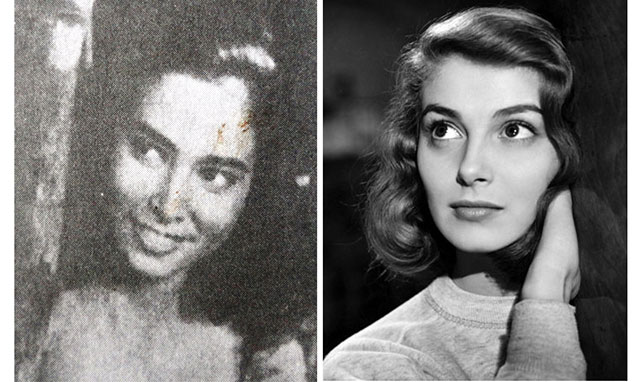 Chona Sandoval: Pier Angeli of the Philippines
Pier Angeli (1932 to 1971) lit the Hollywood screen in her movie debut, Teresa (1951) that won for her a Golden Globe as Young Star of the Year. Romantically linked with James Dean, the Italian-born Angeli had a Filipina counterpart—Chona Sandoval (born 1943)—who appeared in Dean-inspired films that showed tortured, troubled youths, like Barkada (1958) and Walang Takot (1959). Sandoval also had a James Dean look-alike for a sibling—Lou Salvador Jr.—thus strengthening the Angeli-Dean association.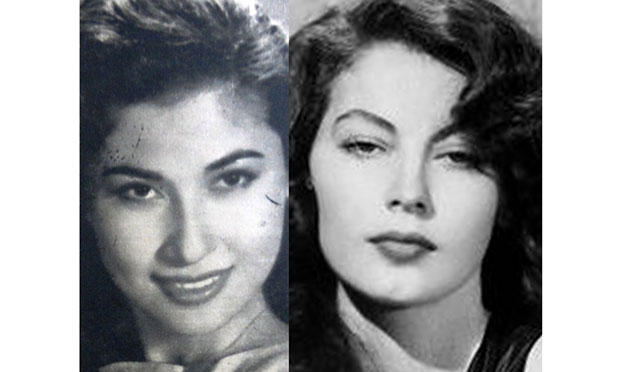 ADVERTISEMENT - CONTINUE READING BELOW
Merle Tuazon: Ava Gardner of the Philippines
The Bicolana originally named Amelia Romero is better known as the fifth wife of matinee idol Leopoldo Salcedo, with whom she had a daughter, Yvonne. Tuazon's early appearances were in late '50s costume movies, but blessed with a face that reminded audiences of the provocative beauty of Ava Gardner (1922 to 1990), star of The Barefoot Contessa. Tuazon was soon snagging femme fatal roles like Gardner, most especially in Eva Dragon (1959). Eventually, Tuazon would graduate to other genres—comedy (Nukso ng Nukso in 1959), drama (Emily in 1960), and later, Western films (Ngayon Lamang Ako Dumating in 1968).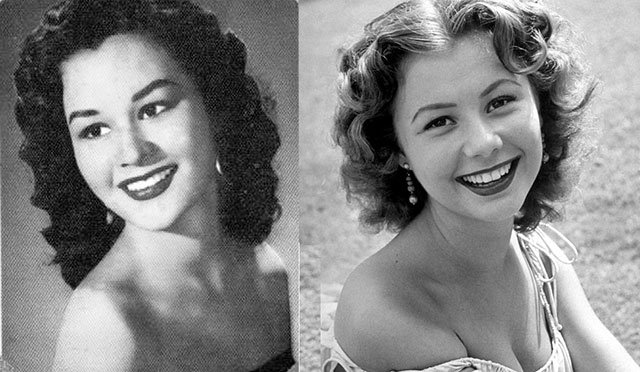 Norma Vales: Mitzi Gaynor of the Philippines
In 1949, Far Eastern University student Norma Vales was given a small role in the movie, Awit ng Pag-ibig. Her bright, radiant beauty, plus her superb dancing skills, reminded the Sampaguita executives of Mitzi Gaynor, who had wowed Broadway as the perky Nurse Nellie Forbush, in the musical South Pacific. Thus, the "Mitzi Gaynor of the Philippines" was launched to full stardom in Gorio at Tekla (1951) with Fred Montilla.
ADVERTISEMENT - CONTINUE READING BELOW
Share this story with your friends!
---
Help us make Spot.ph better!
Take the short survey
Load More Stories