10 Classic Filipino Film Actors and Their Hollywood Lookalikes
Did you know we had our own James Dean?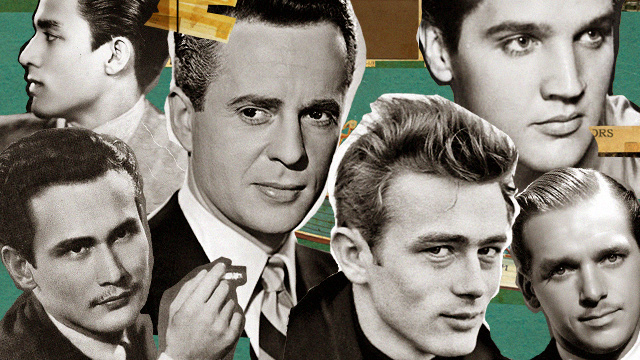 (SPOT.ph) Long before John Lloyd Cruz and Piolo Pascual made their fans swoon, there were plenty of notable actors in cinema that stood out for their talent, good looks, and charm. When you look back on local showbiz history, the industry had a couple of stars who bore a likeness to the leading men in Hollywood. These are some of the Filipino actors who were often compared to legends like Elvis Presley and James Dean.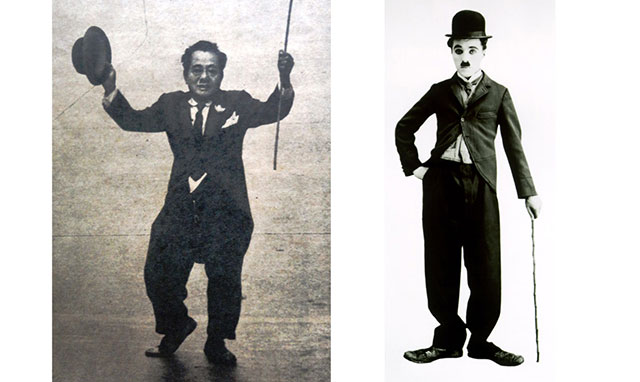 Canuto Francia a.ka. Canuplin: Charlie Chaplin of the Philippines
The stage performer, Canuto Francia (January 28, 1904 to September 4, 1979) began his career in bodabil. A Charlie Chaplin (1889 to 1977) impersonator, he also delighted audiences at the annual Manila Carnival with his magic tricks. Canuplin starred in the first Filipino comedy film, Morir Antes Que Pagar (Die Before You Pay) in 1929. In many of his films and in post-war stage shows, Canuplin appeared in his trademark "Little Tramp" guise, wielding a cane, and wearing a baggy suit and a derby hat, soundless like the silent film star. He remained active until he retired in Tondo in the late 1960s. His son, billed as Canuplin Jr., tried to continue his legacy. The Philippine Educational Theater Association staged the musical, Canuplin based on his life, in May 1980.
ADVERTISEMENT - CONTINUE READING BELOW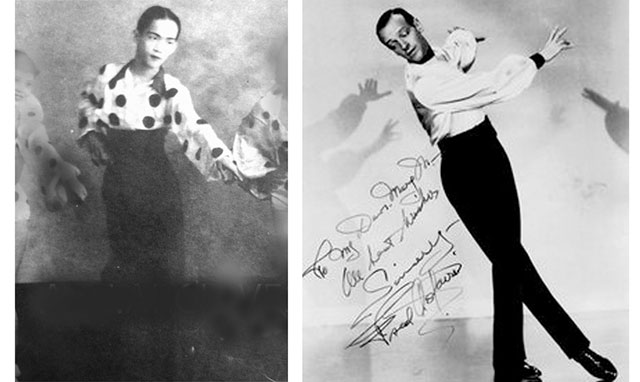 CONTINUE READING BELOW
Recommended Videos
Bayani Casimiro Sr.: Fred Astaire of the Philippines
Bayani Casimiro Sr. (July 16, 1918 to January 27, 1989) was born to parents who were stage actors. He began his career on the bodabil stage as a comedian at age seven, then later as a tap dancer.  His lithe and nimble moves were also reminiscent of the great Astaire. He even looked like him—slim, gangly but graceful on his feet. Casimiro was often supported by lady dancers, but a favorite comic dance partner was "Golay," who would one day be known as Dolphy. From the stage, Casimiro transitioned to movies where he was often cast in musical comedies. He was last seen as the father of Enteng Kabisote in the TV sitcom, Okay Ka, Fairy Ko! His junior, Bayani Casimiro II also became an actor.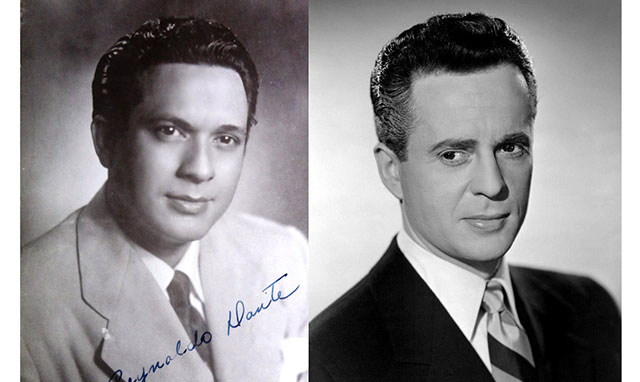 ADVERTISEMENT - CONTINUE READING BELOW
Reynaldo Dante: Larry Parks of the Philippines
The pre-war matinee idol Reynaldo Dante (March 13, 1912 to February 10, 1985) was a favorite leading man of such movie goddesses like Luningning, Arsenia Francisco, Leila Morena, and Anita Linda, who co-starred with him in Guwapo (1953), and in his most memorable movie, the award-winning Sisa (1951). The flawlessly handsome mestizo was often compared with stage and movie actor Larry Parks (1914 to 1975), who, like him, started in supporting roles and in costumed epics, until Parks hit the bigtime with The Al Jolson Story in 1946. Unfortunately, Parks' Communist ties ruined his career. As for Dante, he endured for two long decades in the industry.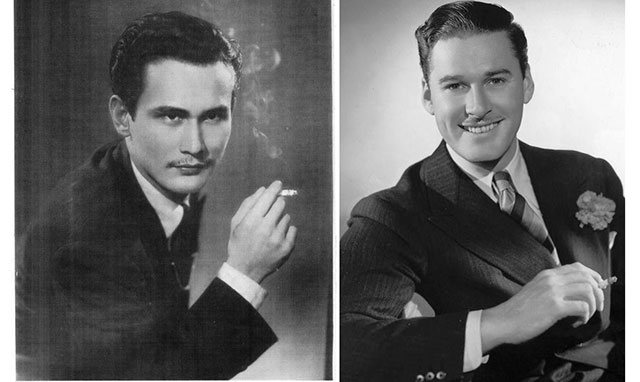 Federico del Puerto: Errol Flynn of the Philippines
The Philippines' answer to the swashbuckling star, Errol Flynn was the Cagayan de Oro hunk, Federico del Puerto (1927 to 2010). Del Puerto fully embraced his Errol Flynn persona, letting his hair grow like Flynn's for the Lebran adventure film, The Pirates Go To Town (1950), co-starring Lirio del Valle. It is the only known film that he starred in. He would eventually return to Cagayan de Oro where his family operated Federico's Grill, a restaurant named after him which houses his personal mementos, portraits, and clippings from his showbiz career.
ADVERTISEMENT - CONTINUE READING BELOW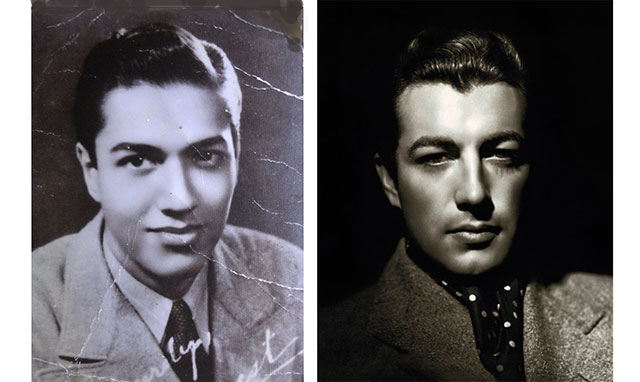 Ernesto La Guardia: Robert Taylor of the Philippines
One versatile actor of pre-war Philippine movie era is Ernesto La Guardia who had leading ladies like Rosario Moreno and Elsa Oria in Mahal Pa Rin Kita and Inday, both released in 1940. He could also play villain roles like in Madaling Araw and Lagot na Kwintas. La Guardia was an almost-clone of Robert Taylor (1911 to 1959), the suave star of American film and TV and one of the most desired leading men of his time, ever since he shot to stardom in the 1935 film Magnificent Obsession. La Guardia would come out of retirement in the 1960 movie, Estella Mondragon with rising star Amalia Fuentes.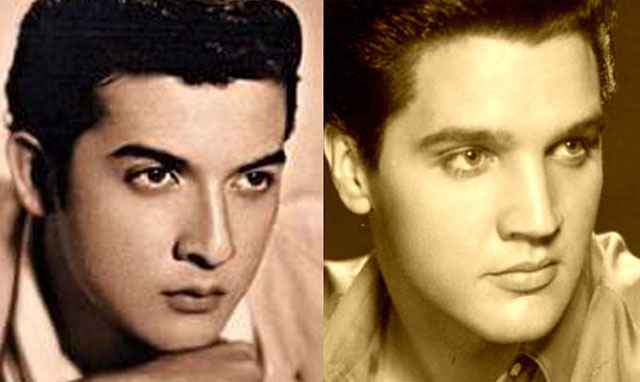 ADVERTISEMENT - CONTINUE READING BELOW
Eddie Mesa: Elvis Presley of the Philippines
One of the early claimants to the throne of the Philippine Elvis was Eduardo Mesa Eigenmann (born 1938). He began his showbiz career as a lead singer of his band, Eddie Mesa and the Trippers, singing Presley songs that were big hits in the late '50s and early '60s. Soon, Mesa was also impersonating his style and look, and indeed, his resemblance to the rock 'n roll king was startling. Mesa also teamed up with stars like Susan Roces, Helen Gamboa, and Rosemarie Gil in movies that displayed his Elvis-like vocals. He eventually married Gil, with whom he had three children, all actors. In time, many more "Elvises of the Philippines" arose—Edgar Opida, Chito Bertol, even a female Elvis, Cora Adajar. But no one could quite capture the Elvis image and sound more successfully than Eddie Mesa, now a pastor-preacher-singer in the U.S.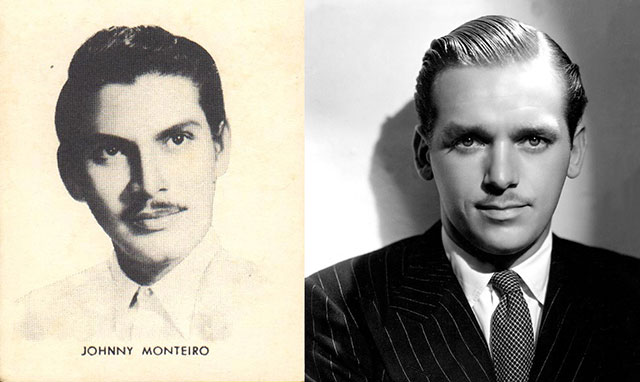 ADVERTISEMENT - CONTINUE READING BELOW
Johnny Monteiro: Douglas Fairbanks Jr. of the Philippines
John Monteiro Montgomery—or Johnny Monteiro—was such a multi-faceted actor that he could shift from playing bold, heroic swordsmen (Siete Infantes de Lara, Apat na Anino) to being a despicable villain with ease, like when he played Hudas in the film, Kalbaryo ni Jesus (1952). He was at his best in epic adventure movies that required him to fight sword duels, rescuing damsels in distress and riding horses to battles. His Filipino-American mestizo looks mirrored that of Douglas Fairbanks Jr., (1909 to 2000) who also left his mark in action-packed adventure pictures, playing Zorro, Robin Hood, and the Thief of Baghdad. Fairbanks Jr. went on to become a real-life hero when he was awarded a medal as a naval officer in World War II.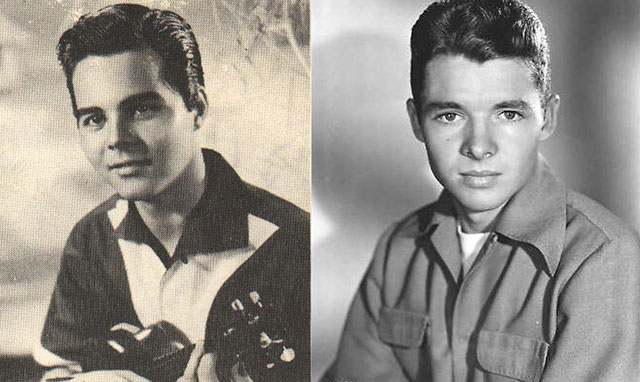 Hector Reyes: Audie Murphy of the Philippines
One of the most decorated heroes from World War II, Audie Murphy (1925 to 1971) received the Medal of Honor for valor at age 19 for single-handedly holding off German soldiers while fighting in France. Back home, the baby-faced Murphy succumbed to the lure of Hollywood, and became a star of such movies as Billy the Kid, The Red Badge of Courage, and his bio-flick, To Hell and Back. LVN Pictures lost no time in grooming one of its teen stars to be the "Audie Murphy of the Philippines." They found him in Hector Reyes, who bore an unmistakable similarity with Murphy. He was often cast in films featuring teens in a troubled environment—Dama Juana Gang (1956), Barkada (1958), and Walang Pangalan (1960). Reyes had Chona Sandoval as his love interest in a few romance movies. Reyes quit the movies in the mid-'60s.
ADVERTISEMENT - CONTINUE READING BELOW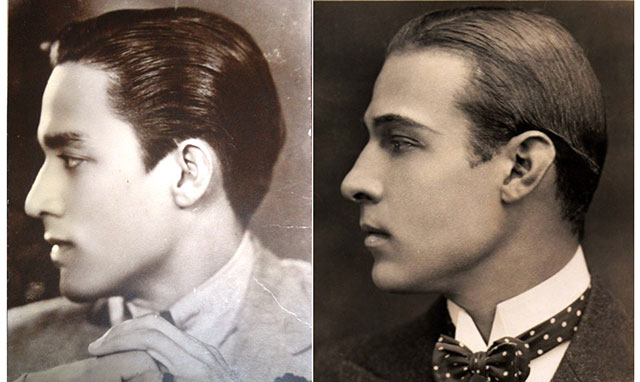 Leopoldo Salcedo: Rudolph Valentino of the Philippines
Leopoldo Salcedo (March 12, 1912 to June 11, 1998) was born in Cavite. From performing in bodabil shows with Lou Borromeo in 1929, he was discovered for the movies by Jose Nepomuceno who cast him in Sawing Palad in 1934. The brown-skinned film idol gained a reputation for his handsome visage and perfect profile, often likened to that of John Barrymore and the great lover, Rudolph Valentino. He, too, had a succession of women, marrying five times. Salcedo won acting honors from FAMAS twice (Moises Padilla Story and Ganito Kami Noon, Paano Kayo Ngayon?). At his prime, Salcedo was one of the highest paid actors of the industry and was voted "King of Philippine Movies."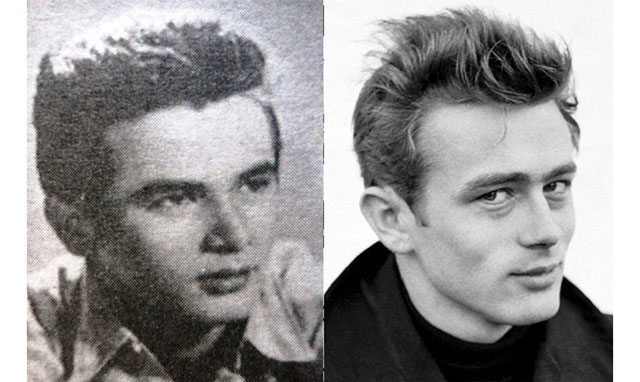 ADVERTISEMENT - CONTINUE READING BELOW
Lou Salvador Jr.: James Dean of the Philippines
From his looks, get-up, stance, slicked hair, and attitude, Lou Salvador Jr. (December 4, 1941 to April 19, 2008) could easily pass up as James Dean's twin. The son of the original master showman Lou Salvador Sr., the younger Lou joined the movie bandwagon at age 16. Beginning with bit parts, Salvador Jr. found his groove in "bad boy" movies such as Barkada, Walang Takot, and Alias Golden Boy. His pictorials often show him brooding, always in a plain shirt, leather jacket, and denims, all very Dean-esque. He won the FAMAS Best Supporting Actor award for the FPJ movie Ako ang Katarungan. Retired from the movies in the '70s, Salvador Jr. died in Las Vegas from lung cancer at age 66.
BONUS: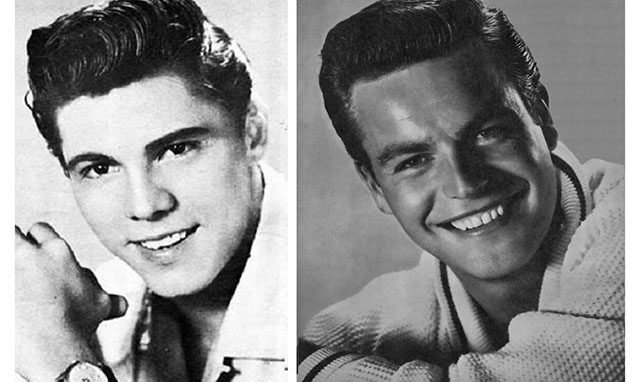 Bob Soler: Robert Wagner of the Philippines
Robert Ycsiar Gutierrez (born 1938) was a student and member of the Jose Rizal College Light Bombers basketball team when the movies beckoned. Premiere Productions re-christened him as "Bob Soler," since Robert "Bob" Wagner Jr. (born 1930) was already a popular leading man at that time, married to the lovely Natalie Wood. With his pompadour and disarming smile, Soler did look like Wagner. Soler was cast as the second lead in his first movie, Bakya Mo Neneng (1957), and then did Mr. Basketball (1958) to show off his natural athletic skills. Soler is most well known for being the first actor to play Mars Ravelo's Captain Barbell (1964) on the silver screen.
ADVERTISEMENT - CONTINUE READING BELOW
Share this story with your friends!
---
Help us make Spot.ph better!
Take the short survey
Load More Stories