Meet the Guy Who Made "Ganda Ka?" Happen
Macoy Averilla talks about how his viral videos came about.
(SPOT.ph) It was yet another boring weekend at home for Macoy Averilla. So, just for fun, he took out his laptop and started dubbing Filipino lines over a sequence of Mean Girls, one of his favorite movies. He posted the first video on his Facebook profile just for his friends to watch. But since then, the four-part series has garnered over three million views (and counting), leading him to make his own page just so more people can watch his other dubbed videos.
If you haven't come across at least one of the videos on your Facebook timeline, we'll just assume you either a) disappeared from the face of the earth or b) don't have friends who have a sense of humor. Let's hope it's neither—but just in case it is one of the two, Averilla breaks down how a simple video becomes an online sensation.
First, he picks out a memorable scene from one of his favorite movies—be it Confessions of a Shopaholic or The Devil Wears Prada. He then watches the scene again and again to see what he could dub over it. He explains, "Before I dub, pinapanood ko muna 'yong video nang mga five to 10 times muna." Then, while the video is playing, he says, "Sinasabayan ko 'yong linya pati 'yong buka ng bibig ni Regina George or ni Meryl Streep para when I dub, sakto lang din talaga siya."
So yes, he's the only voice behind all the characters. And it makes the videos all the more fun to watch because it vaguely feels like a school project you could've easily done yourself (with or without your groupmates). Funnily enough, that's actually how he started.
ADVERTISEMENT - CONTINUE READING BELOW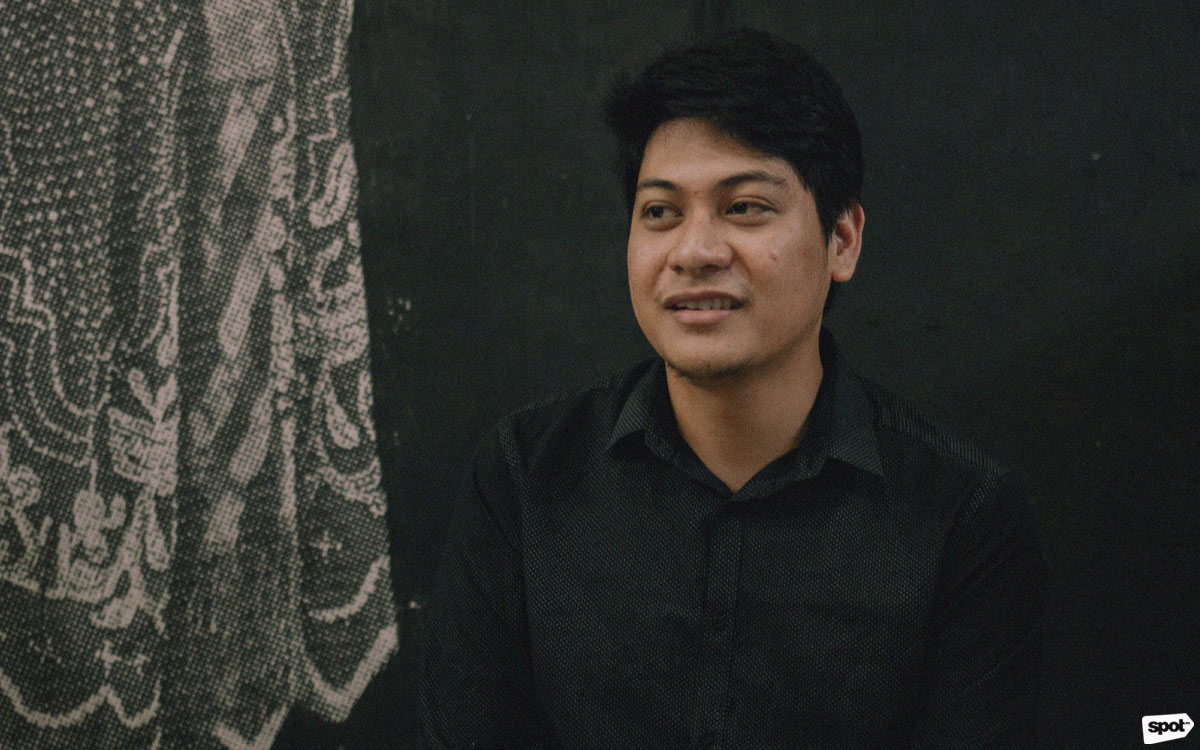 The 25-year-old studied Communication Arts in Colegio de San Juan de Letran. "I started dubbing videos [ever] since I was in college pa eh. Kasi no'ng college ako sa Letran, we had a course na radio production, so it requires dubbing talaga," he recalls. That was just for radio. He only came up with the idea of dubbing videos when he took a class for TV production. But even then, he didn't upload the videos he made. "Kumbaga sariling copy ko lang. Pinapanood ko lang, naka-save lang siya sa laptop ko."
What he originally uploaded was actually a set of memes replacing the usual English subtitles with Filipino versions. They're basically a photo version of the dubbed videos he posted afterwards, making it somewhat of a template. He recalls how he went from memes to videos, saying, "Parang inisip ko lang na, 'Okay, tapos na ako sa memes, what if videos naman?' Parang level up lang." He never expected it to blow up and for people to ask for more. "Eventually, nag-viral siya and then I decided na gumawa ng part two, and then naging part three, and then nanganak na siya ng The Devil Wears Prada and Confessions of a Shopaholic."
CONTINUE READING BELOW
Recommended Videos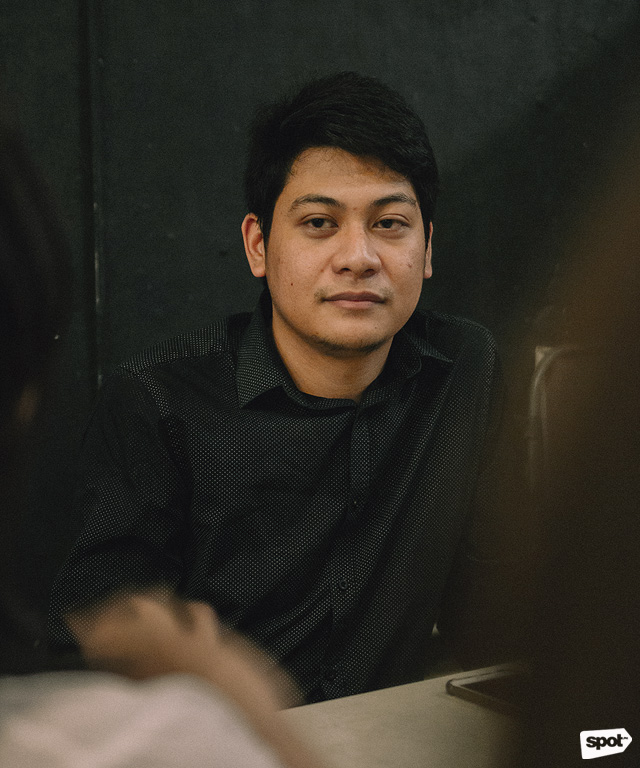 ADVERTISEMENT - CONTINUE READING BELOW
Though there are a lot of movies to choose from, he doesn't make dubs of scenes that have already been done before. "Ayoko rin kasi masabihan na ginagaya ko yung ganitong tao kasi I prefer din naman 'yong originality ko. Mas gusto ko rin kasi na may authenticity 'yong ginagawa ko," he explains. And while he hasn't received hate comments on his videos, he's not exactly inviting them in, either. "Ayoko rin masabihan na, 'Uy na-dub na 'yan ni ganyan, ba't mo ginawa?'" So, before he dubs videos, he checks if someone else has done it before. "Para just in case, may assurance ka na feeling mo na ikaw 'yong first time na may gumawa nito."
By now, you might have already noticed his love and affinity for rom-coms, but he also chose those movies because he knows that the audiences will relate with those the most. "Pinipili ko siya depende sa popularity. 'Yong sa Mean Girls kasi, alam kong maraming makaka-relate sa movie since chick flick siya," he explains. He also acknowledges that the depth of the story isn't what he's after. Rather, it's the entertainment value. "Sa totoo lang, hindi naman ganoon kalalim 'yong story ng Mean Girls. Ang babaw lang ng story. It's very high school-ish pero it's something na kahit paulit-ulit mong panoorin, nakakatuwa pa rin eh."
And that's something applicable to his videos, too. You won't get tired of watching them again and again, eventually memorizing the lines and actually using them in everyday conversations. God knows how many times you've heard someone say, "Shelemet" just like the tagalized Cady Heron. And yes, he knows how funny that Mean Girls dub is, too. "'Yong part two ng Mean Girls talaga 'yong naging viral kasi habang nag-eedit ako, natatawa talaga ako eh."
ADVERTISEMENT - CONTINUE READING BELOW
While his second Mean Girls dub is his favorite, he also says that The Devil Wears Prada is something personal for him, as his first job was as an editorial assistant for one of the country's leading newspapers. "Pero hindi ko sinasabing ganun 'yong boss ko dati, a," he quips. He's since gone on to a few more jobs related to advertising—even landing one in Doha, Qatar for a year or two. Now, as a viral video star, it only makes sense that he's a Social Media Manager for one of the biggest media agencies.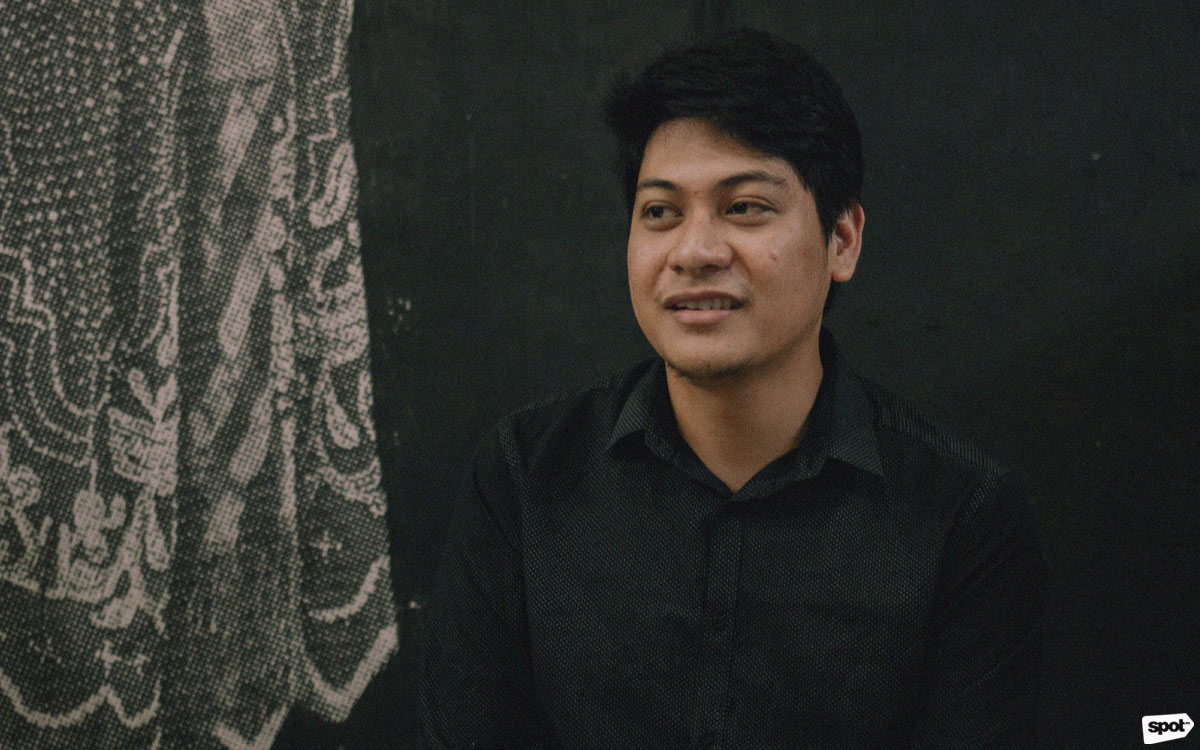 It's this close and personal relationship with movies that Averilla wants to bring to those who watch his videos by making their tagalized versions. He could've easily made a literal Filipino translation of the movies. Instead, he added not-so-secret inside jokes that only Pinoys would understand to make them even more relatable.
In a dubbed video for Confessions of a Shopaholic, he replaces the super-important credit card with what else but a beep card. He also gives Karen Smith's quintessential "If you're from Africa, why are you white?" question as an example. "Inisipan ko na lang na lagyan ng pop culture [reference] na Pinoy. So, 'yon, Divisoria, Carriedo, Quiapo...ginamitan ko ng mga gano'n." And of course, Regina George's shady line, "So you agree? You think you're really pretty?" has now become the ever-famous and somehow-more-shady, "Ganda ka?" He doesn't take all the credit for it, though. "I'm sure naman may mga gumagamit na niyan before pero baka wala lang masyadong nagsasabi or hindi pa siya ganun kalaganap."
But Averilla knows that not all of his videos are as funny as the others. "To be honest with you, these past few Mean Girls na nilabas ko—'yong nasa mansion sila—for me, hindi 'yon nakakatawa for me. Ano lang, simpleng dub lang," he reveals. But he has a reason: He wants to cater to people who have a different sense of humor. "For example, iba 'yong level of humor mo sa level of humor niya. Minsan kasi there are certain lines na super nakakatawa for you, but for her, it's just normal."
ADVERTISEMENT - CONTINUE READING BELOW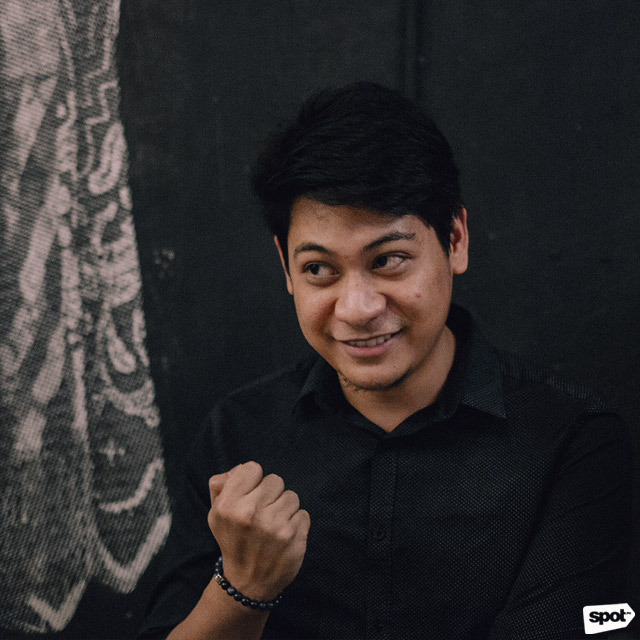 He's also leaving the door open for videos that have a slightly deeper meaning but can still make you laugh. "Gusto ko lang magkaroon ng variation 'yong videos na ilalabas ko. [Gusto ko] na may variation na funny, may variation na seryoso, may variation na medyo may parinig nang onti sa social issues—wow!" he explains before cutting himself off with a laugh.
Still, these social issues are something relatable Pinoys go through literally every day like the dreadful transportation system. "Sa mga susunod kong gagawin na videos, baka maging relevant ako nang slight, most especially sa issues sa transpo, pero hindi ako magpaparinig sa politicians, sa mga transpo lang," he says. Or, he hints, he could even do one about online dating. "Basta 'yong mga makaka-relate ang mga friendships parang sa Grindr, dating apps, ganon. Mga MRT, LRT, para lang may onting twist."
Recently adding White Chicks to his list of dubbed videos, he also has plans of working on High School Musical (yes, the whole trilogy) and even the Avengers. He explains that it's just a matter of figuring out the soundtrack, because Facebook often flags copyrighted materials and soundtracks automatically.
ADVERTISEMENT - CONTINUE READING BELOW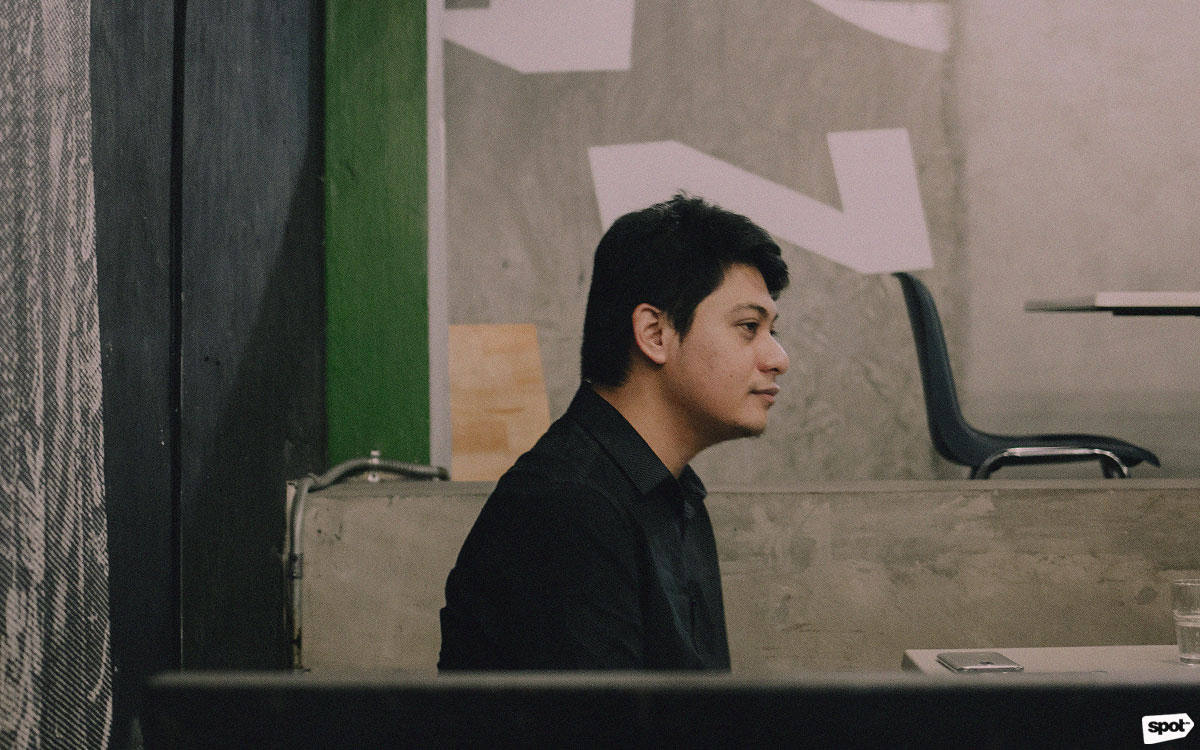 He hasn't been mobbed by fans while going about his daily life (yet), but he is recognized every now and then—even getting a free Peach Mango Pie in the process! He also finds it amusing when people thank him by saying, "Shelemet." Or when popular TV shows say, "Ganda ka?" in their bits.
The ironically soft-spoken viral-video star just wanted to make things a bit lighter. "Ginawa ko lang kasi 'yong video[s] for the sake of making people happy," he says. "Well, baka sobrang ma-drama lang siya pakinggan pero that's the truth e. Gusto ko lang talaga mag-spread ng good vibes sa Twitter feed or sa Facebook timeline ng mga tao."
Between his memes and dubbed videos, that's exactly what he's been doing. It might have been just a lazy afternoon at home for Averilla when he started it all. But everyone else's hellish weekdays are all the more better for it.