The Story of the 106-Year-Old Filipino-American Who Has Lived Through History
Curiosity, Adventure & Love has won multiple awards abroad.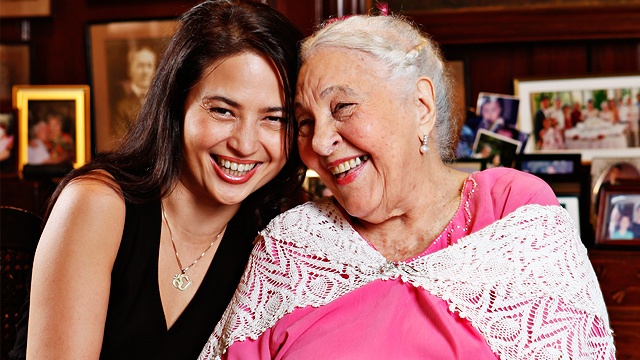 (SPOT.ph) The past is most fondly recalled when shown through the personal. Journalist-turned-filmmaker Sunshine de Leon has spent a decade poring over old photographs and other archival materials for her documentary about her beloved grandmother, Jessie Lichauco, whom she fondly calls Nana. What resulted is a moving recollection of Sunshine's Nana's story, entitled Curiosity, Adventure & Love.
ADVERTISEMENT - CONTINUE READING BELOW
CONTINUE READING BELOW
Recommended Videos
The family-oriented documentary tracks both the effects of World War II on the country's families as well as the legacy of curiosity and adventure found in the deepest recesses of a devoted centenarian's heart. Lichauco, who is an American born in Cuba, first visited the Philippines when she was just 18. She met her husband, lawyer Marcial Lichauco—the first Filipino graduate of Harvard—in Washington D.C. while he was lobbying for Philippine independence.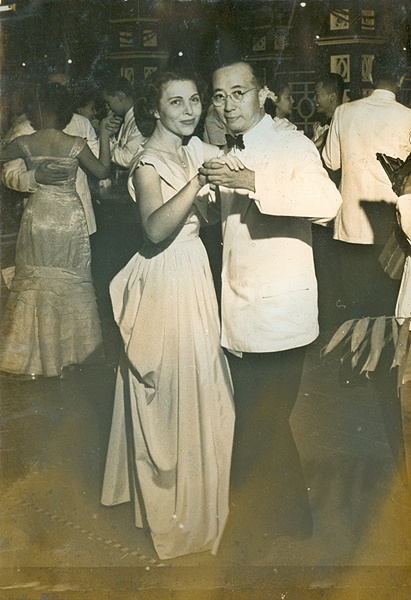 ADVERTISEMENT - CONTINUE READING BELOW
Lichauco's life is a unique and interesting way for the film's viewers to see the history of the Philippines unfold—from being a colony of the United States to being under Japanese rule. It isn't a typical textbook account filled with facts to be memorized and dates to be remembered. It's the retelling of a story you've probably already heard countless times before—but with real characters that are more than just names and faces.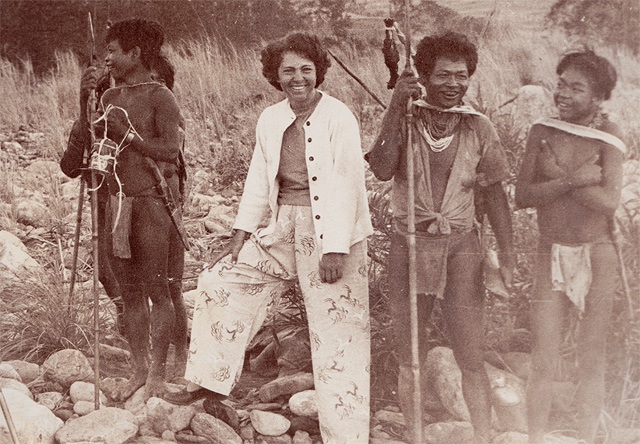 ADVERTISEMENT - CONTINUE READING BELOW
During the war, Lichauco and her husband opened a shelter for war refugees that turned into a hospital for over 2,000 people. When her husband died, Lichauco moved to Massachusetts for a while, where she then opened her home to Filipino students who needed a place to stay. A law was eventually signed in 2013 that proclaimed her a citizen of the Philippines for her social contributions to Filipinos.
Curiosity, Adventure & Love, directed by de Leon and Suzanne Richiardone, has been part of multiple international film festivals, including the Docs Without Borders Film Festival and the 2017 Soho International Film Festival, where it was the recipient of that year's Best Documentary. It also won Best Documentary Feature at the Los Angeles Independent Film Festival Awards.
The film is set to screen at the U.P. Film Institute Film Center on August 30 and 31 for the celebration of National Heroes and History Month. It will be launched digitally in the United States on September 11. It's already available for pre-order on iTunes, and it will also be released on multiple platforms, including DirecTV, Dish, INDEMAND, Vubiquity, Amazon, Vudu, XBox, GooglePlay, YouTube, and Swank.
ADVERTISEMENT - CONTINUE READING BELOW
In an exclusive interview with SPOT.ph, de Leon talks about how she became a filmmaker, her close relationship with her grandmother, and how this all led to an award-winning documentary about the history of the Philippines.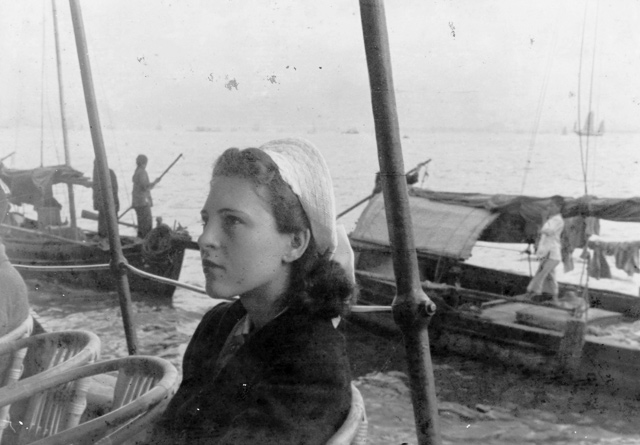 How did you come up with the idea for Curiosity, Adventure & Love?
ADVERTISEMENT - CONTINUE READING BELOW
All of my life, I have watched my grandmother share stories of her experiences with people who have long known her or just met her, and I have seen the fascinating, interested reactions of those people. I have also been following her around with a pen and paper for the last decade writing down what I call her "nana-isms," or poetic one-line pieces of wisdom she randomly comes up with. I realized that her gift is her memory, and she has lived through such a unique part of history that it should be shared with future generations.
Curiosity, Adventure & Love has been screened—and even won—in multiple film festivals around the world. What was that experience like, showing your work to a global audience? How did it feel to represent the country at those events?
My film took so long to make and Nana was already old, so my wish was to finish my film in time and that she would be able to see it. The day I sat next to her holding her hand and watching her watch her story was the happiest day of my life. So, the fact that our film won five awards and was accepted into seven festivals was like a dream I never dared to imagine actually come true.
ADVERTISEMENT - CONTINUE READING BELOW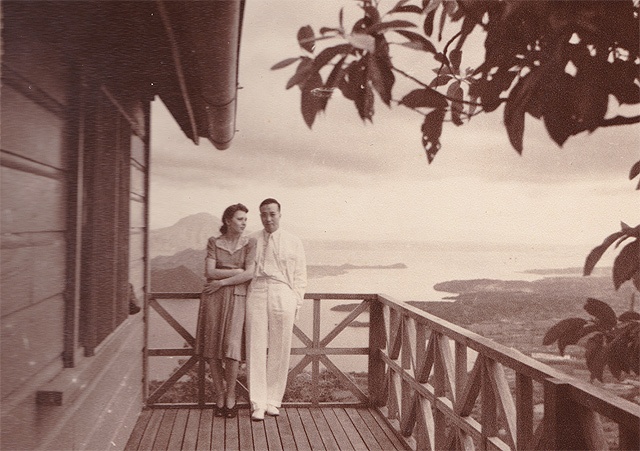 Is the reaction to the film different for every country where it screened? If so, how was it different? If not, why do you think the reaction is the same for everyone?
ADVERTISEMENT - CONTINUE READING BELOW
No matter where we have screened the film, the reaction has been the same. People loved it and have embraced the film whole-heartedly. They come up to me excitedly to tell me why the love it, they participate actively in our Q&A sessions, and want to make sure that their friends and family see it. I even have people contacting me on social media thanking us for making the film or sending messages about how and why the film touched them, and some ask me what certain "nana-isms" were in the film as they wanted to remember them. A few people actually told me that when you see this film, it makes you want to be a better person.
What do you feel is missing in the film industry today? Is there an area that you believe is being overlooked?
There should be greater possibilities for the general public to watch documentaries and independent feature films. I think theaters are used to showing "Hollywood" films, but I think that there is a growing market worldwide and in the Philippines for films that are also more thought-provoking and inspirational. I also think the format that documentaries take has changed a lot over the last 20 years and it would be good to expose people to that. I think theater owners tend to not take risks so they go with what works, but I think if they started to show more documentaries, they would see that there is a market and it would also give that market an opportunity to grow more. It's that idea of "build it (or in this case 'show it') and they will come."
ADVERTISEMENT - CONTINUE READING BELOW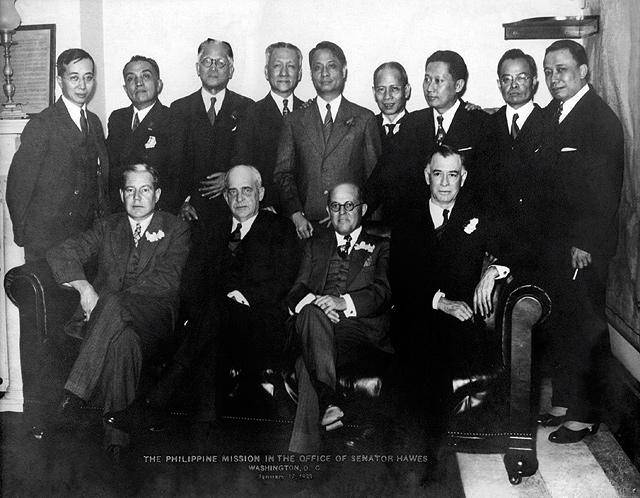 Do you think filmmakers have any responsibility to culture? Would you say it was your responsibility to find your audience?
A good film has respect for and enhances culture. My film teaches people about what the Philippines has been through during a specific key period of history, which I hope, in turn, has contributed to cultural understanding. I do think we have a responsibility to our history to make sure that we remember it, that people understand it. When you understand where you came from, you can best realize the true potential for your future. I didn't make this film for the Philippines or for my grandmother or for my family. I made this film to shed light on Philippine history and to show people what I sometimes refer to as "Nana's way." I think the film is for any person who is interested in the concepts of "curiosity, adventure, love."
ADVERTISEMENT - CONTINUE READING BELOW
What got you into filmmaking? Was there a particular moment when you realized you wanted to pursue the craft?
I became a filmmaker simply because I had a story to tell, and making a documentary was the best way to share my grandmother's story with the world. Filmmaking was never anything I had previously thought of doing in my life! There was one moment when I decided to change my mindset from creating a book to making a film, and it was completely random. I started talking to someone I had met who was a filmmaker, and he happened to have visited my grandmother. We started talking about her and he was raving about her memory. When I told him I had been wanting to tell her story in a book, he told me that I should make a film because the "fact that she could remember and tell her own story at her age" would make it so compelling. He also said that it was "her personal memories of history that brought it to life."
ADVERTISEMENT - CONTINUE READING BELOW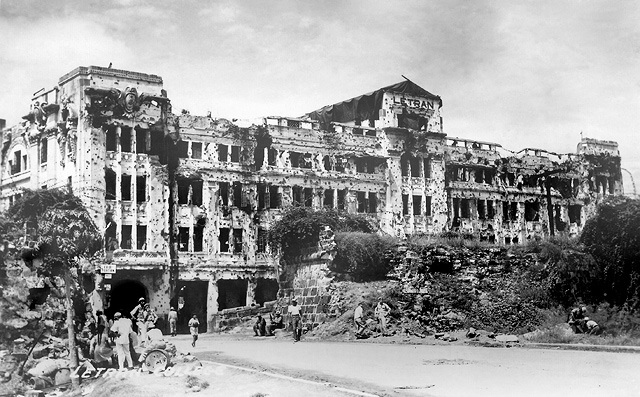 What is it about the documentary that attracted you, and what makes it an important form of film?
In this case, I was telling a true story of a person and of a country, and I think truth is the most powerful thing, so the nature of the story meant it had to be a documentary. I think it is important to watch films that are both entertaining and educational. A film should make you think or feel. I think documentaries are important because there are so many real stories to be told, and widening the scope of what people know and understand is always a positive thing. I also think it's important to bring the human element into a story so people can relate to it.
ADVERTISEMENT - CONTINUE READING BELOW
Were there challenges or blocks in your creative process in the duration of the shoot, and how did you move through it?
I envisioned it had three threads woven together: one, the history of the Philippines as told through my grandmother's personal experiences, two, her interesting life story, and three, the wisdom she gathered along her journey and the unique lens through which she sees the world and our humanity.
I never wanted to tell a story that was just about history or just about her life. I always believed that the strength of this film would be in successfully weaving the threads. We were very careful to make sure that each part of the film kept the balance between them so that the film would be as seamless as possible. Choosing which stories and points of history to include was also very difficult as we had enough material to make a longer film.
The other challenge was making sure the film had a solid story line to follow, while making sure it overall maintained the poetry that was innate to her story—along with the significance of the old Spanish colonial house, the river, and the 250-year-old Banyan tree that are so solidly part of my grandmother's world.
ADVERTISEMENT - CONTINUE READING BELOW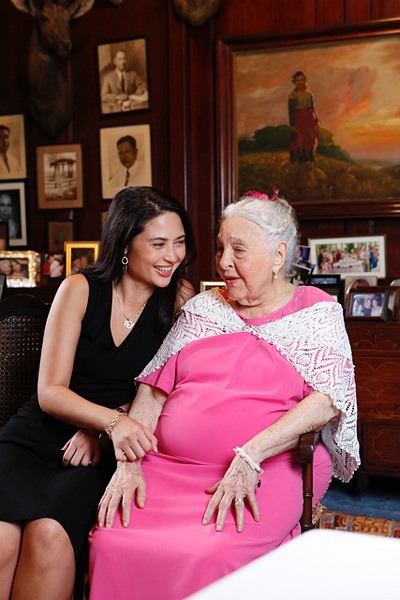 What was it like working with your grandmother? Were there things you learned about her during the process of making the film that you've never heard about before?
It was a kaleidoscope of experiences and feelings all wrapped up into a giant gift. It was rewarding, frustrating, fascinating, and beautiful. It could be tough sometimes to get her to sit down and start filming and focus on a certain subject, but once she started talking, she forgot about the camera and her words became poetic lyrics to a song. I call her my walking human Google—every time I talk to her I learn something!
ADVERTISEMENT - CONTINUE READING BELOW
What are your future plans for Curiosity, Adventure & Love?
I have focused my efforts on bringing the film to the world in every way possible because I believe it's a film for all ages, nationalities and religions. In the Philippines, I would like to have it shown in as many high schools and colleges as possible, to do private screenings to companies or special groups, and to show it in more cinemas in Manila and throughout major cities in the country. I would also like to show it on other channels and to eventually make DVDs available. Internationally, I am thrilled to say that we will soon have international sales agents who will try and sell the film to TV, digital, educational, theatrical markets in the U.S. and every other country in the world. We have versions of the film with subtitles in Spanish, French, and Japanese. I hope people will follow us on social media. We have Twitter, Facebook, Instagram, and a website so they can be informed of where and when and how the film will be next available.
ADVERTISEMENT - CONTINUE READING BELOW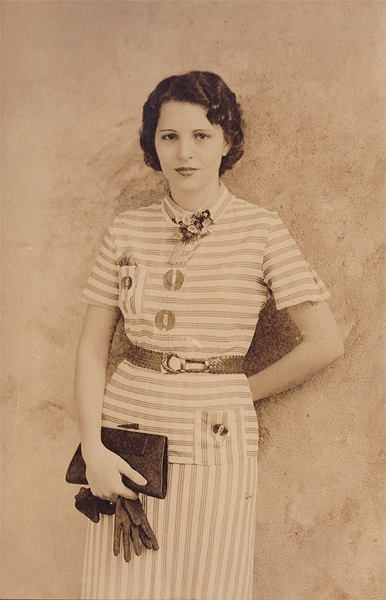 What advice would you give aspiring filmmakers?
Don't be afraid to make the kind of film that you feel is the right way to tell the story. Don't always try to fit into any mold or one genre. Don't be afraid to not know what you are doing or how you will do something. Stay determined until the end, no matter how many obstacles come your way. And if you need help or advice, ask for it. Triple-check every detail of everything that you do, every step of the way.
ADVERTISEMENT - CONTINUE READING BELOW
What are your future plans as a filmmaker?
Suzanne and I are making another documentary, which we hope will change the way people look at refugees, and highlight the need to heal and provide hope to the millions of child refugees worldwide. We want the film to break stereotypes. To remind people that refugees are people like us who simply were forced to leave their home due to circumstances beyond their control.
What do you want the Filipino and global audience to learn from your film?
There are so many lessons I think we can learn from Nana. To remember that everyone is equal and the same no matter where we come from and each deserve to be treated and respected like a human being. That it is our responsibility to help people whenever we see an opportunity (no matter if big or small) to do so—and that you don't need a lot of time or money to do this, you just need to open your heart and care. It is not always so difficult to make a positive difference in the life of someone else. We need to remember that someone has always helped us along the way and we should do the same. To be courageous and stand up for what you believe, and do what you think is right no matter what anyone else may tell you. She always says, "Follow your heart, open your mind and things will fall into place."
ADVERTISEMENT - CONTINUE READING BELOW
Load More Stories