This Gig Curator Is Changing the Way We Watch Indie Music
Bel Certeza is bridging the gap between fans and musicians with Indie Manila.
(SPOT.ph) It was another packed night at Route 196. The line for tickets was spilling over onto busy Katipunan street, cars were parked out front, and musicians and fans alike were grabbing a beer by the tables outside. Inside the bar, it was crowded as usual—music lovers crammed together in the small, historic space that saw the rise of many bands we know today.
It's exactly what you would expect, when the bold black letters on the light box read, "John Mayer Night." A lineup of various local artists were going to perform their own take on the American musician's hit songs.
But it was also "No Phones Allowed" night—a concept from gig organizer Indie Manila and its founder, Bel Certeza. There are a few posters saying, "Phone-Free Zone Beyond This Point" taped to the door. All throughout the night, the usual sea of bright, rectangular screens blocking the view of the stage is replaced by the shadows of fans bobbing their head to the intricate guitar solo of a John Mayer song.
ADVERTISEMENT - CONTINUE READING BELOW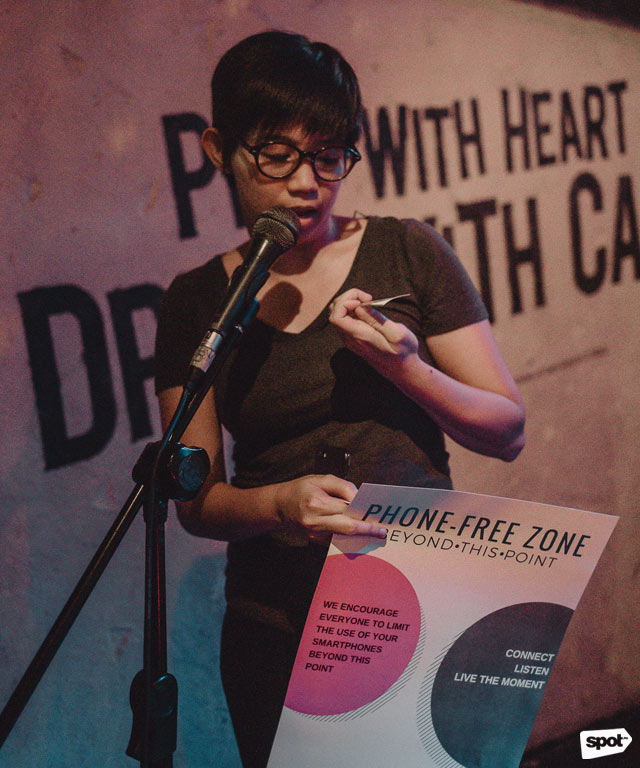 It was the first gig that "enforced" the rule. Certeza talks about the concept right before the first act started. "We're not gonna prohibit you from using your phone, but if you're gonna take photos or do your Instagram Stories, or do whatever social-media post that you like, and share with your friends that you're here—please do it during the first song lang of each set."
ADVERTISEMENT - CONTINUE READING BELOW
Filming Gigs: Where It All Began
In an interview with SPOT.ph, Certeza shares that she wants to encourage people to start appreciating live music—because that's what they came for. And that's why she started Indie Manila in the first place. "I started going to gigs in 2005. So I'm really a fan of local music, but nag-start 'yong idea ng Indie Manila when I started documenting the scene in 2010."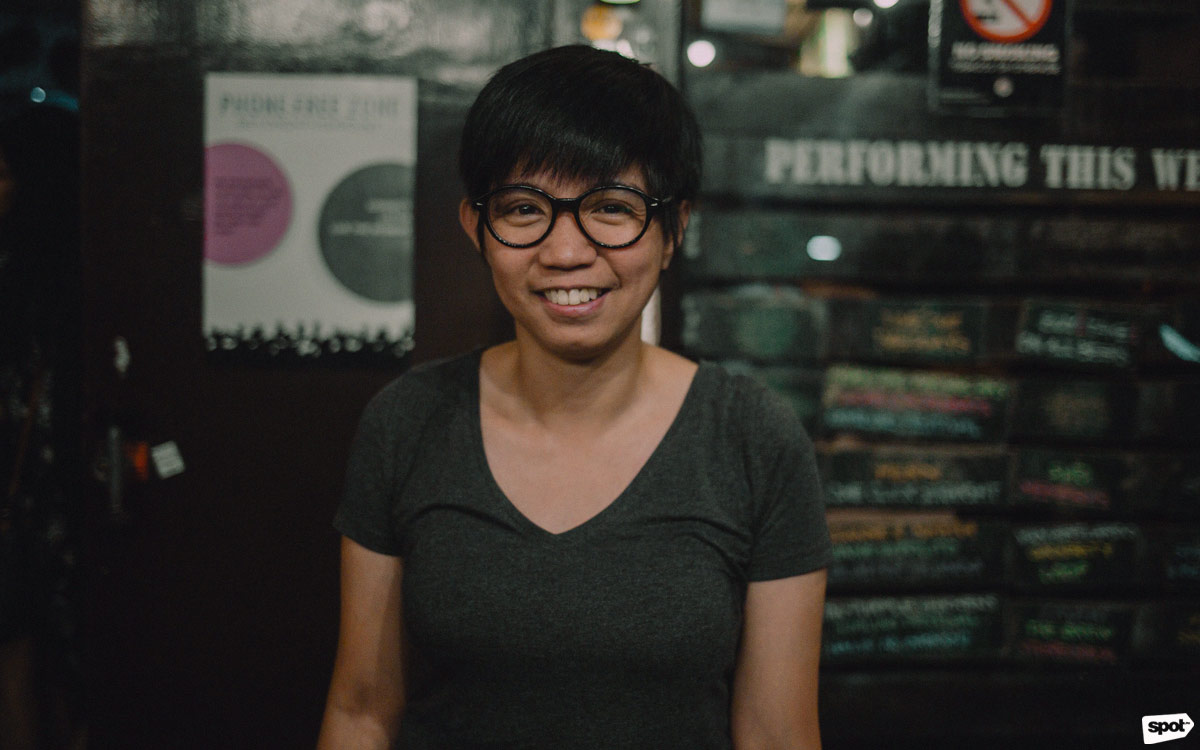 She took her Flip camera—a gift from a friend she met during a gig—and started filming the live shows that she went to. It was a time when people could still sit on the floor in front of the artists performing on stage. "I'd choose a gig na maraming lineup. For example, there are nine bands in the lineup. Pupunta ako do'n, I'll record one or two songs from each band, kahit di ko kilala. Minsan pumipili ako na buong set 'yong kukunan ko [ng video]." Then the bands she filmed—like Sandwich, Urbandub, and Imago—started sharing her videos and she began getting a lot of views. Instead of using her name on the YouTube channel, she changed it to Indie Manila.
ADVERTISEMENT - CONTINUE READING BELOW
Now, Certeza works as an A&R Manager for Homonym, a music supervision company. But she didn't start out in music. She actually took up Education and even taught for a sem just to see if it was really her calling. She eventually realized it wasn't and she continued pursuing her love for music and documenting gigs.
There's a simple reason why she started filming performances: There just weren't any good videos online. So she took it upon herself. From 2010 to early 2012, she was able to film close to 300 gigs. Now, she's at 700 videos—and counting.
Coming From a Fan's Standpoint
She started going to gigs all the way from her home in Binangonan, Rizal. She knows what it's like to plan her complicated commute routes to Makati, Quezon City, and the other gig venues around the Metro. That's why after creating and uploading videos to Indie Manila's YouTube channel, she eventually launched the Indie Manila website in 2014 and the app in 2017 (which is available on both Android and iOS).
ADVERTISEMENT - CONTINUE READING BELOW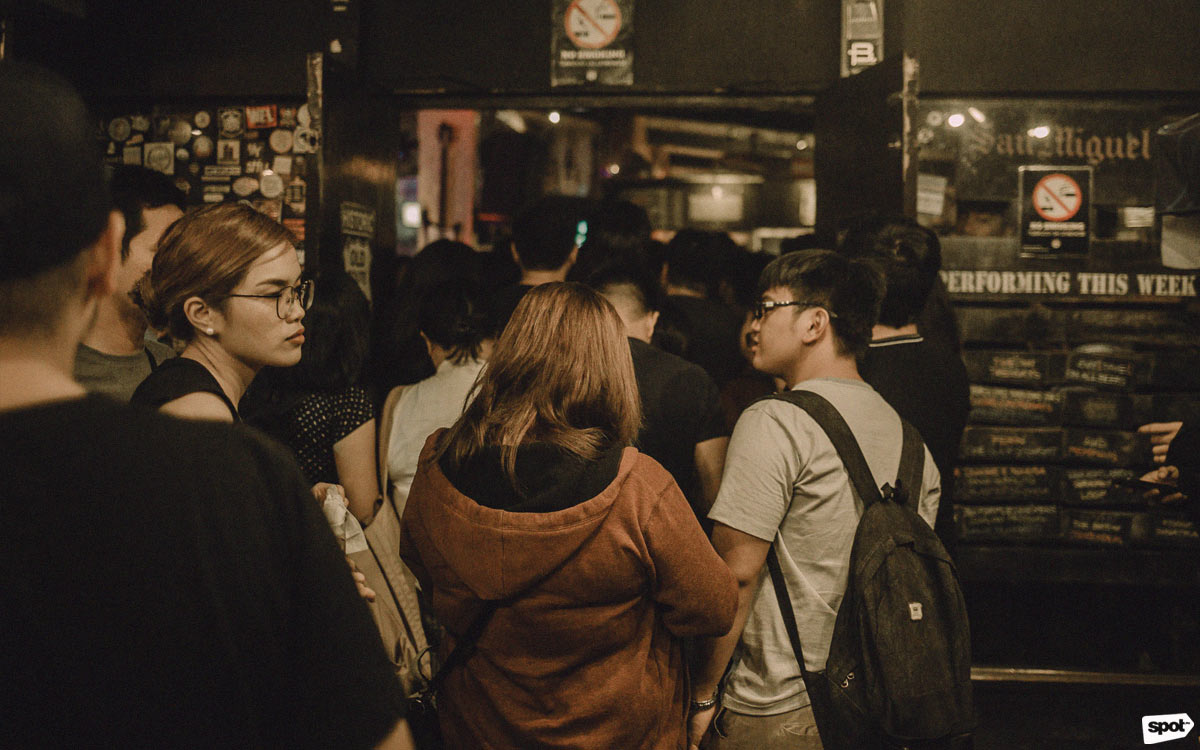 The crowd at Route 196 for John Mayer Night
PHOTO:

Zelda Carreon
She wanted a one-stop place where any fan can see all the events that they can go to. "Merong announcement sa social media, but wala 'yong centralized [place] na when you click it, nandoon na lahat." To make it even more fan-friendly, she also put in directions for how they can commute to the usual gig places. "I see messages asking, 'Pa'no po ba pumunta sa ganitong venue?' or 'Ano po ba 'yong sasakyan na jeep or na bus para mapunta dito?'" She wanted to address those problems and those questions with one handy app. "When you go to a gig, 'yon 'yong magiging guide mo—saan ka sasakay, magkano 'yong pamasahe. So if you're an adventurer sa paghahanap ng gigs, 'yon lang kailangan mo."
ADVERTISEMENT - CONTINUE READING BELOW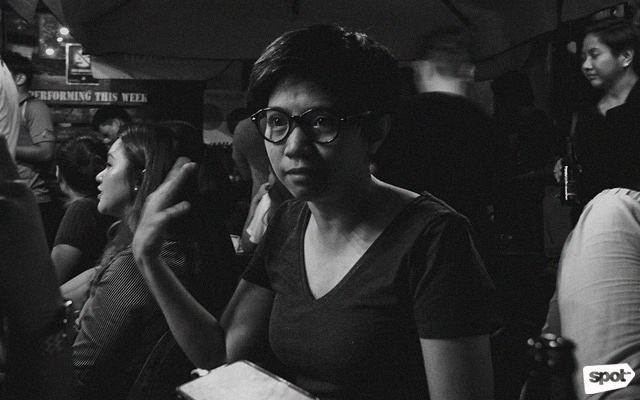 While Certeza was busy developing Indie Manila as an entity of its own, she also started getting tapped as a gig curator by different establishments. "They called me and said, 'Hey Bel, why don't you try curating gigs for a change? Kasi nakita naman namin 'yong mga hilig mong bands. Why don't you make a show out of it?'" That's when she started making lineups for Route 196 and SaGuijo.
ADVERTISEMENT - CONTINUE READING BELOW
She explains how she fixes the lineup for a gig. "Most of the time, I pick a theme in my head. But I don't announce that it has a theme—except for gigs like this when everyone's playing John Mayer songs." For the artists on this particular gig—which include IV of Spades guitarist Blaster Silonga, Dane Hipolito, and Leanne & Naara—she made sure they liked the songs of the artist to give them justice.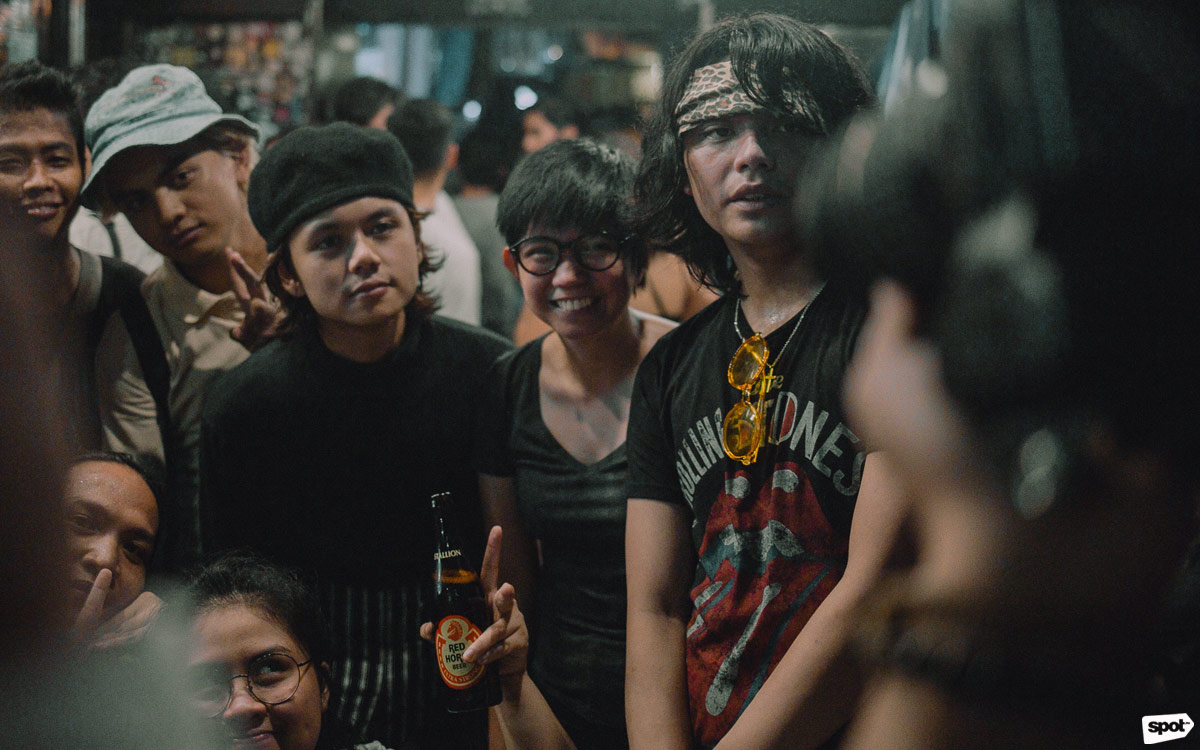 Bel Certeza (middle) with IV of Spades' bassist Zild Benitez (left) and guitarist Blaster Silonga (right)
PHOTO:

War Espejo
Curating Gigs With Fans and Artists in Mind
Certeza also started making more interactive lineups by organizing gigs she calls "By Request." She asks fans to come up with their dream lineup and send them to her via Twitter. Then she'll make it happen—well, as much as possible. "I don't strictly follow [the lineups submitted]—kasi meron na ring [kasama na] pag-curate. Di ko siya ma-explain how I do it, but if it sounds right, 'yon siya."
ADVERTISEMENT - CONTINUE READING BELOW
For all the gigs that she curates, she tries to maintain a balance between new and old acts. "The new artist wants to connect with the old artist because she wants to learn. And the old artist also wants to learn something from that new artist." Indie Manila doesn't have a roster of artists, either.
Certeza personally asks all the bands and musicians that people want to see live on stage. It's a conscious effort to maintain a relationship with performers but also to keep them motivated to do what they do. "I'm always thankful na pumapayag sila mag-play for Indie Manila. Kasi hindi biro 'yong preparation when you play for a gig." She reveals, "I see to it talaga na kahit walang tao 'yong gig, kahit ako na 'yong nag-aabono, I want them to feel that I don't for granted 'yong effort nila to prepare for their set no matter how big or small this band is."
ADVERTISEMENT - CONTINUE READING BELOW
"The new artist wants to connect with the old artist because she wants to learn. And the old artist also wants to learn something from that new artist."
She adds, "Aside from them helping each other, it helps the scene din. We're giving platforms to these unknown bands and at the same time we're giving platforms to these—parang mga batikan na musicians na sanay nang mag-play sa malalaking arenas." Some big bands, she says, miss playing in small venues because of their intimate vibe.
It's that intimacy that she wants Indie Manila to create—she just wants it to be the bridge between musicians and their fans. Some even talk to her about what it's like performing now. "Lumalapit sila sa'kin after a set then they tell me, 'I don't like performing sa phones ng mga tao—we see them na sa phones nakatingin, hindi sa'yo, e.'"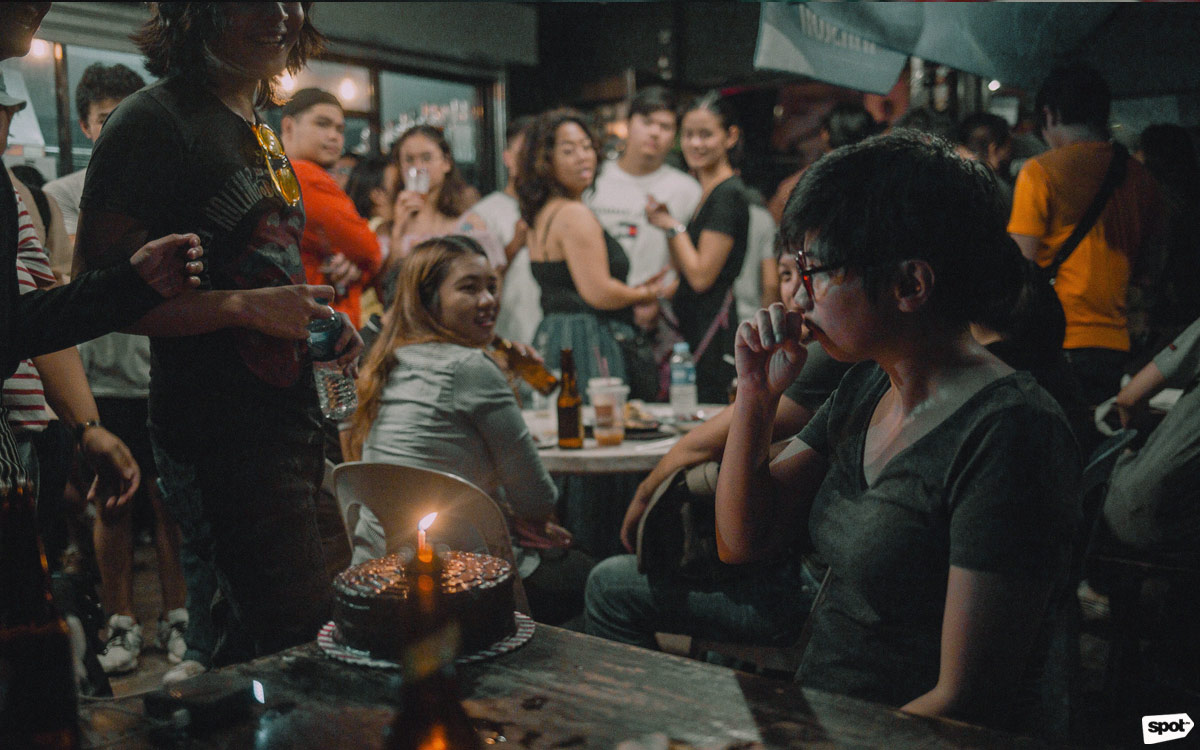 Certeza receiving a birthday surprise during John Mayer Night
PHOTO:

Zelda Carreon
ADVERTISEMENT - CONTINUE READING BELOW
Keeping Indie Manila Free for Everyone
While she's busy curating gigs with different themes and an interesting mix of artists, Certeza's also continuing on improvements for the Indie Manila platforms—and making sure it stays free. "I just want it to be free. Ayoko i-burden 'yong indie scene. Nahihirapan na nga sila. I mean, it already takes effort for them para mag-ipon ng pera pambili ng ticket sa gig."
But she admits it hasn't been easy on her own pocket as she pays to keep the app available every month. "'Yon 'yong next goal: To look for people who will believe in the vision of that app. Not just in funding it, but maybe also promoting it." But she sees how much her work, in its own way, has helped introduce bands into the scene. Now the floor where she used to be able to sit comfortably with her group of friends barely has space for people making their way through.
ADVERTISEMENT - CONTINUE READING BELOW
She looks back at the crowd that's now singing along to "Gravity" with Silonga and Hipolito. "Pag nando'n ako sa harap, wala akong pakialam sa mga tao sa paligid ko. I connect with them. I want these people to realize how important that is," she concludes, before returning to the crowded room to introduce the next act.
Photos by Zelda Carreon and War Espejo