(SPOT.ph) Every Filipino who has ever had to go to family gatherings would know what it's like to have a meddlesome tita with no filter—the one everyone either loves to hate or hates to love—which is why it isn't surprising to see Tita Che become the Internet sensation she is now. It could be her personality, or maybe it's the way she speaks. Whichever it is doesn't matter; all we know is that Tita Che's videos can make anyone laugh.
Tita Che was born on a Monday in November 2017. It was Jeppy Paraiso's day off from his job as a pastry chef at a gourmet doughnut store in Washington. He woke up, made a pot of coffee, sat down, and, without a script in hand or a plan in mind, recorded a video poking fun at no-chill, savage Filipino titas in every Thanksgiving dinner. He meant to send it to only a few of his friends, but at everyone's insistence, decided to put it up for the rest of the world to see.
ADVERTISEMENT - CONTINUE READING BELOW
It was a simple one-minute video inspired by the Thanksgiving Clapback memes that everyone around him had been sharing. Raised in America by his Filipino parents, Paraiso has always been in touch with his Filipino roots. After seeing all the posts about American aunts on Thanksgiving, he couldn't help but compare them to his own titas.
"I thought, Filipinos also do that. Because titas are like, 'you got fat,' or 'you're too skinny,' or 'you didn't finish school.' There was no Filipino version, so I thought—let me make one."
At the time, he had no expectations. All he knew was he made a video and because his friends loved it, he posted it online—end of story.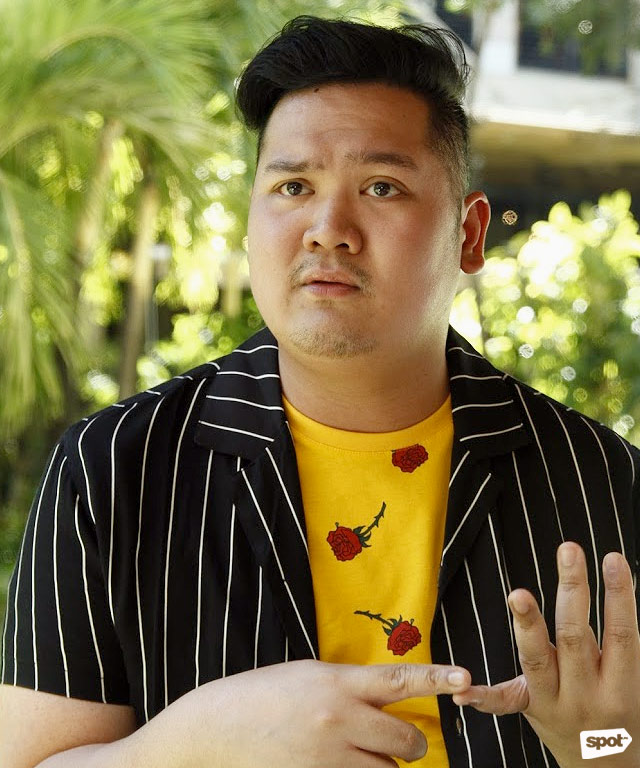 "It suddenly just happened, and I was like, 'Ano 'to? How am I gonna handle this?'" he shares, laughing, telling us how bewildered he was to see more and more people sharing the video, leaving comments about how funny and relatable it was, tagging friends who would tag more friends, sharing experiences about their own real-life aunts.
Paraiso never expected the one-minute video to take his life in an entirely new direction. He had a stable—albeit stressful—job and was pushing 30 in a matter of months. He had always set his eyes on a career in show business through his singing, but it never quite took off, and back in 2017, it felt as if the window of opportunity to find a place for himself under the spotlight was slowly closing.
But then Tita Che came along.
"It was weird, because I felt like leaving [my job] right before the Tita thing happened," Paraiso tells us, sharing that although he loved baking, he couldn't handle the stress from his job. "The anxiety was getting to me and I just wasn't happy. I was like, 'Lord, Universe, please, if I'm meant to leave this job, give me a sign.' And the next day, Tita happened. If that's not a sign, then I don't know what is."
ADVERTISEMENT - CONTINUE READING BELOW
He would often get comments and messages from two types of fans. There were people who would thank him for reminding them of aunts (or other relatives) they recently lost, telling him the videos were able to make them laugh and remember good things about their titas. There would also be people messaging him to say that Tita Che's funny videos have been helping them deal with stress and anxiety.
"If I can do that with 60 seconds of material, and people are looking out for it, then I thought, I have to do this for them."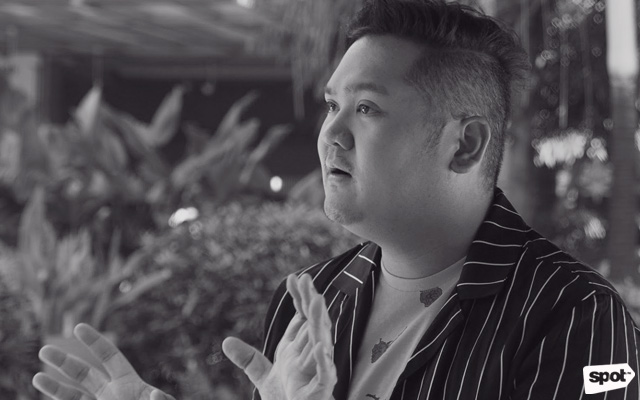 ADVERTISEMENT - CONTINUE READING BELOW
Taking it as his cue to start another chapter of his life, he decided to continue being a comedian. "It's scary. Financially, you're dependent on this job. I'm still figuring it out, but luckily, 2018 was a great year of discovering new things to do in life at 28, 29 years old."
Paraiso believes his age to be an advantage: He knows what it's like to grow up without technology so he can relate to "old-school stuff," but he's also young enough to understand the younger generation better.
Aside from relieving stress and bringing laughter to his audience, his videos, he realized, were also helping younger Filipinos growing up abroad familiarize themselves with the kind of culture and values that we have.
"Luckily, in [our] household, it was very Filipino. [My cousins and I] grew up knowing the food, liking the food, learning how to understand Tagalog, and learning a little bit of our roots. We grew up with Filipino values and American opportunities," he shared.
ADVERTISEMENT - CONTINUE READING BELOW
There was never a conscious effort for anyone to teach him—it was just the way they lived. "There were certain [things] that I thought were English, but actually weren't. I would say them at school and the teacher would call my parents and say, 'I don't know, your son is saying that he needs to suka or something and we don't know what that is.'"
He grew up listening to the likes of Regine Velasquez and Gary Valenciano, so picking up the language was made easy by his passion for music. He also had the chance to watch Filipino movies his parents often rented (as VHS tapes) from a video rental store. His dad would get  films starring Fernando Poe Jr. while his mom, a die-hard Sharonian, would take her pick from an array of Sharon Cuneta movies. He was always eager to soak it all up, wanting to know more about what it would be like to live in the Philippines.
ADVERTISEMENT - CONTINUE READING BELOW
Nowadays, he's able to see the country with his own eyes more often. For his latest visit, Paraiso flew into the country for a collaboration he's working on with Globe for his Tita Che ventures, which, he says, really opened many opportunities for him.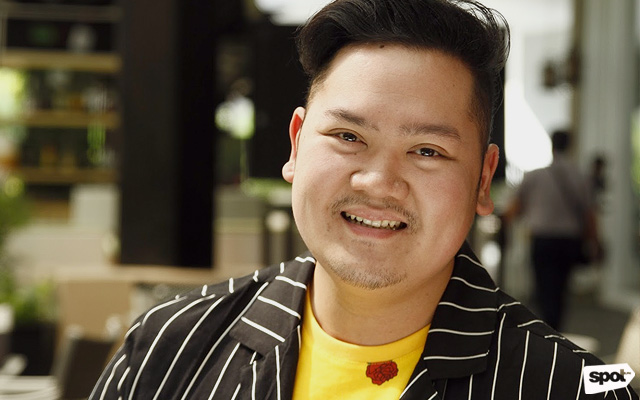 ADVERTISEMENT - CONTINUE READING BELOW
"It's funny seeing people's reactions. People don't usually know who I am, [but] when they find out I'm Tita, they're like, 'That's you? You're so funny!'" Jeppy shares. There were also some instances when people refused to believe he was Tita Che. "They would be like, 'No freaking way!' or 'That's not you.' It would just blow their minds."
Before, the videos were kept simple and would often go "joke by joke." But as time passed, Paraiso and his audience have started to slowly create a world around Tita. "Like, Tita's married. Tita has two Fil-Am kids. Tita always worries about her nephew. It has kind of become like this world where people expect me to keep the stories going."
With many of his videos going viral in a matter of hours, it's not surprising to see people reaching out to him for possible collaborations, but the well-loved comedian always makes sure that the projects are aimed at creating great content. "I always sign on for the stuff that can inspire, make a difference, and bring awareness to our culture or to certain issues."
ADVERTISEMENT - CONTINUE READING BELOW
Despite humor being Tita Che's greatest selling point, Paraiso has been using this newfound voice of his to make even just the slightest bit of difference. He tries to steer clear of politics, but is not afraid to speak out on issues close to his heart. "As a social media influencer, you always have the choice to ignore [an issue], or take the opportunity to cure ignorance."
There's still a lot left for him to figure out to see where he should go from here, but for Paraiso, as long as his videos are able to help people get to know Filipinos, even a little—while bringing laughter to the unlikeliest of places—then that's more than enough reason for him to continue down this unfamiliar road, moving forward, one "che!" at a time.