(SPOT.ph) In their highly anticipated and well-thought-out debut album, Limasawa Street, Ben&Ben delivers a clear and cohesive message: hope. "We wanted the album to represent a place of light by singing about hopeful perspectives in troubled situations," lead singer and guitarist Paolo Guico said during the press conference for the album on May 10.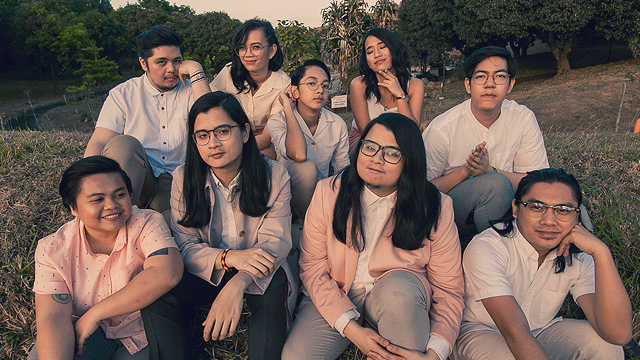 ADVERTISEMENT - CONTINUE READING BELOW
Paolo and his twin brother Miguel (vocals and guitar) have come a long way since forming The Benjamins in 2015. From starting out as a duo, the musical endeavor has evolved into a nine-piece folk-pop band including young talents Poch Barretto (electric guitar), Keifer Cabugao (violin), Agnes Reoma (bass), Pat Lasaten (keyboard), Toni Muñoz (percussion), Andrew de Pano (percussion), and Jam Villanueva (drums). 
Miguel likened the feeling of finally debuting their album to enjoying a meal after a long period of hunger. "[It feels] very satisfying because we've been working on it for quite some time. Every step of the process made us excited to make people hear the songs, and then we realized all the work that still needed to be done. But now, it's done, so we're very satisfied and we're very excited for all of you to hear the songs," he shared. 
With instant hits likes "Kathang Isip," "Maybe The Night," and "Ride Home," Ben&Ben quickly became a crowd favorite in the local gig circuit. And since infiltrating the music scene, they have also lent their sound to a number of movies, including Goyo, Exes Baggage, Siargao, Nakalimutan Ko Nang Kalimutan Ka, and the upcoming Pista ng Pelikulang Pilipino entry, LSS, where the band will also make an appearance. 
All that helped propel Ben&Ben to break into the mainstream music scene. You could say it was only a matter of time before they came out with their first full-length record. 
All About Light 
It wasn't a surprise that Ben&Ben's debut album is so polished. From conceptualization to execution, Limasawa Street keeps everything tightly woven despite the apparent experimentation and variety of influences. Derived from "masawa," a Butuanon word for light, the 13-track opus embraces the beauty of finding luminescence in darkness. The title also refers to the name of a street that holds a special place in Paolo's heart.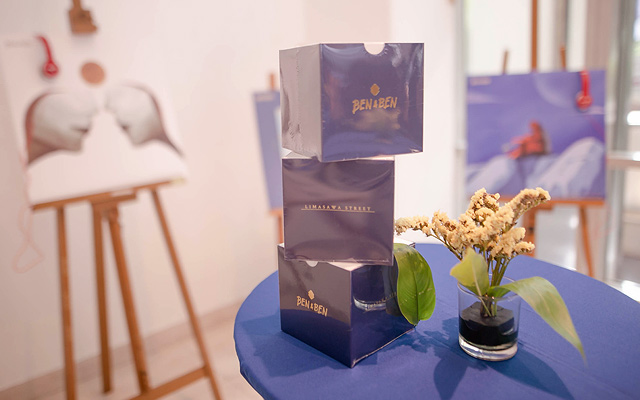 ADVERTISEMENT - CONTINUE READING BELOW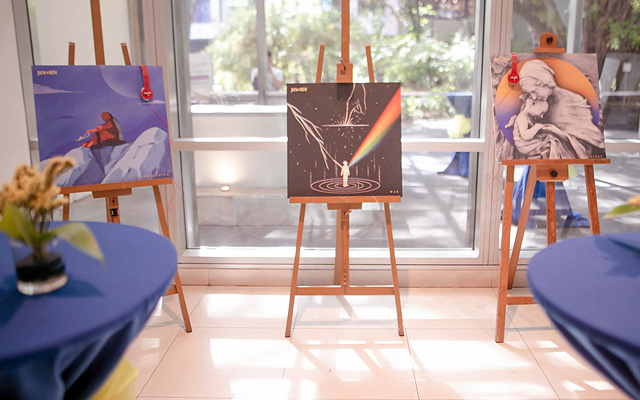 The packaging was just as well-planned. The physical album is stored in a box that can double as a lamp or lantern, while the songs are saved in a flash drive that lights up when plugged. Each song has accompanying artwork created by Nicolai Maverick. Muñoz said of the concept, "We wanted for the album to be a full experience rather than just a thing where you can play music from." 
ADVERTISEMENT - CONTINUE READING BELOW
The album took about three months to finish, during which the band juggled recording, live shows, and concerts. Miguel spoke about the joys of making the album: "The easiest part was the first few jam sessions for the songs. It was so easy. We thought coming up with an arrangement for a song would take us five hours, but we made it in 20 or 30 minutes. We really enjoyed that part because it was just free flowing, and it was like a melting pot of all our ideas."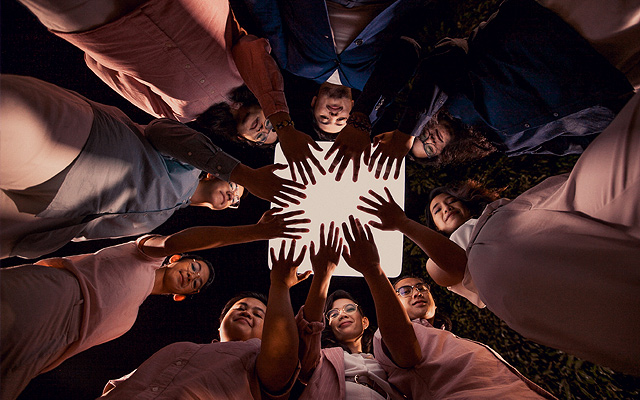 ADVERTISEMENT - CONTINUE READING BELOW
The result was an eclectic mix of songs showcasing the band's creativity and flexibility. Paolo explained, "Limasawa Street really stretched and explored our limits in terms of both songwriting and arranging. During our arranging retreat, we tackled each song with a very particular mindset but not necessarily a clear-cut direction. There was a lot of sharing of different musical and technical influences, which resulted in arrangements that were all so different from each other but all still cohesively and distinctly Ben&Ben."
Same Same But Different 
In Limasawa Street, Ben&Ben explores a range of musical styles from world music to '60s soul, jazz to choral, incorporating Afro-Latin breaks, indigenous stylings, rock arrangements, and other refreshing elements to their brand of radio-friendly folk-pop tunes. The band listened to a range of different artists during the recording of the album, including John Mayer, Fleetwood Mac, and U2. Nevertheless, the record sounds very much like the Ben&Ben we've all come to love: "folk, earthy, organic," as described by Miguel. 
ADVERTISEMENT - CONTINUE READING BELOW
The record opens with its edgy title track, co-produced and mixed by Grammy Award-winning producer Steve Lillywhite, CBE, who has worked with the likes of U2, Morrissey, Rolling Stones, Talking Heads, and Peter Gabriel, to name a few. What follows is the sweet-sounding "Pagtingin," one of the two new singles that were released by the band to tease the album, and another love song, "Fall." "Talaarawan," "Hummingbird," and "Mitsa (Salamat)," on the other hand, are about accepting loss, letting go, and moving on with a hopeful heart. 
In the poignant "Baka Sakali," Ben&Ben collaborates with one of their idols, Ebe Dancel, to sing about giving love another chance. When asked about the experience, Paolo confessed, "Ebe is one of our idols. There's a saying that goes, 'It will be the day when you get to work with your idol.' That time came. It all happened so fast because he understood right away what we wanted to tell through the song. He became like the 10th member of our band because of how smooth the process went." 
ADVERTISEMENT - CONTINUE READING BELOW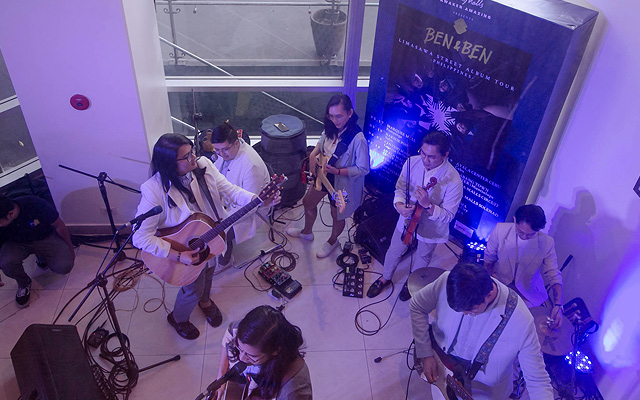 "Lucena" follows and picks up the pace with its more upbeat arrangement, while "Sampaguita" shines with its catchy chorus and memorable guitar solo. Tracks "War" and "Roots" incorporate more pop flavor into their overall sound, while "Godsent" keeps it simple and stripped down. The album ends with "Araw-Araw," a soaring love song about choosing someone every day. 
ADVERTISEMENT - CONTINUE READING BELOW
Up Next 
Limasawa Street is now available for streaming online, while copies of the physical album will be available to the public at selected locations starting May 17. Ben&Ben will also be busy touring to promote the record and will be performing live at 11 different Ayala Malls across the Philippines from May 17 to August 17. 
Without giving too much away, the band promised to deliver a special experience for their fans. Miguel shared, "They can expect a show that is out of the ordinary. We really put much effort into creating a show that will be different. It won't be your usual gig. Hopefully, the fans can feel what Limasawa Street is through the show."
Share this story with your friends!
---
Help us make Spot.ph better!
Take the short survey
More Videos You Can Watch
Load More Stories