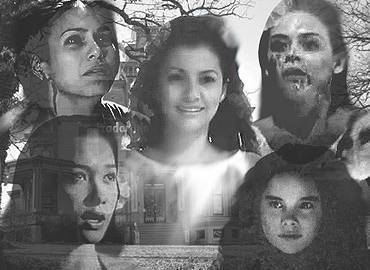 (SPOT.ph) The requirements for playing a ghost in Philippine cinema are fairly simple: pale, ashen skin; long, unkempt hair (gray streaks a bonus); and the ability to walk through walls, teleport, or levitate. Uniforms are to be kept in shades of white, gray, or black (faded is acceptable). Burns, walking in fast forward, ear-splitting shrieks, an ax in the head, dilated eyes and whatnot are welcome add-ons. Gender-wise, women are more preferred than men. The final requirement? Beauty. Yes, beauty.
ADVERTISEMENT - CONTINUE READING BELOW
The emphasis on beauty in the Philippines is so pronounced that it's ingrained in the country's filmic supernatural preferences. A gorgeous young woman who turns out to be a deadly monster (or in this case, ghost)? That's a certified hit right there. In the spirit of Halloween, we're honoring the haunting good looks of Pinoy cinema's prettiest femme fatales who rock the bruha 'do and under-eye circles best. Trust us: there are loads more where they came from.
10. Susan Valdez LeGoff
Ghost filmography: Itim (1976) as Rosa
Fatale factor: Dubbed by director Quark Henares as one of the scariest horror films in the Philippines, Itim and all its elements had the right amounts of nail-biting, spine-chilling, and hair-raising. As for the model-turned-actress, well, the séance scene where she possesses her sister (played by Charo Santos-Concio) gave us the skeevies! Who would do that to their own sister?
ADVERTISEMENT - CONTINUE READING BELOW
9. Assunta de Rossi
Ghost filmography: Nasaan Ka Maruja? (2009 mini-series) as Stefanie Miranda
Fatale factor: First of all, Assunta didn't play an I-will-kill-all-of-you type of ghost so the terror level here is at a minimum. She was sort of like Mischa Barton in the Sixth Sense, a warning ghost, who, for the most part, looked like herself. There was one scene, though, when we all just jumped at the sight of her. Ah, the wonders of a well-placed camera, a creepy, heart-stopping soundtrack, and liberal amounts of eye shadow.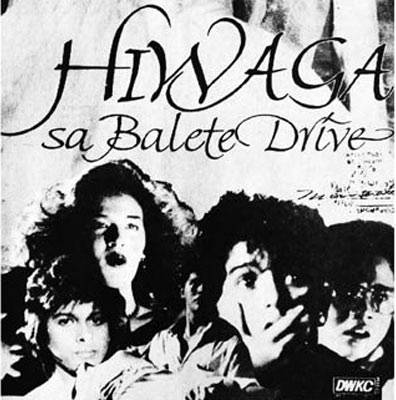 Photo from video48.blogspot.com
ADVERTISEMENT - CONTINUE READING BELOW
8. Zsazsa Padilla
Ghost filmography: Hiwaga sa Balete Drive (1988) as the White Lady
Fatale factor: It's not every day one gets to play a 60-year-old legend, but when Zsazsa did it, she turned the famous vengeful spirit into a man-eating siren, and by default, had to look absolutely breathtaking (for the '80s, anyway). Her vampy look made people look for alternative routes away from Balete Drive.
Check out: Zsazsa's daughter Karylle also played a ghost on a few occasions: Dalaw (2010) and in the mini-series Nasaan Ka Maruja? (2009)
7. Tanya Garcia
Ghost filmography: Matakot Ka Sa Karma (2006)
Fatale factor: Tanya had it easy with this one. For the most part, she was just her plain ol' gorgeous self with a really bad perm-something we thought was scarier than the actual film.
Check out: She may be famous for soap operas, but Tanya can do horror, too. She starred in Kulimlim (2004) and Shake, Rattle, and Roll 2k5 (2005)
ADVERTISEMENT - CONTINUE READING BELOW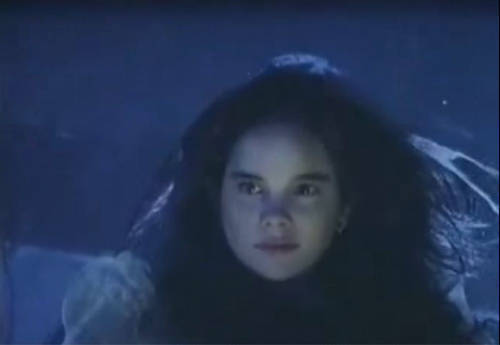 To watch the Multo in the City trailer, click here.
6. Jaclyn Jose
Ghost filmography: Multo in the City (1994) as Dolores
Fatale factor: We swore never to joke about burning witches at the stake again after watching this film. Yes, the title may be a bit campy and the effects wanting, but the image of Jaclyn with wind in her hair, a menacing glare, and her hair-raising cackle is the stuff nightmares are made of-the kind of nightmares that last well into adulthood.
ADVERTISEMENT - CONTINUE READING BELOW
Check out: We have no idea why this award-winning actress always gets pegged as a mangkukulam (or the like) but with her movie history, it sort of becomes automatic. Jaclyn has starred in supernatural thrillers like Shake, Rattle, and Roll V (1994), Magandang Hatinggabi (1998), Ang Pamana (2006), and Pamahiin (2006).
Watch Jodi's spine-tingling lullabye in Patayin sa Sindak si Barbara here.
5. Jodi Sta. Maria
Ghost filmography: Patayin sa Sindak Si Barbara (2008 mini-series) as Ruth Duarte
Fatale factor: Sure she needs some industrial-strength eye cream and an emergency trip to the salon, but even with those crazy eyes and wild hair, she still looked drop-dead gorgeous.
4. Maja Salvador
Ghost filmography: Villa Estrella (2009) as Giselle/Andrea
Fatale factor: We can't talk much about Maja's ghostly attributes without revealing too much about the film but her girl-next-door good looks, a stark contrast to the frightening Villa Estrella, contributed to the uneasy vibe of the movie. Let's just say that, after watching this spine-chilling film, we knew Maja deserved the moniker "Princess of Horror Films."
ADVERTISEMENT - CONTINUE READING BELOW
Check out: Her other horror credentials include Sukob (2006), Shake, Rattle, and Roll XI (2009), and the psycho-thriller Cinco (2010).
3. Angelica Panganiban
Ghost filmography: White Lady (2006) as Christina
Fatale factor: As the latest actress to take on this ghostly stereotype, Angelica almost nailed the White Lady look to a tee, what with her long hair and white skin. Her angelic exterior, however, doesn't quite cut it. Thanks to the Exorcism of Emily Rose-style special effects, she still managed to scare everyone out of their wits.
Check out: Angelica has several horror films under her belt, and she didn't always play the monster: Magandang Hatinggabi (1998), Tabi Tabi Po (2001), and Matakot Ka Sa Karma (2006). She played Oprah in the horror-comedy flick Bulong (2011) and she gave us goosebumps in the supernatural thriller, Santa Santita (2004).
ADVERTISEMENT - CONTINUE READING BELOW
2. Dawn Zulueta
Ghost filmography: Patayin sa Sindak si Barbara (1995 adaptation) as Ruth Duarte
Fatale factor: It's amazing how this doe-eyed, ethereal-looking goddess could easily transform into a murderous spirit. Still, the muddy splotches on her face weren't enough to conceal this mestiza's natural beauty. In fact, she looked like she just got back from a really bad spa treatment-and is super mad about it.
1. Iza Calzado
Ghost filmography: Sigaw (2004) as Anna, The Echo (2008) as Gina, White House (2010) as Stella the Black Lady
Fatale factor: This classic beauty may not be an obvious choice for playing disgruntled spirits, but what she lacks in-er, ghostly qualities-she makes up for with superior acting skills. With barely any makeup, Iza was able to depict eerie desperation and desolation in Sigaw and The Echo; in White House, she just looked plain evil.
ADVERTISEMENT - CONTINUE READING BELOW
We're not sure about Richard and Jesse, but we wouldn't mind if Iza haunted us.
Check out: Iza might just give "queen of Pinoy horror films" Kris Aquino a run for her money. Her horror resume includes: playing the aswang in Shake, Rattle, and Roll 8, starring in thrillers Ouija (2007) and Sundo (2009), as well as a horror-comedy flick Ispiritista: Itay, may moomoo!
[poll]135[/poll]
Runners-up: Jean Garcia (Shake, Rattle, and Roll X [2008] as Sister Maria Belonia); Danita Paner (Midnight DJ, February 2011, "Multo sa Fezbook" episode as Shane); Karylle (Dalaw [2010] as Lorna); Michelle Madrigal and Roxanne Guinoo (D' Anothers [2005] as Mayumi and Tetay)

Recommended Videos
Load More Stories