MOVIE REVIEW: Child 44
This movie adaptation of a best-selling novel promises to thrill the audience.
(SPOT.ph) Come into the cinema with no intent to compare the film to the novel and no expectation of a mind-blowing murder mystery. Roll with the plot and expect nothing but to be entertained by Hollywood's version of a period thriller. In this, Child 44 does not disappoint. Oscar-winning filmmaker-producer Ridley Scott teams up with director Daniel Espinosa to bring to the big screen Tom Rob Smith's 2008 best-selling novel set in 1953 Soviet Russia.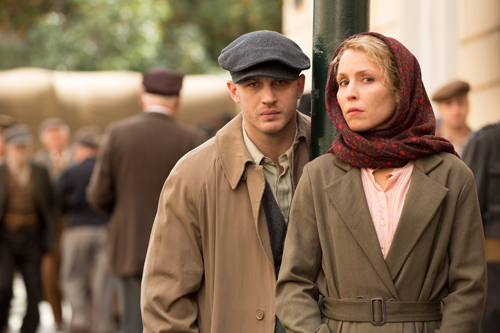 An orphan-turned-police officer, the film's hero, Leo Demidov (Tom Hardy), is forced to give up his power and status when he refuses to denounce his supposed traitor wife, Raisa (Noomi Rapace). Upon his excile, Leo teams up with General Mikhail Nesterov (Gary Oldman) to track down a serial killer. What ensues is a whole lot of running, with motivations that leave a lot to be desired.
The film surprises with how it entertains despite the disappointment you almost always expect from film adaptations of best-selling novels. Espinosa manages to capture the cold and terrifying world of Stalinist Russia, while cutting across themes of love, betrayal, and power. However, the film's attempt at authenticity is overshadowed by its constant reminder that it is, above all, a Hollywood movie. Tom Hardy, as the dashing hero Leo, leads the cast in disrupting the film with an awkward and heavy-handed Russian accent they could have done without. The sooner the audience gets past this distraction, the sooner the film manages to become the thrilling ride it is supposed to be.
ADVERTISEMENT - CONTINUE READING BELOW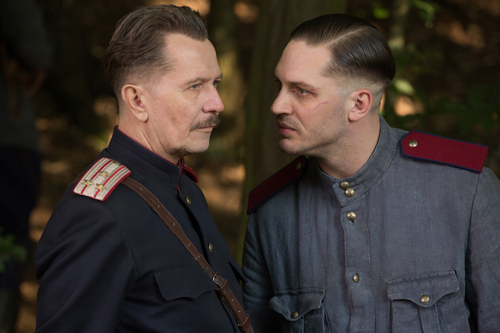 CONTINUE READING BELOW
Recommended Videos
The plot does not disappoint with its pace and surprises peppered throughout the film. But for a narrative that presents its hero with a crisis of conscience, Child 44 heavily focuses only on Leo's empathy, barely shedding light on his darker side that could have remotely led to a deeper and more gripping struggle. Leo is a sheep in wolf's clothing and his decisions throughout the film do nothing to challenge this.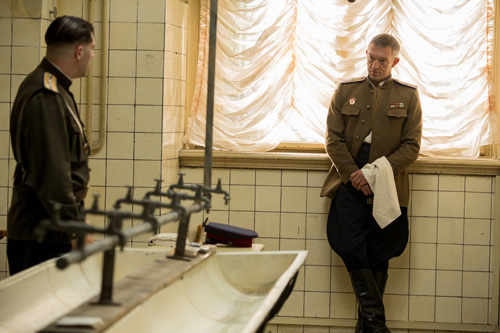 ADVERTISEMENT - CONTINUE READING BELOW
The audience would be better off sitting back and letting the plot drive the story for the most part, rather than probing into any sign of the characters' depth. Stellar performances by Rapace and Oldman offer the texture the film needs and somehow successfully make the gritty and terrifying life in Soviet Russia more relatable. Despite its gaps, the film's surprising sparks of brilliance together with its spectacular backdrop carry the audience through and promise an adventure that is, at the very least, entertaining.
RATING: 3 out of 5 Spots
Child 44 opens on April 29, exclusive at Ayala Malls Cinemas nationwide.
---
Help us make Spot.ph better!
Take the short survey
Load More Stories