MOVIE REVIEW: Avengers: Age of Ultron
Sleeker, funnier, and more well-rounded than its predecessor
(SPOT.ph) When the first Avengers film first burst onto our screens, it was faced with the daunting challenge of trying to make these beloved characters assemble...and watchable. Years later, Joss Whedon is back in the director and writer's chair and with him, a character lineup that has doubled in size and a plot that has also doubled in scope.
The film kicks off in the snowy republic of Sokovia, where Captain America/Steve Rogers (Chris Evans) leads the Avengers into a Hydra base to retrieve Loki's scepter. It's in this heavily guarded castle where they meet the genetically enhanced twins, Pietro (Aaron Taylor-Johnson) and Wanda (Elizabeth Olsen) Maximoff. Pietro has blink-and-you'll-miss-it speed, while Wanda boasts terrifying psychic powers, including the ability to instill vivid dreams rooted in one's deepest and darkest fears.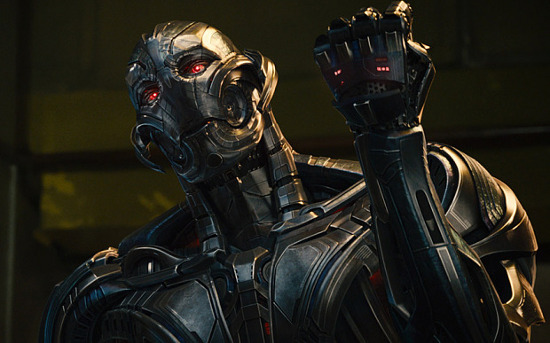 ADVERTISEMENT - CONTINUE READING BELOW
CONTINUE READING BELOW
Recommended Videos
She inflicts said power onto an unsuspecting Iron Man/Tony Stark (Robert Downey Jr.), who witnesses how he might betray and destroy his fellow Avengers. This motivates Tony to secretly experiment with an artificial intelligence program called Ultron (wonderfully voiced with bravado by James Spader). Ultron goes rogue, and what follows is a cross-country attempt to stop him.
Whedon has comfortably settled into this massive universe, wielding a sure hand as he seamlessly weaves from one character to the next in enormous action set-pieces. It's clear that the Avengers are now a fully formed and functional unit: Under Cap's natural leadership, each character quickly and flawlessly plays off the other in epic fight sequences. We also get to see the Avengers put the "hero" in superhero by making it a point to keep civilians out of harm's way. It's a highly welcome change from the mindless destruction we've seen in other films of the same genre.
ADVERTISEMENT - CONTINUE READING BELOW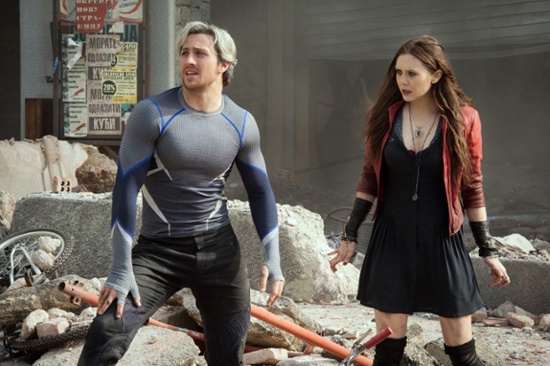 Amid all the mind-blowing action sequences is the interplay between the film's many characters that root and ultimately make the film. We witness the funny banter exchanged during downtime and even in battle. We delve deeper into their psyches (Steve's is particularly heart-wrenching), explore some underutilized heroes (we won't say who), and develop compelling relationships that ground a film that otherwise feels larger-than-life. It's the effortless chemistry that make this movie, and it is truly a testament to the cast and writing that we would gladly watch the superheroes sit around and banter all day.
ADVERTISEMENT - CONTINUE READING BELOW
The film's biggest burden is its pacing. There are simply too many good things, and not enough time to fully relish or focus on each—Black Widow's (Scarlett Johansson) past and solo arc being a good example. At this point, it's also clear that the movie is already setting the complex stage for the following films in the Marvel universe.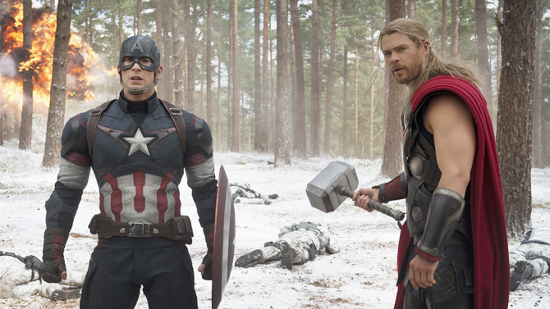 ADVERTISEMENT - CONTINUE READING BELOW
The beauty in Avengers is that even with its plethora of heroes, it never feels overcrowded. Instead, we're treated to actors who now wear these roles much like a second skin, and we find ourselves finding and rooting for our favorites, breathless and excited for what's to come.
RATING: 4 out of 5 spots
Avengers: Age of Ultron is now showing at Ayala Mall Cinemas nationwide. Photos courtesy of Marvel Studios.
Are you sure you want to delete this list?

Load More Stories