7 Movies Worth Watching This May
New month, new movies!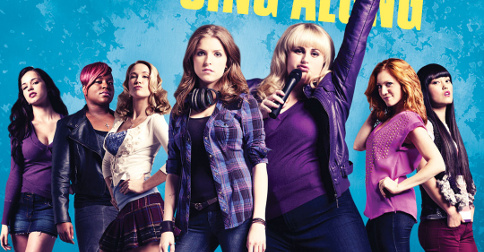 (SPOT.ph) And just like that, it's already May. From comedies to wondrous fantasy, there's a perfect film for any eager moviegoer this month. Here are a few picks.
Hot Pursuit
Release date: May 7
An uptight police officer (Reese Witherspoon) who plays by the rules must protect a drug lord's widow (Sofia Vergara) from dirty cops and murderous gunmen.
ADVERTISEMENT - CONTINUE READING BELOW
It Follows
Release date: May 13
After a strange sexual encounter, a teenager (Maika Monroe) is haunted by nightmarish visions and the unshakable feeling that something is after her.
Pitch Perfect 2
Release date: May 13
The Bellas are back! The Barden Bellas are headed to an international a cappella competition which no American team has ever won. Anna Kendrick, Brittany Snow, and the rest of the gang are set to reprise their roles. They will also be joined by some new faces, including Hailee Steinfeld.
Mad Max: Fury Road
Release date: May 14
In a post-apocalyptic wasteland where people fight to the death, Max (Tom Hardy) must join forces with a woman named Furiousa (Charlize Theron) in order to survive.
The Age of Adaline
Release date: May 20
For some miraculous reason, Adaline (Blake Lively) hasn't aged for nearly 80 years. Because of this, she has never allowed herself to get close to anyone. Things change, however, when she meets a charismatic philanthropist (Michiel Huisman).
ADVERTISEMENT - CONTINUE READING BELOW
Tomorrowland
Release date: May 20
A teenager (Britt Robertson) and a former boy genius inventor (George Clooney) set on a fantastic quest to unearth the secrets of "Tomorrowland," a place somewhere in space and time.
San Andreas
Release date: May 28
In the aftermath of a massive earthquake in California, a rescue-chopper pilot (Dwayne Johnson) makes it his mission to save his estranged daughter (Alexandra Daddario).
Recommended Videos
Load More Stories